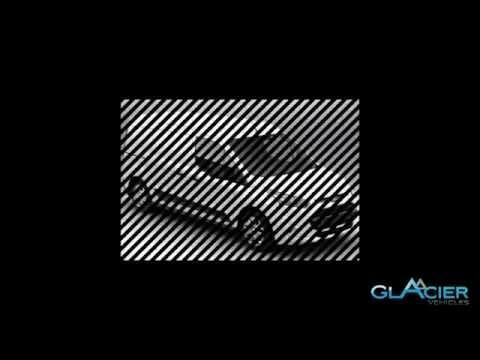 The Fiat Ducato is a large refrigerated van, and is one of the best selling large vans in the UK market. The latest version of the Ducato offers many improvements over predecessors, most notably in the area of fuel economy.
There are many different configurations of the Ducato available, from a short wheelbase to an extra long wheelbase. The shortest wheelbase has a load volume of 8 cubic meters, going all the way up to an absolutely huge 17 cubic meters on the extra long wheelbase model. There are also four different engines available. The maximum is an incredibly powerful 3 liter 180bhp Multijet engine, but smaller 2.2 liter 110bhp, 130bhp and 150bhp models are available. The largest engine on the largest wheelbase can haul 2000kgs of refrigerated payload,  with the smallest and least powerful version of the Ducato hauling a respectable 1000kgs.
The average fuel consumption is 40.9mpg on the combined cycle, which is extremely respectable for such a huge refrigerated vehicle. The most recent changes to the Ducato have made it much more efficient than the last model, while making it even more powerful. The power can be felt behind the wheel of the Ducato, even with a full refrigerated load in the back. The transmission in all models is six speed, and the extra gear offers a level of control that makes the Ducato particularly easy to drive.
The driving position offers a commanding view of the road, as you'd expect in a refrigerated van of this size. Surprisingly for such a powerful machine, the Ducato is very quiet inside the driver's cabin. The cabin is spacious and very ergonomically designed.  The gear stick is situated in an easy to reach position, and the steering column and seating is all fully adjustable. This makes the Ducato extremely easy to drive on long journeys. There is a huge amount of storage space available, including overhead compartments and a lockable central compartment. There's even a cooler box.
The standard specification on this refrigerated van is incredibly generous, with many excellent features. There are all the usual accouterments that you'd expect such as ABS with emergency braking assistance, a transponder immobilizer, central locking and an RDS stereo radio/MP3 compatible CD player. Safety conscious companies will also welcome the programmable over speed warning. There are also more unusual, but very useful features such as cruise control and the Blue&Me Tom Tom Live Navigation system. Premium models include even more features such as the Eco:Drive Professional Telematics system.
Choosing the best vehicle to suit your needs can be tough. All in all, the Ducato is an excellent choice for those who need a particularly large refrigerated van. The six speed gearbox, excellent fuel economy, comfortable cabin and cruise control as standard all mean that the Ducato works very well on long motorway journeys.   It's perfect as the long range backbone of a large refrigerated fleet, or as a single vehicle for a company that needs to move large amounts of refrigerated goods in a single journey.
New Fiat Vehicles
USED Fridge Vans In Stock by Size


Fiat Ducato Van Refrigeration Systems
A wide range of different refrigeration systems are available.Depending on the merchandise being transported, the temperature required can vary from 30C to -30oC. Many big Fiat Ducato freezer vans have different sections that are kept at various temperatures, even though most have a single compartment. Occasionally the continuing operation of the Fiat Ducato refrigeration van will undoubtedly be needed even without the engine running at all. This scenario is most usually found with companies who want mobile refrigerated vans to serve cold products during outdoor events. When this is required, we shall need to use a backup power system. This helps it be possible to operate the refrigeration van system off a regular single phase or three phase external power source, stopping the goods from spoiling. Our associations with major refrigeration van equipment manufacturers means that we can create excellent value bespoke solutions, no matter your prerequisites.
Freezer/Refridgerated Van Insulation
Selecting the right type of insulating material is essential too. This will work in tandem together with the refrigeration system to create a temperature which is perfect for your merchandise. The combined light weight and highly thermal qualities of Styrofoam make it the ideal material for refrigerated vehicle insulation, which explains the reason why we use it exclusively in our refrigerated vehicles. The thickness of the Styrofoam is the thing that determines the amount of insulation. For cooled compartments we use 50millimeters Styrofoam, for frozen compartments we'll use 75millimeters and we allow the application of 100mm Styrofoam for deep freezer compartments that will maintain a temperature as low as minus 30c. Two different varieties of 'finish' are employed to coat the insulating material after installation. These are referred to as dry-line and wet-lay. We believe that wet-lay is definitely the superior process, as once the wet resin has been installed and fully dries, it produces a hermetically sealed environment for food products to be transported in. That is why it is the only process we use.We value our engineers enormously, and so does the wider engineering community. That is why they have won several awards for their work on Fiat Ducato freezer vans. The wet-lay resin coating is also very straightforward to fix in the event that the inside of the freezer van is damaged. Dry line coating uses inflexible panels that are installed in the Fiat Ducato refrigeration vans and lined with a sealant. We have found that this sealant can sometimes harbour mould, a huge risk in food transportation and the chief reason we use wet-line coating exclusively.
Fiat Ducato Refrigeration Van Engineers
They help answer any technical questions our customers have about the Fiat Ducato freezer vans creation process, plus they make certain that all of our jobs are completed in time and within budget. Our engineers at Glacier Vehicles may also be tasked with creating bespoke refrigeration systems for client's unique requirements, in both big and little Fiat Ducato refrigerated vans.
Van Warranty
It doesn't matter whether you are buying one of our new or second-hand Fiat Ducato freezer vans, all of our conversions use brand-new equipment which comes with a full 12 month manufacturers guarantee. We have discovered that GAH and Hubbard are the best refrigeration equipment manufacturers in the whole world, and we will use their products in both our small and big Fiat Ducato refrigerated vans for sale unless you specify otherwise. This is not just for their outstanding quality, but additionally their high levels of after sales service. Their engineers can come to any place inside the mainland UK to fix any problem, in the unlikely event a difficulty arises along with your freezer van.
Glacier Vehicles Video