IMMEDIATE, FREE OF CHARGE, NATIONWIDE DELIVERY AVAILABLE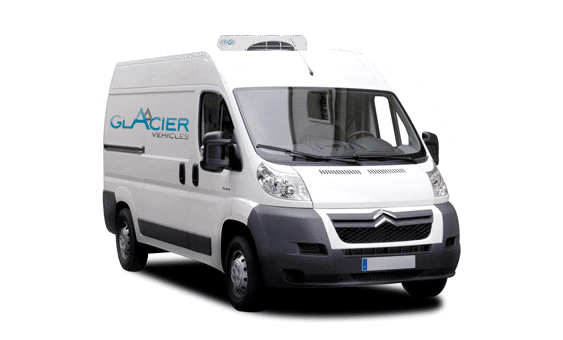 Refrigerated Vans
Contact us before you purchase a refrigerated van anywhere else.
At any given time, Glacier Vehicles has over forty new and used refrigerated vans in stock, all of which come with a guarantee to perform up to maximum standard from day one of purchase. So no matter whether you are an established business looking to add to your fleet of refrigerated vehicles or just an individual starting their own business from scratch.
Some facts
Why clients choose us?
Free UK Delivery
50+ Vehicles In Stock
New Conversion On Used Vans
Competitive Rates Of Finance
Existing Van Conversion Service
Bespoke Conversion Available
If you are in need of a low cost, high quality refrigerated vehicle or freezer van, then we've got just what you need. No other company matches the selection of both used and new refrigerated vans that Glacier Vehicles has to offer. We can meet all of your exact specifications with a vehicle that's just right for you, thanks to our many years of experience in the industry, and we are happy to work with you until you are absolutely satisfied.
Would you like to demo one of our fridge / freezer van models?
Not only will Glacier Vehicles walk you through our Five Step Plan but we will also bring the refrigerated van of your choice to your business, all at a time that meets your needs. You can have peace of mind in all of our used vehicles, which not only undergo HPI checks, but also a full performance check by our team of specialists engineers to ensure each and every vehicle is in top working order. Not only are they effective from the very first day of purchase, but all of our used refridgerated vehicles come with the remainder of their manufacturer's warranty.
The Best Fridge and Freezer Vans
Glacier Vehicles is unique in the industry with not only several decades of experience and unmatched knowledge of all types of fridge vans and freezer vans on the market, but also in our dedication to our customers over our own bottom line. We don't want to sell you the most expensive refrigerated vehicle on our lot – we want to look at your specific refrigerated van requirements and give you our unbiased advice on what kind of fridge van to buy or how best to convert your existing vehicle. This approach ensures that you get the refrigerated van that is best for you and your business. If our customers are happy, we're happy.
When you approach us for advice on a chiller van, we will first get to know both you and your business, taking into account your plans for growth and the goods you will be transporting so that we can advise you on a refrigerated van purchase that meets all of your needs. We know that if we sell you a temperature controlled vehicle that meets your requirements and helps you do business better, then you'll come back to us the next time you need a freezer van. This technique is what has made us the best in the business.
Temperature-Controlled Vehicles at the Best Price
Over the decades we've been in business, we've formed prosperous relationships with all of the major commercial vehicle manufacturers along with insulation engineers and refrigeration companies. This allows us to receive and pass on to our customers significant discounts, so you can be sure that you're not only purchasing the best possible refrigerated van or van conversion, but you're also getting it at the best possible price.
Refrigerated Vehicles
Are you in need of the best refrigerated van for your unique requirements? Then you've come to the right place. Our refrigerated vehicle dealership is the best in the business, regularly supplying high quality new and used fridge vans, freezer vans and van conversions to happy customers. The purchase of a solid freezer van is essential for doing your business well. We know that transport and logistics has a wide range of requirements, and we understand both the market and the different types of vehicles available, so when it comes to purchasing a refrigerated van we are able to advise you on every aspect of your business's specific needs.
Glacier Vehicles is proud to have a broad customer base composed of both small and large businesses across the UK and Europe. We have over two decades' worth of experience in catering to the needs of every different kind of business, so we are uniquely positioned to provide you with the best advice and best service regarding your purchase of a refrigerated van. We also provide custom tailoring for your vehicle, from providing a freezer van or fridge van conversion for your current van or from our large stock of bespoke refrigerated vehicle components that are available for free nationwide delivery. Simply give us a call so that we can discuss your own specific requirements.
High Quality Refrigerated Vans and Conversions
Whether you wish to purchase the best refrigerated van or a fridge van conversion, Glacier Vehicles will advise you on the best approach for your unique business. Glacier Vehicles has been hired by a countless number of small and large businesses to convert their existing panel van into a bespoke refrigerated van that suits their exact needs. This is why we have the long-standing reputation of being the best refrigerated vehicle conversion company in the business – not to mention the best prices!
Improve Your Business
Over the last two decades we have facilitated companies in their decision to upgrade their temperature controlled vehicles to modern refrigerated vans that better serve their needs and those of their business – and we've seen the impressive growth in sales that these upgrades have created. This growth has often led to companies becoming household names in their sector as they were now better equipped to deliver high quality goods in a more efficient manner, making their business both easier and more successful. Because of this experience, Glacier Vehicles is in the unique position of being able to guide you in the purchase of a temperature controlled van that is both financially affordable and best able to fulfil your business needs.
A high-quality refrigerated vehicle shortens delivery times, reduces man hours and makes the entire transportation and logistics process flow much more smoothly. So whether you have ambitious plans for growth or want to reduce costs and streamline your delivery service, meet us today to discuss your best next step for your business.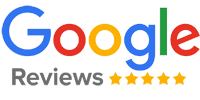 From start to finish Rob was quick and professional from qouting to supplying our new vehicle is an amazing asset to our business. Thank you for delivering the goods so we can continue to do so.

Rob has been a pleasure to deal with every time we have used Glacier Vehicles. We have had many vans from them in the past. The one time we did have a problem Rob dealt with the problem quickly and professionally. We will continue to use Glacier V...

Great service all round from getting quotes to van being delivered. A big thank you to Rob and his team. Very helpful and efficient service and would strongly recommend to anyone looking for a vehicle.

We have been using Glacier Vehicles for the past two years and have now bought 5 vans off them. Every time we have been so impressed with the level of service we have received. Rob has always been incredibly helpful. We have also found them to be ...

We've purchased a number of fridge vans from Glacier Vehicles over the years and, having just taken delivery of two further vehicles in November, I'm happy to say Rob and his team have looked after us once again. It's always an easy process from s...

I live on the shetland islands, so glacier vehicles depot is almost a thousand miles away, so I had to put a lot of trust and faith in glacier vehicles that my van would be delivered to Aberdeen on time as the turn around schedule was tight howeve...

Great service... very nice guy I'm happy to say Rob and his team have looked after us once again. It's always an easy process from start to finish

I've been working closely with Glacier Vehicles for over a year. Nothing but positive things to say.

I've been working with Glacier Vehicles for a number of years. I wouldn't use anyone else. Highly recommended

Taywell Ice Creams now only purchases new vehicles from Glacier Vehicles, rather than any other company, as the service and prices given to us have been excellent. Delivery times promised have always been kept and prices have been totally transpar...