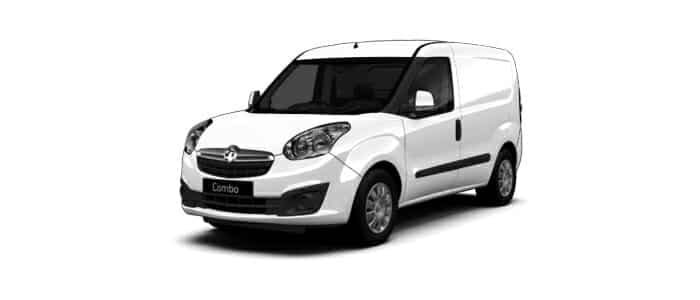 Vauxhall Combo Van Refrigeration Systems
Keeping cool isn't just something one needs to worry about in the heat of the summer. For those who frequently transport goods that need to be kept cold, particularly food, it's necessary to use a refrigerated van. The Vauxhall Combo Refrigerated Van (click here for more info) is the perfect type of vehicle for such transpiration. The van is equipped with an adjustable thermostat that can go as low as negative 30c and as high as 30c. This type of van is also one of the most coveted in the industry because the Vauxhall Combo is able to keep the freezer going long after the engine has stopped. This works through the Vauxhall Combo being connected to a peripheral power supply, normally a general three phase or single-phase source. As a result of this it is able to keep the goods inside the freezer nice and cold. This feature is perfect for an event, such as a fair, that takes place outdoors for long hours where it does not make sense to continuously run an engine. In addition to this feature, the van also includes multiple storage compartments, which helps the Vauxhall Combo live up to its name. The interior of the refrigerator can contain up to five combo storage spaces. These can be clutch when multiple goods need to be transported at different temperatures.
Freezer/Refrigerated Van Insulation
The Vauxhall Combo refrigeration van would not function properly without some good insulation. What makes the van tick is the use of a lightweight product called Styrofoam. The Styrofoam insulation contains thermal properties that really help regulate the temperature. Specifically the insulation is able to keep the cold inside the refrigerator while keeping the heat out. The material is so lightweight that it does not add too much additional weight to the van. This leaves room for even more goods to fill the fridge. How insulated the fridge compartment is will effect how cold the refrigerate will get. For example, if a 50mm Styrofoam is installed it will only make a compartment chilled, while ultra thick 100mm foam will make an area extremely cold and frozen.
Vauxhall Combo Refrigeration Van Engineers
The build process for the Vauxhall Combo is quite complex. Engineers have spent countless hours, months and even years designing and building these vehicles. The vehicles have been tested and proven to be reliable and functional vans. They are some of the best vans currently on the market and the engineers who constructed them will even incorporate custom elements into a build should one desire.
Van Warranty
As a way to stand by the product, the Vauxhall Combo Refrigeration Van is backed by a 12-month warranty. The van is very well built and constructed, with GAH and Hubbard serving as the main refrigeration equipment company. GAH and Hubbard provides not only the finest products, but also is known for superior after sales service. While the van is built to last, if there are any specific issues with the van in the first year of ownership, an engineer from the GAH and Hubbard team will be able to make a home visit to address any issue. Should an issue be difficult to resolve, a replacement van will be ordered.
New Vauxhall Vehicles
USED Fridge Vans In Stock by Size


Vauxhall Combo Van Refrigeration Systems
There are various various kinds of refrigeration systems being produced. The temperature in the refrigerated van may differ dramatically, from highs of 30c right down to minus 30c for goods that need extremely cold storage. Although the most typical arrangement is to have a solitary loading compartment, there are certain situations where a Vauxhall Combo refrigerated van will have several compartments, each kept at a distinct temperature. For certain applications, it'll be essential to possess a Vauxhall Combo refrigeration van that can continue to work even when the motor is switched off.For instance, companies who do outside occasions such as weddings and festivals, may need to keep their produce refrigerated without the motor running. In this situation, a standby facility will be required. This provides the capacity to plug the refrigeration system into an external power supply (single-phase or three-phase), keeping their produce cool / frozen for an indefinite interval. Our skilled engineers will source equipment from major Vauxhall Combo refrigeration van system manufacturers and fit them in a vehicle to meet your specific requirements, no matter what they may be.
Freezer/Refrigerated Van Insulation
The kind of insulation used will have just as big an impact on the internal temperature of the Vauxhall Combo freezer van as the refrigeration system. We use Styrofoam insulation exclusively, as we consider its combination of lightweight and thermal insulation properties make it the best material to insulate a vehicle. We'll use differing thicknesses of Styrofoam depending on the level of chilling necessary. These range from 50mm Styrofoam for our chiller compartments to ultra thick 100 millimeters Styrofoam for compartments that have been built to keep deep freeze temperatures. Two different varieties of 'finish' are used to coat the insulating material after installation. These are referred to as dry line and wet-lay.Wet-lay is the more conventional approach, and one which Glacier Vehicles adopt, because of the undeniable fact that when the 'wet' GRP resin is used and dried, the loading area becomes a 100% sealed, washable and hygienic loading environment. Many of our Vauxhall Combo freezer vans engineers have even won awards for their work, and we are extremely fortunate to work with them. The internal finish that is created by the wet-lay insulating material is also very easy to fix in the event of damage to the Vauxhall Combo freezer van. The dryline coating utilizes multiple panels inside the freezer vans in place of a single, impregnable coating. These panels have sealer in between them, which often breaks down and encourages the development of mould. This may lead to critical issues in a vehicle built to carry food.
Vauxhall Combo Refrigeration Van Engineers
Our customers frequently have questions regarding the build process, and our engineers are the best people to turn to for all of the technical details. In addition they work hard to help keep our Vauxhall Combo freezer vans build process running smoothly, meeting the frequently tight time constraints of our valued customers. If you are interested in a bespoke freezer van solution for your refrigeration vehicle needs, whether you want big or small Vauxhall Combo refrigerated vans, our engineers will be happy to create something for you. Please visit https://www.glaciervehicles.com/bespoke-refrigerated-vans/ to learn more.
Van Warranty
Whether you are investing in a new or late, low-mileage used vehicle, the conversions (both insulating material and refrigeration system) are brand-new and given the complete 12 month Manufacturers Guarantee. Unless otherwise specified by the customer, we fit GAH and Hubbard refrigeration equipment as these companies products are of amazing quality, and their after sales care is to match. If any issues occur with the refrigeration compartment in your Vauxhall Combo freezer van, these companies will both send an engineer to your location to repair the problem instantly, no matter where you happen to be.
Glacier Vehicles Video