Functional Refrigerated Vans for Fresh Meat and Dairy Products
If you are in the meat, fish, and dairy food business, and you transport your products to customers over a distance, then you are well aware that you must deliver fresh stock every time.
How do you ensure your food retains its freshness and quality so that clients continue patronizing your business? By, of course, storing it in a highly-functional refrigerated van.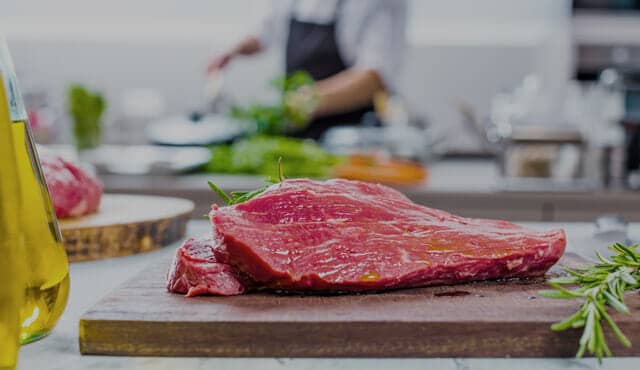 The moment perishable foods leave the cold room, they are exposed to bacteria and other microorganisms. Without the right temperature to render this bacteria inactive, you could experience a major food 'accident'. Selling contaminated food has the potential to cost you your business or, worse, attract an expensive lawsuit. It is better to avoid it in the first place.
At Glacier Vehicles, we repurpose, convert, and sell quality Refrigerated vans for the food and transportation industry. Our vehicles are designed to maintain temperature at optimal levels and maintain food freshness regardless of distance.
Need A Functional refrigerated van? Contact Us Today For Details
The Importance Of Refrigerated Vans Today
A refrigerated van is simply a vehicle with a cooling compartment built in to transport perishable food at specific temperatures. The cooling mechanisms are designed to maintain the quality of the food kept inside them. Refrigerated vans may also be called reefer containers because they control the ripening of fruit while in transit. The primary foods transported in these vans include fish, meat, vegetables, fruits and dairy produce.
As the world's demand for perishable food rises significantly, the need for efficient transportation and delivery is also increasing at the same rate. The vehicles help to transport poultry and vegetables, and sometimes flowers from farming regions to distant markets.
Popular car brands such as Peugeot, Ford, Vauxhall, Toyota and Renault make vans that can be converted to any size for cold food storage and delivery. Refrigerated supply chains with global partners also rely on temperature-controlled storage compartments, allowing local distribution to be synchronised with the schedules of customers' food businesses.
Beat Your Competition With Quality And Efficiency
Have you ever wondered how businesses best their rivals? It's by staying ahead with the right equipment and resources. The most successful food retailers apply a strategic approach to their fleet of Refrigerated vans. The focus being on providing great value instead of just delivering cheap services.
You can best the competition by enhancing the efficiency of your food delivery. At Glacier Vehicles, our vans not only maintain food quality but offer good engine performance that allows drivers to reach their destination on time. Nothing wins customers faster than service excellence and promptness. We are invested in your business' success because we know that when you win, Glacier Vehicles wins too.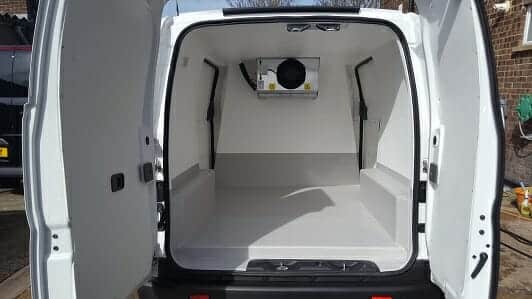 Succeeding At Refrigerated Transport And The Food Handling Process
Are you new to the food transport business? Maybe you are still struggling to break even? Adding some changes to your typical procedure could bring some much-needed improvement.
For example, people and transport are a key part of your supply chain; sometimes they might prove more expensive than the actual cost of food production. You can save costs by hiring an experienced driver or food handler, as well as using a fuel-efficient vehicle.
The type of temperature-controlled unit you buy will depend on the nature of the produce, transportation distance and value of the product. If you use the wrong vehicle for foods with certain unique requirements, handling issues could add to your operational costs.
Are you uncertain about your current fleet? Perhaps you are considering what type of van you should buy? Talk to a professional at Glacier Vehicles. We provide free advice on vehicle types, conversions and
supply chain
services that suit the cold transport business.
Save Money By Making The Right Decisions Before You Start Operation. Call An Expert Now.
Handling Your Goods For Quality Retention
In any business that manages fresh food transportation, there are important principles to uphold if you are to maintain high quality.
They are:
Seek ways to reduce transportation time as much as possible
Fresh food must be stored in a safe place, and protected from physical damage as well as fluctuating temperature.
Never allow the content of the van to become dehydrated
Always ensure the careful control and regular monitoring of airflow, temperature, and humidity.
Modern Refrigerated vans are equipped with flexible storage, carefully-controlled atmospheres and a variety of sizes to satisfy different logistical needs. However, choosing the right vehicle for your business type counts. Gone are the days when people simply bought any van with a cold compartment, now care must be taken to consider the unique qualities that affect the type of goods you transport.
Van Conversions And Additions For Meat, Fish And Dairy Products
Not every cooling vehicle comes with standard features for a retail supply business. The regular van may not come in the size you want, or the size you have lacks certain features for storage. In this case, a mix of the two becomes necessary. Of course, it goes without saying that it must be done by a professional, otherwise you could botch the whole van.
At Glacier Vehicles, we usually receive van conversion requests from food retailers looking to modify the features of their refrigerated van. We can convert a regular van into a refrigerated one. This approach is cost-effective as it doesn't require buying a new vehicle.
One of the first things to do is remove the unwanted parts of the back of the van. Then extruded polystyrene insulated units are installed to prevent heat from entering the vehicle from the engine or outside in summer. The mechanics and electrical components of the vehicle will then be altered to make it suitable for fresh food protection and quality retention.
Some retailers may want to customise their van with additions for specific food storage. For example, a meat delivery business will require meat hooks or ramps for its refrigerated van. Other additions include a shelving compartment and hanging rails for support.
Why Choose Glacier Vehicles?
After several years in the industry, we have consistently retained our growing number of customers. Glacier Vehicles go beyond the ordinary to provide additional benefits for our clients. All vehicles go through multiple tests and checks before leaving the showroom. Additionally, we provide a full MOT for free to help you meet the strict demands of the transport and logistics industry.
Are you concerned about costs? We pride ourselves in the competitive pricing of our service. If you find a better price anywhere, we will match it.
Take Your Business To The Next Level By Purchasing A Functional refrigerated van With Us Today.