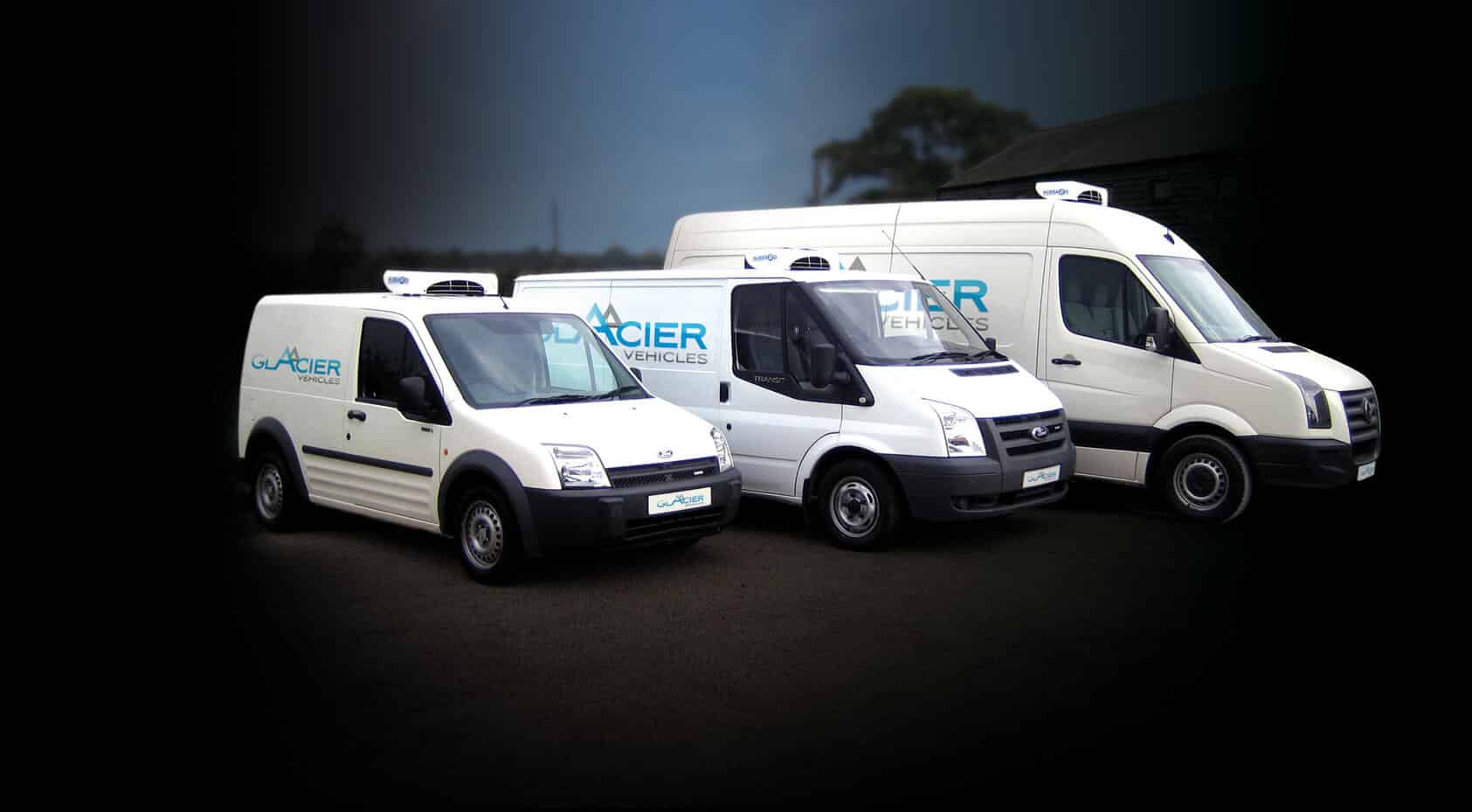 Any business that deals in perishable goods will find themselves needing a safe, functional way to transport and make delivers. Glacier understands this need, and that's why we offer only the best in both vans that equipment necessary to transform them into functioning freezer or refrigerated vehicles.
From catering jobs around the city to long-range transportation of perishable goods, you will be able to find create a bespoke system in our current fleet and array of refrigeration technologies. Here are just some of the best vans we offer from a few different manufacturers and the specifications you can expect from us.
Nissan NV200
Nissan vans have been ubiquitous on the roads in Great Britain for some time now, and there's good reason why.  These vans work particularly well at hauling cargo through urban environments. With a choice of two different 1.5 liter diesel engines, you can go from 80bhp to 115bhp depending on how much a boost you think you'll need—one better suited for delivers around town and the other able to better handle the motorway and longer distances. The cargo holds 4.2 cubic meters, giving you plenty of room and organizational possibilities with standard side doors that make multiple loadings and unloadings easy in even the tightest parking situation. Also included standard is a rear view camera, ABS, and EBD braking. For the business in the city making their first deliveries and starting to expand, the NV200 is the perfect helper to bring onto the team.
Volkswagen Crafter
For businesses that know they are going to have lots of product and lots of distance to cover, the Volkswagen Crafter brings variety and space. All crafters come standard with adjustable steering wheel, electric windows, Bluetooth connectivity, power steering, and heat reflective glass. Advanced turbo diesel technology developed by Volkswagen's best engineers means that the Crafter's 2.0-litre TDI engine consumes twenty percent less fuel than its predecessor. The smallest version of the Crafter available still offers the generous payload of 1,428kg with 7.5 cubic meres load volume and a bay that will fit loads up to 2.6 metres long. Other iterations of the Crafter can go up to 2,604kg payload, a sizeable space for sizeable businesses.
Toyota Proace
Toyota has replaced their reliable, classic standard large van the Hiace with this new version coming in several different sizes and features that are sure to please drivers and business owners. The smallest version still delivers 5 cubic meters of space, while the largest will fit 7 cubic meters. Side doors make for practical and easy deliveries, and the three different engine options starting at 90bhp and 44.1mpg all make the Proace perfect for long motorway distances. All Proaces offer up Bluetooth connectivity, air conditioning, heated door mirrors, electric windows, and excellent sound systems. For businesses that know they will be working out of the van quite often, it's a comfortable and reliable choice.
Bespoke Vans
Even after you've chosen the van with the perfect engine, amenities, and power to fit your business needs, that's really only the beginning of assembling the perfect refrigerated van for transporting all of your goods. That's why we make bespoke vehicles that give you the opportunity to completely customize and make your van your own.  Our engineers will work with you to deliver a refrigerated vehicle guaranteed o match the needs of your business and made with nothing but the latest and most advanced refrigeration technology possible. Traveling with food products is essential to growing any business that deals with perishables. Let us and our vans help you to take your business on the road and drive on to even greater successes.