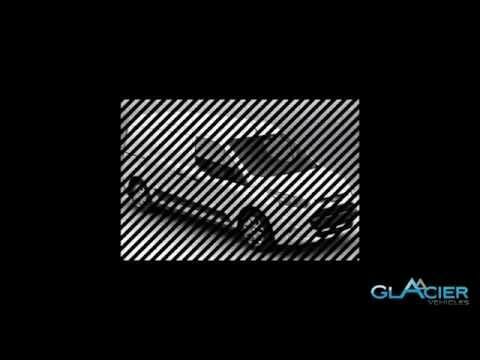 The Citroen Nemo freezer model is a compact van that lends its self extremely well to transporting frozen goods. It's extremely enjoyable to drive, and offers excellent fuel consumption. Although there is only one body type available for this type of freezer van, there are several different engines available, including a 72bhp petrol engine and three different 74bhp diesel engines. There is also a choice of trim levels (X, LX and Enterprise) each offering different levels of equipment.
The diesel engine option can achieve a fuel economy of a staggering 65.7mpg (combined), which is due to the tremendous amount of technological innovations that Citroen have made to the Nemo's engine. The freezer van's engine uses "stop/start" technology, which makes for huge fuel savings, particularly in the urban environment. The fuel economy for the petrol version is slightly lower, but because petrol is usually slightly cheaper than diesel, it usually works out around the same. Environmentally conscious frozen goods business owners will also be delighted at the fact this fuel economy translates into reduced CO2 emissions, with 109g/km for the diesel engine and 148g/km for the petrol variant.
The Nemo is designed to be extremely practical, and this is evident in the way the freezer cargo compartment is loaded. There are two doors at the back of the freezer van, which both open on a 180 degree angle.  It also has a sliding door on the nearside, with an option for a similar door on the offside if required. This makes it very easy to load and unload goods, even on multiple trips. The load volume is very generous for such a compact freezer van, with a maximum of 2.8 cubic meters of space available. The diesel model is a powerful workhorse, capable of hauling a mammoth 660kg. The petrol variant is no slouch either, and can comfortably cope with a load weighing 610kg.
Small freezer vans are usually very easy to drive, and the Citroen Nemo is no exception. It handles very similarly to a car, which is perfect for first time freezer van drivers. The power steering definitely helps, and the small size means that it's maneuverable even in convoluted urban areas. You'll also have no problems opening it up on the motorway. The driver's cab is extremely spacious, especially when you consider the overall size of the freezer van. Even the largest drivers will be comfortable in here. The steering column and seats are fully adjustable for both height and reach. There's also no shortage of storage space, with a good sized glove box and ample door pockets coming in handy on both long and short journeys.
As standard, the Nemo comes with ABS, a transponder immobilizer,  a handy trip computer with extensive functionality and a powerful RDS stereo/MP3 compatible CD player.
New Citroen Vehicles
Used Freezer Vans In Stock by Size
Citroen Nemo Van Refrigeration Systems
Many different varieties of refrigeration systems are commonly used. A wide variety of temperatures are available inside vehicles, from a reasonably ambient 30c to a minus 30c deep freeze. These temperatures vary according to the goods within. Some Citroen Nemo freezer vans have a variety of different compartments kept at differing temperatures. There can be two, and some even have three, although the most common arrangement is simply to have a solitary refrigerated compartment in a single-vehicle. For certain applications, it will be crucial to possess a Citroen Nemo refrigeration van which will continue to work-even when the motor is switched off.For example, catering companies who do outside events including weddings and festivals, may need to maintain their produce refrigerated without the motor running. In such a scenario, we are going to need a reserve power supply. The auxiliary electricity supply will normally be an external source, most commonly three phase or single phase. This keeps the product cold, even when the motor isn't running.Glacier Vehicles work with all the main refrigeration manufacturers and can provide and fit the necessary fridge / freezer equipment to cover any bespoke refrigerated vehicle requirements our clients have.
Freezer/Refrigerated Van Insulation
As with refrigeration systems, the kind of insulation used depends upon the loading temperature required. We use Styrofoam insulation exclusively, as we believe its combination of lightweight and thermal insulation qualities make it the finest material to insulate a vehicle. We'll use differing thicknesses of Styrofoam depending on the degree of cooling required. These range from 50mm Styrofoam for our chiller compartments to ultra thick 100mm Styrofoam for compartments that have been created to maintain deep freeze temperatures. Two different varieties of 'finish' are employed to coat the insulation after installation. These are referred to as dry line and wet-lay.Wet-lay is the more traditional approach, and one which Glacier Vehicles embrace, because of the fact that once the 'wet' GRP resin is used and dried, the loading area becomes a 100% sealed, washable and hygienic loading environment. Our engineers have even won several awards for their skills in creating Citroen Nemo freezer vans, and we feel extremely lucky to have them on board. The internal finish that is created by the wet-lay insulating material is also very simple to fix in the event of damage to the Citroen Nemo freezer van. Dry line coating utilizes inflexible panels which are installed within the Citroen Nemo refrigeration vans and then lined using a sealer. We have found that this sealant can sometimes harbour mould, a huge danger in food transportation and the key reason we use wet-line coating exclusively.
Citroen Nemo Refrigeration Van Engineers
Most of the credit for ensuring our Citroen Nemo freezer vans build procedure runs smoothly and within time constraints goes to the hard work of our engineers, plus they are always on hand to answer any customer questions. Our engineers may also be tasked with making bespoke Citroen Nemo refrigeration systems for client's unique requirements, in both small and big refrigerated vans.
Van Warranty
You will get a 12-month manufacturers warranty on all of our products, no matter if they come in our new or used Citroen Nemo freezer models. That's because all of the refrigeration equipment and insulating material we provide is brand new. We believe GAH and Hubbard are the most outstanding manufacturers of refrigeration products, and we have a tendency to use these products in all our small and big Citroen Nemo refrigerated vans on the market unless the client specifies otherwise. It is because we have found their products to be of exceedingly high quality, and their after-sales service is also exceptional. Their engineers can come to any location within the mainland UK to mend any difficulty, in the unlikely event a difficulty arises together with your deep freezer van.
Glacier Vehicles Video