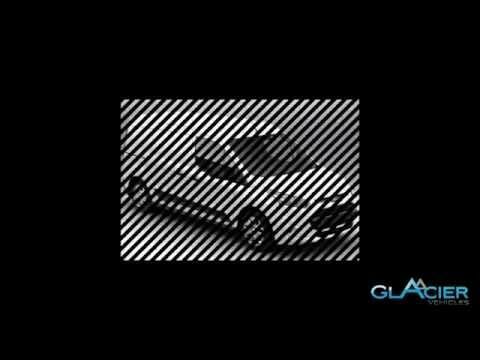 Since the 2010 introduction of the Fiat Dolbo, it has built up a well deserved reputation as one of the best modes of small freezer transportation available in the UK. The Doblo has even been voted the Light Van of the Year, not just this year but also every single year that it has been available. When you look at the facts this continual triumph seems inevitable. The Dolbo is an incredibly impressive looking freezer van, with a sleek, modern design that is concurrent with the vehicle's performance. The quality of the Dolbo's engineering is obvious, and it has an incredible reputation for reliability. Not only that, but it also is incredibly economical and fun to drive.
The secret behind the Dolbo's success is undoubtedly the bi-link rear suspension. It was the first freezer van to have this feature, and it is responsible for many of the most attractive features of the van. This particular suspension system means that the load height is low, and the storage space in the frozen cargo bay is maximized with the clever design of the wheel arches. It also means the Dolbo is capable of handling substantial payloads, all the way up to a mammoth 1000kgs in the largest model. At the present moment, this is the largest payload available on a light freezer van.
The suspension also makes the Dolbo incredibly fun to drive. It makes for exceptional ride quality, even when the freezer van is fully loaded. The design of the Dolbo's cabin also adds a huge amount of comfort to driving experience, especially on long drives. The seat and steering wheel are fully adjustable, so that you can find the very best driving position for you in the spacious cabin. There is also no shortage of storage space for those all-important delivery documents as well as the driver's personal effects.
The standard specification of the Doblo is packed with features. The most notable one is the Blue&Me Tom Tom Satnav. Most freezer vans of this size don't come equipped with a satellite navigation system as standard, so this is a particularly generous feature. There is also a feature called "Eco Drive", which automatically analyzes your trip data to help save fuel. This impressive functionality helps the Doblo achieve a fuel economy of a staggering 58.9mpg on the combined cycle.
This freezer van is also equipped with all of the features that you'd expect from a brand new vehicle, such as ABS, remote control central locking, electric windows, and a powerful RDS stereo radio/MP3 compatible CD player.
The Doblo is available in both a short wheelbase and a long wheelbase model, and there is also a Doblo XL model if you need a larger frozen cargo bay. The smallest model has a load volume of 3.4 cubic meters and the cavernous Doblo XL has an impressive 5 cubic meters of space. The Doblo is an excellent commercial vehicle that works extremely well as a freezer van. Whether your looking to buy a new or second hand freezer van, it's a winner in almost every area, and it's no wonder that it has such a great reputation.
New Fiat Vehicles
Used Freezer Vans In Stock by Size
Fiat Doblo Van Refrigeration Systems
A wide variety of distinct refrigeration systems are available.Depending on the goods being transported, the temperature required can vary from 30C to -30oC. Some Fiat Doblo freezer vans have a range of different compartments kept at differing temperatures. There may be two, and some even have three, although the most frequent arrangement is only to have a solitary refrigerated compartment in a single vehicle.Another factor is if the refrigeration system will be required to work independently of the motor. This is most common with Fiat Doblo refrigerated van which is used to serve cold food at outside events. In this type of situation, we are going to need a reserve power supply. This ensures that the power is drawn from an external power supply, such as a standard single phase or three phase connection, keeping the product perpetually cold through the event. Glacier Vehicles source equipment from all of the most reputable Fiat Doblo refrigeration van equipment companies, and we are happy to develop a bespoke system for your particular needs.
Freezer/Refrigerated Van Insulation
As with refrigeration systems, the kind of insulation used depends up on the loading temperature which is required. We think there is no better alternative for insulation material than Styrofoam. It is not only extremely light, and that means you can carry a heavier load, additionally, it has incredible thermal insulation properties. We use it in every vehicle we supply. We'll use differing thicknesses of Styrofoam with respect to the degree of chilling needed. These range from 50mm Styrofoam for our chiller compartments to ultra-thick 100mm Styrofoam for compartments that are created to maintain deep freeze temperatures. The insulating material can be 'finished' in two different ways: wet-lay or dry-line. We feel that wet-lay is the only one we use at Glacier Vehicles, which is the best method. A resin is applied to the inside of the compartment and left to dry, creating a fully sealed washable coating in the insulation.Our engineers have even won several awards for their skills in creating Fiat Doblo freezer vans, and we feel extremely lucky to have them on board. If the coating of resin in the Fiat Doblo refrigeration van is broken at any point, it can be fixed exceptionally readily. This is another benefit of the wet-lay coating. Dry line coating utilizes inflexible panels which are installed in the Fiat Doblo refrigeration vans and then lined with a sealant. We have found that this sealer can sometimes harbour mould, a huge hazard in food transportation and the principal reason we use wet-line coating exclusively.
Fiat Doblo Refrigeration Van Engineers
They are the key members of the team that we refer any customer questions to, and they are instrumental in ensuring that our Fiat Doblo freezer vans are delivered within our clients time requirements. If you are looking to get a bespoke refrigeration solution for your refrigeration vehicle needs, whether you want large or small Fiat Doblo refrigerated vans, our engineers will be glad to create something for you.
Van Warranty
Purchasing a refrigeration automobile from us signifies that you will be given a complete 12 month manufacturers guarantee on all equipment. The reason being it's completely new, even in our used Fiat Doblo freezer vans. GAH and Hubbard are our favorite refrigeration equipment manufacturing companies. In our many years of experience we have found they supply not just the best merchandise, but also the best after sales service. Unless you specify otherwise, we'll use their products in both our little and big Fiat Doblo refrigerated vans for sale. Your business is important is at the forefront of importance. Their engineers can come to any place in the mainland UK to mend any problem, in the unlikely event a difficulty arises along with your freezer van.
Glacier Vehicles Video