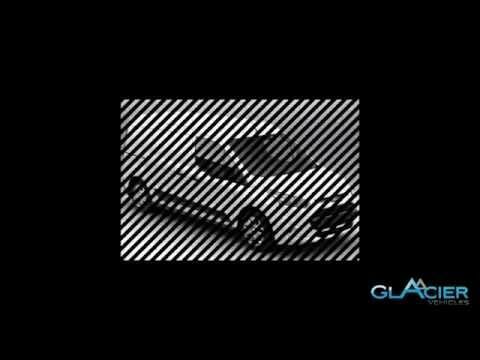 The Ford Transit Connect is a completely new van that has only come to market in the last few months.  Despite the novelty of this refrigerated vehicle, it has quickly obtained a huge amount of approval in the automotive press. It has even been awarded the coveted Van of the Year title for 2014.
It's fairly unusual for a van to gain such widespread approval so quickly after it has been launched, but of course in this case it can partly be put down to the fact that the Transit Connect is based on the original Transit, Ford's longstanding and iconic workhorse. The Transit Connect's engineers and designers were working on some fantastic foundations, and managed to wrap up most of the Transit's good qualities into a much smaller package.
Although this is a small van compared to its big brothers in the Transit range, it can move a reasonably large volume of refrigerated cargo. There are two lengths to choose from: the short wheelbase variant which has 2.9 cubic meters of space in the cargo back, and the long wheelbase variant, which can deal with an exceptional 3.6 cubic meters of payload. The space has been extremely well designed, and can easily cope with two standard sized pallets. The largest wheelbase model can even be loaded with a pallet through the nearside door.
As far as weight goes, the maximum payload is 1003kgs on the largest, most powerful engine, going down to a still respectable 625kgs of refrigerated load weight in the smallest version.
The biggest selling point of the Connect is the fuel economy. The Econetic trim level model is fitted with many fuel saving innovations that push fuel efficiency up to a staggering 70.6mpg. Connect refrigerated vans in the Base, Trend and Limited trim levels enjoy a best in class 61.4mpg. This is the perfect small refrigerated van  for the frugal business owner.
The interior of the cab is small, but perfectly designed. All of the controls are chunky and within easy reaching distance for operation while driving. There is also plenty of storage space, with a reasonably deep glove box and handy door pockets.
The standard specification on the Connect is fairly generous, especially when compared to similar vehicles. It comes with a side load door on the nearside as standard, which is especially important in a refrigerated van. It's great to be able to unload cargo from the back of the vehicle without having to empty the whole thing, and this is especially true with a refrigerated cargo. There are also extras such as electric windows, a DAB radio with USB and Bluetooth connectivity, and tinted glass and central locking included as standard. Notably Ford have also included ESC on all models, and a rake and reach adjustable steering wheel that means anyone can find a comfortable driving position in the Connect's small cab.
Overall, the Connect is a fine addition to the Transit range. It's an extremely wise choice for anyone who is looking for a small refrigerated van.
New Ford Vehicles
USED Fridge Vans In Stock by Size
Ford Transit Connect Van Refrigeration Systems
Many different types of refrigeration systems are commonly used.Depending on the merchandise being transported, the temperature required can range from 30C to -30oC. Many big freezer vans have different sections which are kept at various temperatures, even though most have a solitary compartment. Sometimes it's important for the Ford Transit Connect refrigeration van to work even with no engine running. One common use for this type of refrigerated van is alfresco serving of chilled food at weddings, festivals as well as other outdoor occasions. When this is required, we'll need to use a backup power system. This ensures that the power is drawn from an external power source, such as a common single phase or three phase connection, keeping the merchandise perpetually cold through the event. Glacier Vehicles source equipment from all of the most reputable Ford Transit Connect refrigeration van equipment businesses, and we are happy to build a bespoke system for your particular needs.
Freezer/Refrigerated Van Insulation
The kind of insulating material used will have just as big an influence on the internal temperature of the Ford Transit Connect freezer van as the refrigeration system.In all cases, Glacier Vehicles uses Styrofoam insulation which, whilst quite lightweight (aiding the vehicles payload), is a dense and highly thermal substance. For cooled temperatures ( 5oC to 0oC) 50millimeters Styrofoam is used, for medium frozen (0oC to -18oC) 75millimeters Styrofoam is used and for deep frozen (-18oC to -30oC) 100millimeters Styrofoam is necessary. The insulation can be 'finished' in two manners: wet-lay or dry-line. We feel that wet-lay is the best method, and this is the sole one we use. A resin is applied to the interior of the compartment and left to dry, creating a fully sealed washable coating around the insulation.Our engineers have even won several awards for their skills in creating Ford Transit Connect freezer vans, and we feel extremely lucky to have them on board. If the finishing of resin within the refrigeration van is damaged at any point, it can be fixed exceptionally readily. This is yet another advantage of the moist-lay coating.The principal issue with the more modern dry line method of insulation, is that due to this being of a pre-fab construction, after the roof, flooring and walls have been installed in the rear of the panel van, the connecting surfaces of the panels are filled with a sealer which, over time, can perish and have cause for condensation to penetrate the insulating material itself and cause mould to form, which is never good when carrying food products!
Ford Transit Connect Refrigeration Van Engineers
They are the ones we all turn to for answers to the many day-to-day questions we get from clients, and they are the unsung (except for this rare pat on the back!) hero's in regards to keeping the build process smooth and furthermore, on time for our clients! Our engineers also have the skills to create totally bespoke refrigerated vehicle solutions, tailored for almost any customer requirement in both little and big Ford Transit Connect refrigerated vans.
Van Warranty
Purchasing a refrigeration vehicle from us means you will be given a full 12 month manufacturers guarantee on all equipment. The reason being it is brand-new, even in our used Ford Transit Connect freezer vans. We believe GAH and Hubbard are the most outstanding producers of refrigeration equipment, and we tend to use these products in all our small and large Ford Transit Connect refrigerated vans available unless the client specifies otherwise. This is because we've found their products to be of extremely high quality, and their after sales service is also exceptional. If any servicing is needed by your Ford Transit Connect freezer van, these companies have engineers situated all over the country. These engineers will go to you, instead than you having to go to them.
Glacier Vehicles Video