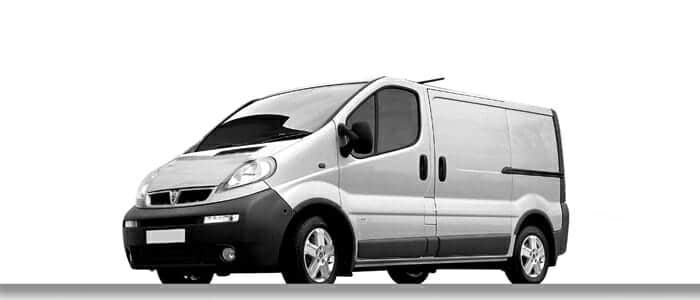 Vauxhall Vivaro Van Refrigeration Systems
Refrigeration vans are a necessity for anyone who needs to transport goods that must stay cold. With a number of vans on the market, selecting which van is the best to fit one's need sometimes can be a challenge. With the Vauxhall Vivaro Refrigerated Van one is able to keep all the products cold in the refrigerator while driving a van that is easily maneuvered and comfortable to ride in. With easy temperature settings that range from 30c to negative 30c, the Vivaro is able to keep the entire refrigeration portion of the van very very cold. The majority of this van model includes single compartment refrigeration, but there are some larger van models that can accommodate multiple compartments. The multiple compartment models are perfect when there are a number of products that need to be transported all at varying temperatures. Which van model one decides to purchase depends on the use of the vehicle. When it comes to the actual van, the Vivaro is equipped with a medium-sized panel t hat is very easy to maneuver. Since drivers spend the majority of the time in the front cabin, it's important that the van is comfortable to ride in. Not only is the driver's seat comfortable, but also the van is equipped with top fuel economy. The van is powered by diesel and can hold up to 2.0 liters. This diesel-fueled van is a willing and able power unit that pulls well and accelerates smartly.
Freezer/Refrigerated Van Insulation
Keeping the cold inside the refrigeration compartment of the van is critical. Styrofoam insulates the Vivaro Van, which is why the cold never is able to escape. Not only is the material that Styrofoam is made out very light, but it also contains incredible thermal insulation properties. The lightness of the Styrofoam also does not add much weight to the van, which allows the vehicle to transport more goods. How cold the refrigerating compartment is depends on the level of Styrofoam that is installed. A 50mm Styrofoam is not as cold as a thicker 100mm Styrofoam. Again, depending on one's need for the van will help steer which Styrofoam insulation is needed.
Vauxhall Vivaro Refrigeration Van Engineers
Building a refrigeration van that will work effectively is no small feat. The Vauxhall Vivaro Refrigeration Van was constructed by some of the best engineers in the industry. Countless hours were spent perfecting the van's refrigeration system and those involved in the design and construction of the van completely stand by the finished product. While the Vivaro is already one of the best refrigeration vans on the market, the engineers can also include some customized features upon request.
Van Warranty
Anytime one makes a large purchase, it's important to have confidence that the product will last for a decent time frame. Vivaro Vans are backed by a 12-month full manufactures warranty. This means that should any issue occur with the van in the first year, the engineers will make a home service call to help inspect the issue. It is not likely one will need to use this service since the van is built using the GAH and Hubbard refrigeration equipment. However, it is nice to have peace of mind in case of an unforeseen circumstance. On average, Vivaro Vans last between 6 to 10 years depending on usage.
New Vauxhall Vehicles
USED Fridge Vans In Stock by Size


Vauxhall Vivaro Van Refrigeration Systems
There are a number of different types of refrigeration systems being manufactured. Temperatures inside the Vauxhall Vivaro refrigerated van vary radically, from a moderate 30c for goods which need to be kept room temperature in the peak of summer, to arctic conditions of minus 30c for exceptionally volatile products that require really cold temperatures. While most Vauxhall Vivaro freezer vans have a single compartment that's kept at a single temperature, some large refrigerated vans will have several compartments that are each kept at various temperatures for different goods. Sometimes the ongoing operation of the Vauxhall Vivaro refrigeration van will undoubtedly be needed even without the engine running at all. One example is companies that cater outdoor events where persistent cold storage is needed. For situations such as these, a back up facility is needed. These forms of Vauxhall Vivaro freezer vans will then be linked to an external power supply, usually a common three phase or single-phase source. It's the result of keeping the goods kept inside chilled, even with the engine fully off. Our associations with major refrigeration van equipment manufacturers means that we can create excellent value bespoke solutions, no matter your requirements.
Freezer/Refrigerated Van Insulation
As with refrigeration systems, the sort of insulation used depends upon the loading temperature that is required. We believe there is no better option for insulation material than Styrofoam. It's not only extremely light, and that means you can carry a heavier load, additionally, it has incredible thermal insulation properties. We use it in every vehicle we supply. We'll use differing thicknesses of Styrofoam with respect to the level of cooling needed. These range from 50mm Styrofoam for our chiller compartments to ultra thick 100mm Styrofoam for compartments that are built to preserve deep freeze temperatures. There are two distinct choices to 'finish' the insulation: wet-lay and dryline. We believe that wet-lay is definitely the superior approach, as once the wet resin is installed and completely dries, it produces a hermetically sealed environment for food products to be transported in. That is why it's the only process we use.They are award winning engineers in their own right, and we are very lucky to have such expertise in the Glacier Vehicles ranks! If the finishing of resin inside the refrigeration van is damaged at any point, it can be fixed incredibly readily. This is yet another advantage of the moist-lay coating. Dryline coating a more recent process , even though it has found some favour in the Vauxhall Vivaro refrigeration van industry we choose to stick to the traditional wet- lay This is only because the sealer used to join dry-line panels could harbour mould growth, which is a huge problem when you are carrying food.
Vauxhall Vivaro Refrigeration Van Engineers
Our clients often have questions about the build process, plus our engineers are the best people to turn to for all of the technical details. In addition they work hard to maintain our Vauxhall Vivaro freezer vans build process running smoothly, meeting the generally tight time constraints of our valued customers. Our engineers will be happy to create something for you, if you are looking for a bespoke option to your custom refrigeration vehicle needs, whether you want large or small refrigerated vans.
Van Warranty
Buying a refrigeration vehicle from us means you will be given a full 12 month manufacturers guarantee on all equipment. The reason being it is completely new, even in our used Vauxhall Vivaro freezer vans. We have discovered that GAH and Hubbard are the finest refrigeration equipment manufacturers in the world, and we will use their products in both our small and large Vauxhall Vivaro refrigerated vans for sale if you don't specify otherwise. This is not just for their outstanding quality, but also their high levels of after sales service. These companies have engineers situated all over the nation, if your Vauxhall Vivaro deep freezer van wants any servicing. These engineers will go to you, rather than you being forced to go to them.
Glacier Vehicles Video