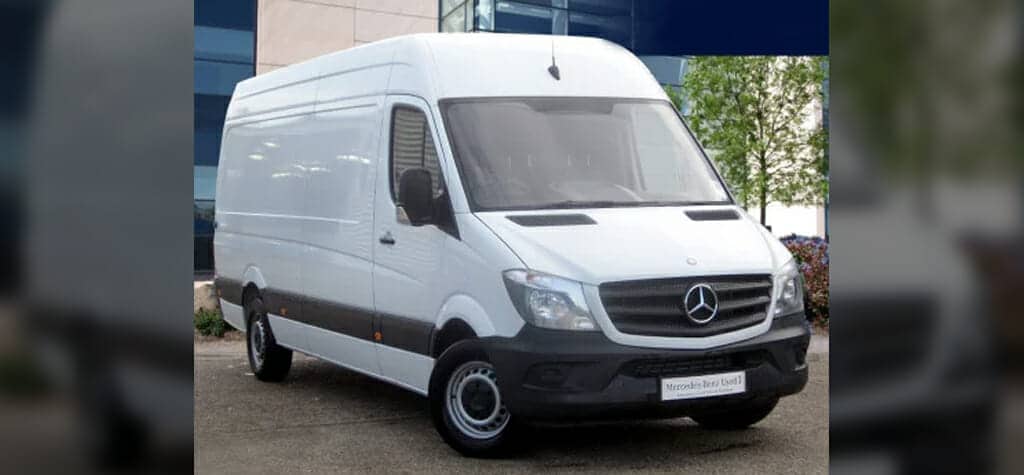 The success of the Mercedes Sprinter class vans throughout the UK refrigeration/freezer van industry is no secret; with a diverse range of different yearly models, and subsequent modifications to suit – the manufacturer seems determined to eventually give the delivery industry every conceivable combination and variety of van possible.
Some of these vans stand the test of time, meaning that even though we're into 2016, the 2012 Mercedes Sprinter 313CDI LWB HR is still good today. This should give you confidence that the 2016 model will be a great van for years to come.
Anyone with more than a passing experience of working within in the UK refrigeration/delivery industry will know the importance of filling out a fleet with the right class of van; and we like to think we can play a part in that decision making process.
So let's take a quick look at what this 2016 Mercedes Sprinter can offer you.
2016 Mercedes Sprinter 313CDI LWB HR specs
Notable, first and foremost, for the long wheel base, putting it immediately in a different sphere than many of its predecessors, this is a big refrigerated van.
Now the chances are, that if you're looking up reviews and articles on any Mercedes Sprinter class freezer vans, that you already know a little about the standard Mercedes fitting of these types of vehicles – and we need to begin by stating the there is never really a huge difference between the different categories, more like small tweaks to target each model at a different sector or industry.
The same goes for the 2012 Sprinter refrigerated van; by and large you won't notice too much different from some of the other brothers and sisters you can pick up. This model has a manual transmission, and a GAH A300C refrigeration system and, of course, the usual Mercedes GRP insulation technology to go with it.
A slight drawback, that you'll be sure to notice pretty early on, is the lack of modular rear doors, which comes as part of some of the other freezer van packages Mercedes have on the market – but, it does boast a convenient double side loading door.
So far, it sounds like a fairly flexible freezer van, designed for pretty much any environment in the delivery sector, however, now we need to come to that long wheel base. Vans with longer wheelbases are specifically designed for a bit more heavy lifting, and general for larger volume of storage – which is fantastic if you plan on having long haul, large deliveries to customers with big shopping lists, but it does inhibit some of the driving factors; mainly navigating those tight urban streets.
As for driving the van itself, though – everything is just as intuitive and sharp as you've come to expect from the range of Mercedes refrigerated vans, with little in the way of failures on their part here.
Really, you'll need to decide whether that fundamental longer wheel base will work as an advantage to your business, or if it might hinder your drivers' manoeuvrability when it comes to certain environments.
We're well into 2016 now and feel that it's important for any business to review what the market has to offer. Keep an eye on our numerous reviews of 2016 Refrigerated vans as the year progresses.