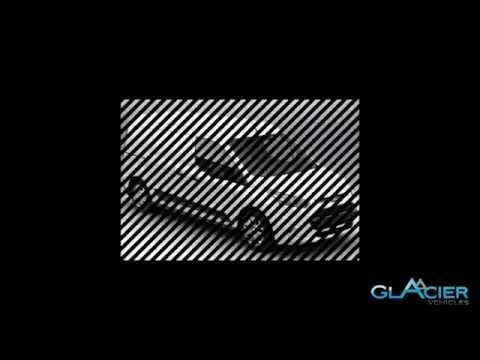 The Proace is a newly launched van from reliable Japanese manufacturers Toyota. It has already received widespread critical acclaim, and this is no surprise as it is the replacement to Toyota's extremely well received Hiace van. The Proace is already in widespread use as a mode of refrigerated transportation. 
The Proace comes in three different sizes: a short wheelbase version, a long wheelbase version, and a long wheelbase version with an extra high roof. Despite the fact that there are only three models of the Proace, it is still a fairly versatile refrigerated vehicle. The smallest model of the Proace provides 5 cubic meters of storage space, whereas the largest has 7 cubic meters of space. Drivers of all sizes of Proace can choose between a 1000kg maximum payload and a 1200kg maximum payload.
The Proace makes for an extremely practical refrigerated van. The standard specification comes with both nearside and offside sliding doors. This is unusual for any van, but particularly one of this size. It makes the Proace suitable for both urban deliveries and longer distance haulage. Of course there are also twin doors on the back of the vehicle for loading bay use.
Safety is one of the greatest strengths of the Toyota Proace. It comes with a huge amount of safety equipment as part of the standard specification, making it one of the safest refrigerated vans on the road.  The most reassuring safety feature is the VSC vehicle stability control system, which electronically shifts suspension to account for the movement of goods in an emergency stop or similar situation. In an accident it can quite literally save lives.  Similar systems are available on refrigerated vans from rival manufacturers but it is rarely included as standard. There are also other great safety features such as airbags on the driver and passenger sides, ABS brakes, daytime running lights and fog lights.
The inside of the cab is well designed, and as you'd expect it's also spacious. The dashboard layout will be reasonably familiar to anyone who has driven a Toyota car.  There is a huge amount of storage space, with a few clever storage solutions integrated into the design.
One of the most attractive things about the Proace is the single specification. Rather than presenting potential buyers with a baffling array of trim levels, Toyota opt to kit out the Proace with one generous bundle. This means that all of the vans in the Proace range come equipped with fancy features such as Bluetooth connectivity, air conditioning and electric mirrors, as well as the aforementioned extensive safety equipment.
There's also a fully adjustable steering wheel, and buyers can opt to ditch the passenger seat, at no cost, for more elbow room up front.
Overall, the Proace is an extremely attractive option for businesses searching for a great large refrigerated van. If you're looking for something large, practical and safe, the Proace ticks all of the boxes.
New Toyota Vehicles
USED Fridge Vans In Stock by Size
Toyota Proace Van Refrigeration Systems
Many different types of refrigeration systems are commonly used. Temperatures inside the Toyota Proace refrigerated van vary dramatically, from a moderate 30c for products which should be kept room temperature in the height of summer, to arctic conditions of minus 30c for extremely volatile products that require really cold temperatures. Although the most common arrangement is to have a solitary loading compartment, there are particular scenarios in which a Toyota Proace refrigerated van will have a lot of compartments, each kept at a distinct temperature. For certain applications, it will be required to have a refrigeration van that will continue to work-even when the engine is switched off. This scenario is most commonly found with businesses who want mobile refrigerated vans to serve cold products during outdoor events. For scenarios like these, a back up facility is needed. These kinds of Toyota Proace freezer vans will then be linked to an external power supply, typically a typical three phase or single phase source. It has the result of keeping the products stowed inside chilled, even with the engine fully off. Glacier Vehicles source equipment from all of the most reputable Toyota Proace refrigeration van equipment businesses, and we are very happy to develop a bespoke system for your specific needs.
Freezer/Refrigerated Van Insulation
The form of insulating material used will have just as big an impact on the interior temperature of the Toyota Proace freezer van as the refrigeration system. We use Styrofoam insulation exclusively, as we consider its combination of light weight and thermal insulation qualities make it the finest material to insulate a vehicle. We'll use differing thicknesses of Styrofoam depending on the degree of chilling required. These range from 50mm Styrofoam for our chiller compartments to ultra-thick 100mm Styrofoam for compartments that have been created to preserve deep freeze temperatures. After the insulation is installed, a protective 'finish' will be implemented. This is done in two different ways: wet-lay or dryline. In our view, wet-lay is the most effective method, specifically for carrying food. The interior of the compartment is coated with a resin, which dries to create an impregnable coating on top of the insulating material.Our engineers have even won several awards for their skills in creating Toyota Proace freezer vans, and we feel extremely lucky to have them on board. An additional advantage to utilizing wet-lay insulation is that it is extremely simple to repair if any damage occurs to the inside of the refrigeration van. Dry-line coating utilizes rigid panels which are installed in the Toyota Proace refrigeration vans and then lined with a sealant. We've found that this sealer can occasionally harbour mould, an enormous hazard in food transportation and the primary reason we use wet-line coating exclusively.
Toyota Proace Refrigeration Van Engineers
Our customers often have questions about the build process, and our engineers are the very best people to turn to for all of the technical details. In addition they work hard to maintain our Toyota Proace freezer vans build process running smoothly, fulfilling the typically tight time constraints of our valued customers. Our engineers even have the skills to create completely custom refrigeration solutions, tailored for nearly every customer requirement in both large and small Toyota Proace refrigerated vans. Van Warranty
Every single-product and service we sell comes with a complete 12 months manufacturers warranty. That covers the insulating material as well as the actual refrigeration system. Even in our used vehicles, the refrigerated vehicle conversions are brand new. Unless otherwise specified by the client, we fit GAH and Hubbard refrigeration equipment as these companies products are of amazing quality, and their after-sales care is always to match. Their engineers will come to any place inside the mainland UK to mend any difficulty, in the unlikely event an issue arises together with your Toyota Proace deep freezer van.
Glacier Vehicles Video