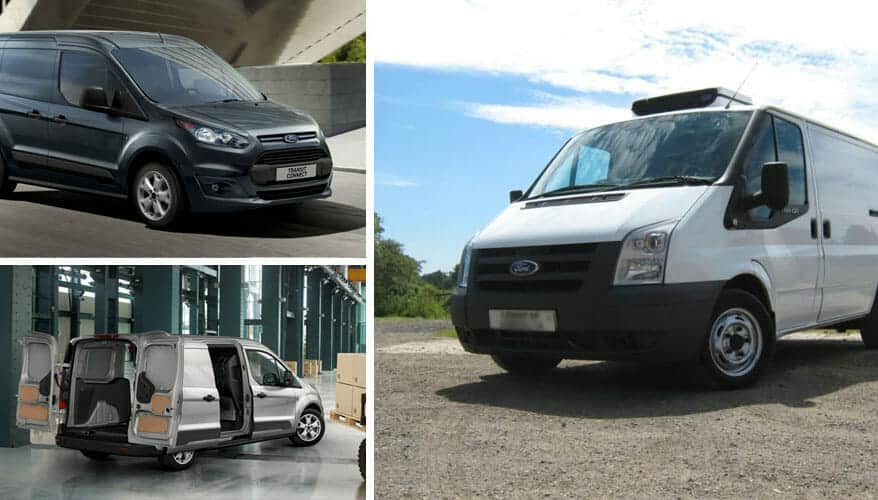 A refrigerated van for short journeys
The Ford Transit Connect is first and foremost a functional van. It doesn't necessarily need to be a luxury drive, or even very good. Afterall it is a commercial van driven by paid drivers. AS a refrigerated van it is for short urban journeys and has the space and tools to do the job well. The reality is that this van is a good drive. The turbo-charge 1,6 litre engine gives it enough zip to wind through the traffic when rushing fresh food to its destination.
A great refrigerated van for transporting
It is modelled on the Ford C Platform. It is simple in many ways. The interior is nicely lined, there is a radio. The model is great for transporting temperature controlled products. It is a van that does all the small things well and is a fun drive along the way.This model also comes with a 2.5 litre 4 cylinder engine, offering a little more punch for motorway miles. There is a short, and a new long wheelbase, offering more space for produce, and a less boxy look, meaning a better company image when your logo is plastered in it. Refrigerated vehicles come in all shapes and sizes. The best solution really depends on the products to be transport and the type and distance of transportation. This model is a great addition to any fleet, offering a comfortable ride, decent Urban fuel efficiency, and a surprising amount of space in the cargo area.
With a 725 Kg maximum load, and 900 kg trailer weight, you are not going to deliver mountains of produce. But with this van you have control. You can deliver food produce with sensitive precision, with a smooth ride on the motorways or around city roads. The EcoBoost turbo really adds to this van; perhaps the jewel in its crown. This van drives well, is easy to park, has a good amount of storage for a small van and is a great addition to most fleets of temperature controlled vehicles. It is flexible enough to be amended to suit a variety of needs, and to be fitted with different temperature controlled environments.