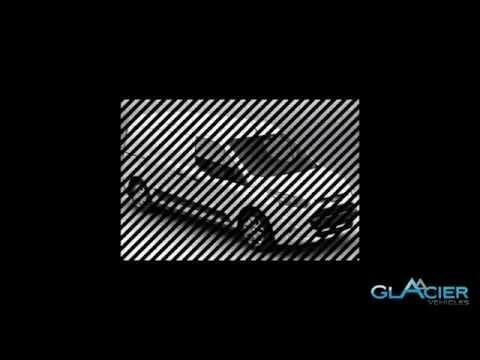 Toyota's Hiace was one of the most popular large vans among freezer van drivers for many years. Now Toyota have replaced the reliable Hiace with the new Proace, and the initial signs indicate that the Proace is just as reliable and well received as its predecessor.
The Proace is available in several different sizes. There is a short wheelbase van, a long wheelbase van and a long wheelbase van with an extra high roof for freezer van drivers who need a bit of extra height or carrying capacity. The smallest Proace can pack away 5 cubic meters of frozen goods, with the largest model carrying an impressive 7 cubic meters of cargo. This range of carrying capacity is fairly standard, with the Proace meeting or exceeding the capacity of the majority of freezer vans in this class.
The storage compartment is also designed in an incredibly practical way, with doors on each side of the freezer van for loading and unloading included as standard.
Proace buyers can choose between three different diesel engines. There is a 90bhp 1.6 litre engine and two 2.0 litre engines, a 128bhp variant and a 163bhp version. The 2.0 litre engines come equipped with six speed gearboxes, which are exceptionally useful for driving long distances on the motorway. Proace models with a 2.0 litre engine also require less frequent servicing. Their service intervals are every 20,000 miles or two years, as opposed to the every 12,000 miles or one year intervals on the 1.6 litre version.
The Proace is generally regarded as one of the most fuel efficient large freezer vans on the road. Fuel economy clocks in at an impressive 44.1mpg. Few vehicles as large as the Proace can boost such low fuel consumption figures, and this is testament to the amount of work that Toyota have put into the development of all of the Proace's available engine variants.
As well as being efficient, the Proace also comes with numerous safety features as part of the standard package. The most reassuring feature is the electronic stability control mechanism, a system that handles weight distribution in the vehicle. Electronic stability control is incredibly useful in situations where the Proace has to make an emergency stop when fully loaded. In addition, the driver's cabin is equipped with airbags on both the driver and passenger side.  There is also an ABS braking system, fog lamps and even daytime running lights.
Toyota make the Proace available in a single trim level, which helps potential buyers of this freezer van avoid the confusion of choosing from a dizzying array of specifications. This means that, in addition to the aforementioned safety equipment, the driver's cab is also fully kitted out with a generous selection of equipment. There is Bluetooth phone connectivity, an air conditioning system, heated door mirrors, electric windows and a phenomenal stereo system.  Overall, the Proace is an excellent choice for both new and experienced freezer van drivers. Toyota have created a worthy successor to their formidable Hiace range.
New Toyota Vehicles
Used Freezer Vans In Stock by Size
Toyota Proace Van Refrigeration Systems
There are an array of refrigeration systems on the market nowadays. The temperature within the refrigerated van can vary dramatically, from highs of 30c right down to minus 30c for merchandise that need exceptionally cold storage. While most Toyota Proace freezer vans possess a single compartment that's kept at a single temperature, some big refrigerated vans will have multiple compartments which are each kept at different temperatures for different goods. Sometimes it's important for the Toyota Proace refrigeration van to work even without the engine running. This situation is most frequently found with businesses who need mobile refrigerated vans to serve cold products during outdoor occasions. The only method to achieve this is to use a standby power supply. The auxiliary power supply will usually be an outside source, most commonly three phase or single period. This keeps the product cold, even when the motor is not running. Our proficient engineers will source equipment from major Toyota Proace refrigeration van system manufacturers and match them in a vehicle to meet your unique requirements, no matter what they are.
Freezer/Refrigerated Van Insulation
As with refrigeration systems, the kind of insulation used depends upon the loading temperature that is required. The combined light weight and highly thermal characteristics of Styrofoam make it the ideal material for refrigerated vehicle insulation, which explains why we use it exclusively in our refrigerated vehicles. The thickness of the insulating Styrofoam will change according to which temperature is needed. We'll typically use 50mm Styrofoam for cooled compartments, 75millimeter Styrofoam for freezer compartments and an extra thick 100mm Styrofoam insulating material for deep freeze.Nowadays there are two main sorts of 'finish' to the insulation; dry-line and wet-lay. Wet-lay is the more traditional method, and one which Glacier Vehicles adopt, because of the proven fact that after the 'wet' GRP resin has been applied and dried, the loading area becomes a 100per cent sealed, washable and hygienic loading environment. Our engineers have even won several awards for their skills in creating Toyota Proace freezer vans, and we feel extremely lucky to have them on board. The wet-lay resin coating is also very straightforward to repair in the event that the inside of the freezer van is damaged. Dry-line is a more innovative method for creating Toyota Proace freezer vans, but we feel it isn't an improvement to the usual wet-lay coating. It consists of multiple panels that are joined using a sealant, which can degrade and trigger the forming of mould, an enormous hazard in the Transport of food.
Toyota Proace Refrigeration Van Engineers
They are the key members of the team that we refer any client questions to, and they are instrumental in ensuring that our Toyota Proace freezer vans are delivered within our clients time requirements.In addition to the fitting the refrigeration systems, our engineers undertake any and all of the bespoke requirements our customers have.
Van Warranty
It does not matter whether you are buying one of our new or used freezer vehicles, all of our conversions use brand-new equipment which comes with a full 12 month manufacturers guarantee. We believe that GAH and Hubbard are the most outstanding producers of refrigeration products, and we have a tendency to use these products in all our small and big Toyota Proace refrigerated vans available unless the client specifies otherwise. This is because we've discovered their products to be of extremely high quality, and their after-sales service is, in addition, excellent. These companies have technologists all on the mainland UK, and will come to a convenient place for you personally in the event the Toyota Proace refrigeration van has any issues.
Glacier Vehicles Video