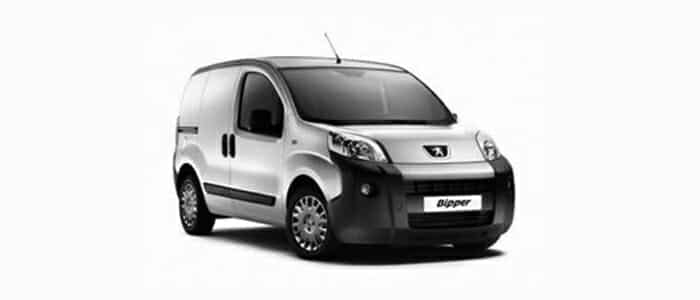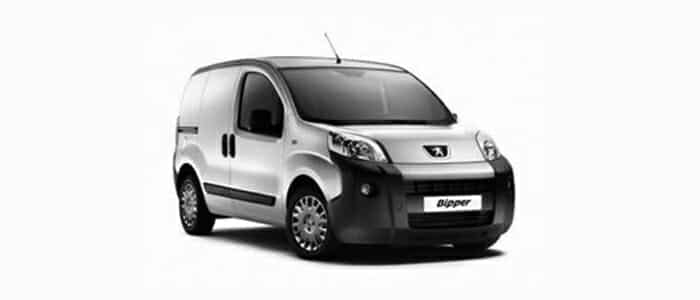 The Peugeot Blipper is the smallest van in Peugeot's range of commercial vehicles. Every aspect of the van's design has been specifically adapted for urban use. As a freezer van, the Blipper is particularly suited for use as an urban delivery vehicle, although it's definitely adaptable enough to be used for short journeys between nearby town centers too.
The biggest strength of the Blipper is the incredible fuel consumption figures. The Blipper can achieve a remarkable 62.8mpg. This is partly due to the engine tweaks that Peugeot's engineers have done on the Blipper, most notably the stop-start system. This tweak, specifically designed for the urban environment, ensures that the Blipper's engine comes to a complete stop when the freezer van is halted in traffic. The Blipper will then roar into action the instant your foot comes off the clutch as you head off. There is absolutely no delayed action, it drives just as if you were running the engine the entire time. As you can imagine, this can save a staggering amount of fuel, particularly when the Blipper is being used primarily for the urban journeys that it was designed for.
Despite the incredible fuel consumption, the Blipper can actually carry quite a large amount of frozen cargo. You can fit 2.8 cubic meters of cargo into the rear of the Blipper, and it can haul an impressive 660kg payload. For such a small freezer van, with such excellent fuel economy figures, this is absolutely excellent. It's one of the reasons why, despite the fact the Blipper was clearly specifically designed for urban use, it's also versatile enough to occasionally be used for different types of freezer vehicle applications.
The Blipper's cab has been conceived with good design principles in mind. When you are sitting in the driver's seat, all of the controls are easily within reach. The simple and ergonomic layout means that operation of all of the Blipper's functionality very quickly becomes intuitive. It's also surprisingly comfortable for such a small freezer van. You could never describe the Blipper's cab as "roomy", but when you compare it to other commercial vehicles in this class, it seems fairly spacious.
The Blipper's standard specification comes with a reasonable, albeit basic, set of equipment. There is ABS included as standard, which is an excellent safety feature. Security minded business owners will also be delighted to hear that they can obtain a transponder immobilizer and remote control central locking at no extra cost. Inside the driver's cabin you'll find a multi function on board trip computer that can be surprisingly useful, and there's even an mp3 compatible CD player that easily fills the small cab of this freezer van with a great, rich sound.
If you're going to be primarily using your freezer van for urban deliveries, it's wise to invest in a van that has been specifically designed for this use. The Blipper's primary use has certainly been considered at every aspect of the design process, and few vans fill this role as admirably.
New Peugeot Vehicles
Used Freezer Vans In Stock by Size
Peugeot Bipper Van Refrigeration Systems
There are numerous different varieties of refrigeration systems being produced.Depending on the product being transported, the temperature needed can range from 30C to -30oC. While most freezer vans possess a single compartment which is kept at a single temperature, some large Peugeot Bipper Refrigerated vans will have several compartments that are each kept at different temperatures for different goods.Another factor is if the refrigeration system will have to work independently of the motor. This scenario is most generally found with businesses who want mobile Peugeot Bipper Refrigerated vans to serve cold products during outside events.In this scenario, a stand-by facility will be required. These types of freezer vans will then be linked to a peripheral power supply, normally a general three phase or single-phase source. It's the effect of keeping the goods kept inside cooled, even with the engine completely off. Glacier Vehicles source equipment from all of the most reputable Peugeot Bipper refrigeration van equipment companies, and we are happy to build a bespoke system for your specific needs.
Freezer/Refrigerated Van Insulation
As with refrigeration systems, the type of insulating material used depends up on the loading temperature required. In all cases, Glacier Vehicles uses Styrofoam insulation which, although very lightweight (aiding the vehicles payload), is a dense and highly thermal material. We'll use differing thicknesses of Styrofoam depending on the level of chilling necessary. These range from 50mm Styrofoam for our chiller compartments to ultra-thick 100millimeters Styrofoam for compartments that are created to keep deep freeze temperatures. The insulating material may be 'finished' in two manners: wet-lay or dry-line.Wet-lay is the more traditional method, and the one which Glacier Vehicles adopt, because of the proven fact that after the 'wet' GRP resin is applied and dried, the loading area becomes a 100% sealed, washable and hygienic loading environment. Our engineers have even won several awards for their skills in creating Peugeot Bipper freezer vans, and we feel extremely lucky to have them on board. The wet-lay resin coating is also quite straightforward to repair in the event the interior of the freezer van is damaged. Dry line is a more innovative method for creating Peugeot Bipper freezer vans, but we feel it isn't an improvement to the conventional wet-lay coating. It consists of multiple panels that are joined using a sealer, which can degrade and trigger the formation of mould, a large danger in the Transfer of food.
Peugeot Bipper Refrigeration Van Engineers
Most of the credit for making certain that our Peugeot Bipper freezer vans build procedure runs easily and within time constraints goes to the hard work of our engineers, plus they are always on hand to answer any customer questions. Our engineers even have the skills to make completely custom refrigeration solutions, tailored for virtually any customer requirement in both little and big Peugeot Bipper refrigerated vans.
Van Warranty
All of the equipment that we supply is completely new, even in our used Peugeot Bipper freezer vans. This means that you will be covered with a full 12 month manufacturers guarantee for your peace of mind. We think that GAH and Hubbard are the best producers of refrigeration products, and we have a tendency to use these products in all our little and big Peugeot Bipper Refrigerated vans for sale unless the customer specifies otherwise. It is because we have found their products to be of exceptionally high quality, and their after sales service is also excellent. If any servicing is needed by your Peugeot Bipper freezer van, these companies have engineers situated all over the country. These engineers will go to you, instead than you needing to go to them.
Glacier Vehicles Video