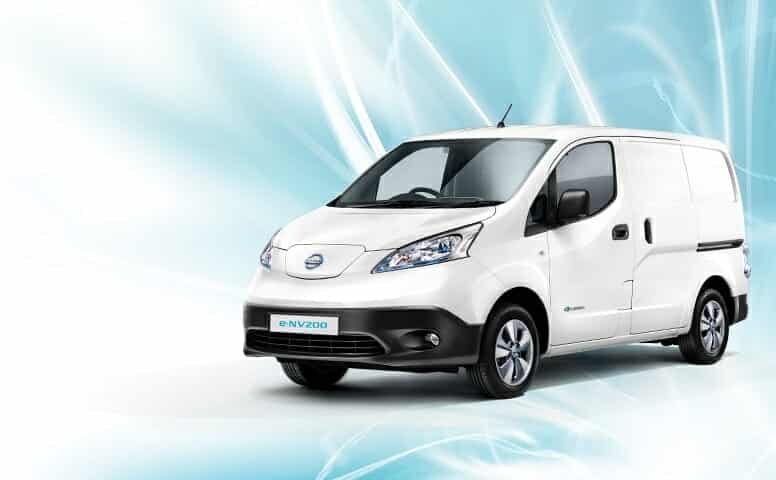 2015 Nissan e-NV200 Refrigerated Van
The new 2015 Nissan e-NV200 refrigerated van, many countries of production known as the Evalia, has hit the market, in a sparkling debut at the Geneva show. Primarily serving as a planned London cab, the refrigerated NV200 vehicle variant shows all the same characteristics, dealing with high intensity narrow areas with ease as well as having excellent handling, which is remarkable seeing as it is also robust and spacious. As an electric model, e-NV200 refrigerated vehicle has exceptional green credentials, producing zero emissions and joining the other Nissan electric refrigerated vehicles like Nissan LEAF, as the absolute undisputed kings of environmentally conscious refrigerated cargo hauling.
Behind the scenes, the e-NV200 refrigerated van contains a 4-kWh lithium-ion battery pack outputting at a masterful 80-kW with a bundle of 6.6-kW. The battery can also be manually recharged with 16-amp single-phase 3.3 kW. But If you were to use a 6.6kW/32-amp supply it will be slightly more convenient, reducing charging time by up to four hours. A massive positive for Nissan electric refrigerated van drivers is that there are now over 1000 public CHAdeMO quick chargers in Europe. To give you some idea of their effectiveness, a CHAdeMO DC 50 kW quick charger will give you 80% from 0 battery life in just under 30 minutes.
Performance
When it comes to the engine, the manufacturers claim that 2015 Nissan e-NV200 refrigerated vehicle will, fully charged, reach over 120 miles. As an electric vehicle, the price of 0 emissions is a top speed of 75 mph (120 km/h), but the environmental benefit as well as compensating for heavy refrigerated cargo-load can easily be seen as worth it. Nissan have also stated that the e-NV200 refrigerated van will have a completely revamped acceleration, dwarfing that of a market standard 1.5-liter diesel-powered van.
Exterior Design
When it comes to the design, Nissan have stuck to a successful formula that they had with the NV200 refrigerated van; Nissan have stated that the amount of change lays around 30%. The signature grille remains the same, but we will see a new coloured front fascia and a central charging port.   We will also be treated to new blue tinted headlamps, as well as a tasteful LED accent lamp. Other cosmetic details include trademark blue badges, an optional two-tone aluminium tint as well as tail lamp lenses.
Interior Design
The central console from the Nissan LEAF is used in the e-NV200 refrigerated van, with added automatic climate control, a push start button and a traditional PRND shifter. The instruments are 100% digital, giving it a unique modern feel, something which keeps the aesthetic pleasant and interesting on long haul drives, the digital coloured central speedometer and power gauge in the centre being the highlights.
As stated previously, according to Nissan, the 2015 Nissan e-NV200 could well be the next London Cab of choice because of its handling, space, and record low emissions, meaning drivers of the e-NV200 refrigerated van variant will be receiving a tried and tested popular driving experience.