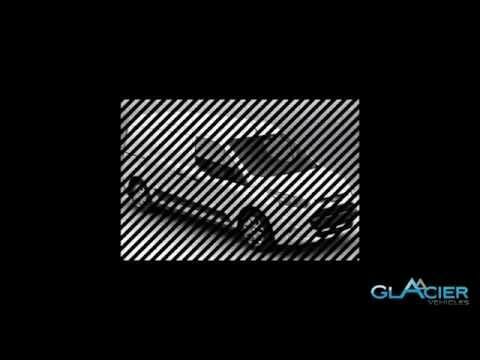 Nissan Kubistar Van Freezer Systems
Keeping your cool isn't just an expression. It's a state of reality when it comes to transporting frozen goods. With the use of the Nissan Kubistar Freezer Van, virtually anything can be kept frozen while in transport. From ice cream to steaks and ice to fish the Kubistar Freezer Van has some state of the art freezer technology that will keep anything ice cold. The van is able to achieve this through its ability to lower its temperature to negative 30c. The van also includes multiple freezer compartments, which can really be beneficial when transporting a number of products that must all be kept at different temperatures. Not only that but the freezer portion of the van can continue to run for up to 48 hours after power is cut from the van. The freezer in the van is able to achieve this by storing up energy while the van is on so that it can act on its own after the power supply is cut off. Since the van must operate with a driver, the van has many amenities in the driver's cabin. This part of the van includes power steering, airbags, air condition, seat heaters, radio, powered windows/mirrors and central locks. The van also includes backup sensors, which help the driver maneuver the cumbersome vehicle with ease.
Freezer/Refrigerated Van Insulation
So what keeps the cold air in the Kubistar Freezer Van from escaping? The secret is a material that is actually quite flimsy yet extremely effective in absorbing cold air. Styrofoam is the secret to keeping the freezer frozen. Although light in weight, Styrofoam's thermal properties are able to keep the temperatures inside the van extremely cold while also stopping any warm air from entering the freezer cabin. The Styrofoam is installed using a wet-lay process, which is coated with a resin. The resin dries to create a coating on top of the insulation that is virtually indestructible. The wet-lay coding process is not only effective but it is also safe for use. Safety is extremely important, especially since the van is often used to transport food.
Nissan Kubistar Freezer Van Engineers
The key to the success of the Kubistar Freezer is in the engineers. The engineers who have worked on the design of the van have spent countless hours testing the system to make sure that it will continue to work. While the design and structure of the Kubistar Freezer is one of the best on the market today, the engineers can also customize the vehicle to fit ones personal or business needs.
Van Warranty
No matter what ones reason for purchasing and using a Nissan Kubistar Freezer Van, it ultimately needs to function properly or else it can cause serious trouble not to mention frustration. Luckily, the van comes with a 12-month warranty regardless of whether the van is purchased new or used. The freezer portion of the van is new and state-of-the art regardless of purchase. If purchased as second-hand the freezer is completely revamped so that it is brand new. Should an issue arise within the first year of purchase, owners of the van should have peace of mind because an engineer will be available to service the van free of charge.
Used Freezer Vans In Stock by Size


Nissan Kubistar Van Refrigeration Systems
There is no shortage of refrigeration systems available to choose from.Depending on the product being transported, the temperature needed can vary from 30C to -30oC. While most Nissan Kubistar freezer vans possess a single compartment that's kept at a single temperature, some big Nissan Kubistar refrigerated vans will have multiple compartments that are each kept at different temperatures for different goods. Some refrigeration vans must work even when the engine is fully switched off.For example, companies who do outside events such as weddings and festivals, may have to maintain their produce refrigerated without the motor running. In such a situation, we shall need a reserve power supply. This means the electricity is drawn from an external power supply, such as a normal single phase or three phase connection, keeping the product perpetually cold throughout the occasion. Our proficient engineers will source equipment from major Nissan Kubistar refrigeration van system manufacturers and match them in a vehicle to meet your unique requirements, regardless of what they are.
Freezer/Refrigerated Van Insulation
Picking the proper type of insulating material is very important too. This will work in tandem with the refrigeration system to maintain a temperature which is perfect for your product. After years of experience, we've decided that the most effective insulation for vehicular use is Styrofoam. The light weight keeps payloads high, and it'sthermal characteristics keep temperatures cold. For this reason we use it in every vehicle we supply.For chilled temperatures ( 5oC to 0oC) 50mm Styrofoam is employed, for medium frozen (0oC to -18oC) 75millimeters Styrofoam is used and for deep-frozen (-18oC to -30oC) 100millimeter Styrofoam is required. Nowadays there are two primary types of 'finish' to the insulation; dryline and wet-lay. In our opinion, wet-lay is the best method, particularly for transporting food. The interior of the compartment is coated with a resin, which dries to create an impregnable coating on top of the insulation.They are award winning engineers in their own right, and we are very lucky to have such expertise in the Glacier Vehicles ranks! If the finish of resin within the Nissan Kubistar refrigeration van is damaged at any point, it can be fixed extremely easily. This is an additional advantage of the wet-lay coating. Dry line coating utilizes inflexible panels that are installed within the Nissan Kubistar refrigeration vans and then lined using a sealant. We've found that this sealant can sometimes harbour mould, an enormous hazard in food transportation and the primary reason we use wet-line coating exclusively.
Nissan Kubistar Refrigeration Van Engineers
They are the key members of the team that we refer any customer questions to, and they're instrumental in ensuring our Nissan Kubistar freezer vans are shipped within our clients time requirements. Our engineers may also be tasked with making bespoke refrigeration systems for client's unique requirements, in both big and small Nissan Kubistar refrigerated vans.
Van Warranty
It does not matter whether you're purchasing one of our new or second-hand Nissan Kubistar freezer vans, all of our conversions use brand-new equipment which comes with a complete 12 month manufacturers warranty. We believe that GAH and Hubbard are the very best manufacturers of refrigeration products, and we tend to use these products in all our little and large Nissan Kubistar refrigerated vans for sale unless the client specifies otherwise. This is because we have discovered their products to be of exceedingly high quality, and their after sales service is also outstanding. If your deep Nissan Kubistar freezer van wants any servicing, these companies have engineers situated all over the country. These engineers will go to you, rather than you having to go to them.
Glacier Vehicles Video