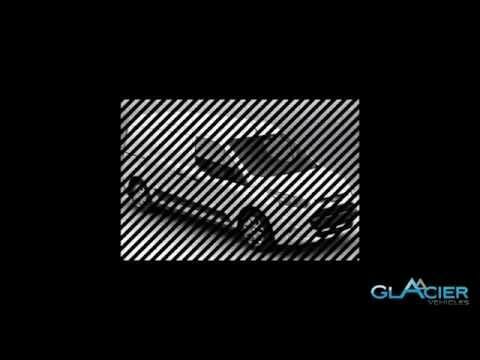 Nissan Interstar Refrigerated Systems
The Nissan Interstar Refrigerated van has a very highly skilled temperature system that can be adjusted depending on one's particular need. The vehicle can be raised to a high of 30c and lowered to as low as negative 30c. The van is really flexible and allows for a variety of products to be transported.The van is especially conducive to transporting products that need to be stored at extremely cold temperatures. The van also is broken up into a number of compartments that all can be adjusted to different temperatures. This is beneficial when transporting a number of different items that must be kept at different temperatures. Another nice benefit of this model of the van is that the refrigeration continues to run even when the van engine is not. It is able to achieve this by using a stand-by power supply. The van comes complete with an anti-lock breaking system (ABS). Drivers will spend most of their time in the front cabin part of the vehicle. This part of the van includes power steering, airbags, air condition, seat heaters, radio, powered windows/mirrors and central locks. The van also includes backup sensors.
Freezer/Refrigerated Van Insulation
In order to keep the refrigerated part of the van as cold as possible, insulation must work to keep the cold in and the heat out. The van has highly thermal Styrofoam, which acts as a very good insulator. The van uses wet-lay in order to make sure the insulation is installed properly. The main benefit to the wet-lay insulation procedure is that it is able to keep the freezer compartment as cold as possible and should it become damaged it is very easily replaceable. The van uses 50mm Styrofoam for cooled compartments and 75millimeters Styrofoam for freezer compartments. Additional extra thick 100millimeter Styrofoam can also be customized for a van for deep freeze compartments.
Nissan Interstar Refrigeration Van Engineers
The engineers who design and build the Nissan Interstar Refrigerated Vehicle make sure that the van is built to be used to transport goods frequently and also allow the vehicle to continue freezing even when the van is not running. The Nissan engineers can also customize a van to fit your needs and make sure to fulfill these demands in an efficient turnaround time.
Van Warranty
The Nissan Interstar Van is backed with a 12-month warranty that is financed by the manufacturer of the vehicle. This warranty is valid regardless of whether the van is new or used. All of the refrigeration equipment in the van is brand new at time of purchase whether the van is a newer or older model. For used vans, the freezing equipment is completely revamped and reinstalled prior to sale. The GAH and Hubbard supplier provides the materials used for the freezer, which is one of the best suppliers for this type of equipment. While the van is built at first-rate quality, should one encounter any issue during the first year, an engineer will be sent to repair your vehicle. If the issue is not fixable, the owner will be eligible for a replacement van.
USED Fridge Vans In Stock by Size


Nissan Interstar Van Refrigeration Systems
Many different varieties of refrigeration systems are commonly used.Depending on the merchandise being transported, the temperature required can vary from 30C to -30oC. While most freezer vans possess a single compartment that is kept at a single temperature, some large Nissan Interstar refrigerated vans will have multiple compartments which are each kept at different temperatures for different merchandise. Sometimes the continuing operation of the refrigeration van will be required even with no engine running at all. One example is businesses that cater outdoor events where regular cold storage is needed. In this type of scenario, we are going to need a reserve power supply. This helps it be possible to operate the Nissan Interstar freezer van system off a typical single phase or three-phase external power source, stopping the product from spoiling. Our proficient engineers will source equipment from major Nissan Interstar refrigeration van system manufacturers and fit them in a vehicle to meet your unique requirements, no matter what they are.
Freezer/Refridgerated Van Insulation
Picking the right kind of insulation is essential too. This will work in tandem together with the refrigeration system to maintain a temperature which is ideal for your merchandise. After years of experience, we have concluded that the best insulating material for vehicular use is Styrofoam. The light weight keeps payloads high, and it's thermal qualities keep temperatures cold. For this reason we use it in every vehicle we supply. The depth of the insulating Styrofoam will change depending on which temperature is needed. We'll usually use 50mm Styrofoam for chilled compartments, 75mm Styrofoam for freezer compartments and an extra thick 100mm Styrofoam insulating material for deep freeze. After the insulating material is installed, a protective 'finish' will be used. This is done in two different ways: wet-lay or dry-line. Over the years, we have discovered that wet-lay is the greatest method, and it's also the one we use exclusively. It utilizes a resin to make sure that the internal freezer compartment is fully sealed for safe transfer of food products.Our engineers are so skilled at creating Nissan Interstar freezer vans that they have even been recognized in several engineering awards, and we feel extremely proud to have them as part of our company. The internal finish that is created by the wet-lay insulation is also very simple to repair in case of damage to the Nissan Interstar freezer van.The primary difficulty with the more modern dry line method of insulation, is that due to this being of a prefab construction, once the roof, flooring and walls have been installed in the back of the panel van, the linking sides of the panels are filled with a sealer which, over time, can perish and have cause for condensation to penetrate the insulating material itself and trigger mould to form, which is never good when carrying food products!
Nissan Interstar Refrigeration Van Engineers
Glacier Vehicles clients frequently have questions concerning the build process, and our engineers are the very best people to turn to for all of the technical details. In addition they work hard to help keep our Nissan Interstar freezer vans build process running smoothly, fulfilling the typically tight time constraints of our valued customers.In addition to the fitting the refrigeration systems, our engineers undertake any and all of the bespoke demands our clients have.
Van Warranty
Every single-product and service we market comes with a full 12 months manufacturers guarantee. That covers both the insulating material and also the actual refrigeration system. Even in our used vehicles, the freezer van conversions are brand new. GAH and Hubbard are our favourite refrigeration equipment manufacturing companies. In our many years of experience we have found that they provide not only the finest products, but likewise the greatest after sales service. Unless you specify otherwise, we'll use their products in both our little and big Nissan Interstar refrigerated vans for sale. These companies have engineers all on the mainland UK, and can come to a convenient place for you personally if the Nissan Interstar refrigeration van has any issues.
Glacier Vehicles Video