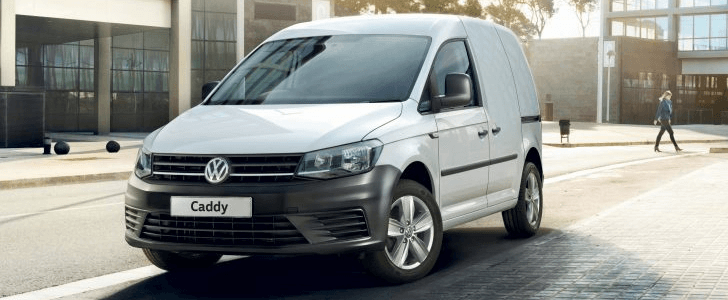 There are many reasons why the Volkswagen Caddy Maxi should be your next choice of freezer van. From the ease of driving to the large cargo space and fuel efficiency, there's no other freezer van that combines affordability with functionality and class to match.
2018 Volkswagen Caddy Maxi Freezer Van: Engine
This feisty freezer van is a lot smaller than the Volkswagen Transporter, but not as big as the regular Caddy. Powering this van is a 1.4 litre turbo petrol engine that produces 92kW power at 220Nm of torque. You may think this small, but it's actually enough to zip the Caddy around the city at reasonable speeds. This van also has a sports mode, though this only serves to increase the rev and burn your fuel faster.
The seven-speed DSG gear does its best to keep the revs at 4500rpm up until 100km/h, which is fairly impressive for a van of its size.
2018 Volkswagen Caddy Maxi Freezer Van: Cargo Area
For a freezer van of this size, the loading space is quite large. For instance, the Caddy has a low load height of 580mm and a cargo volume of 3950 litres.
Loading the caddy freezer van is a simple process; the rear loading doors open up to 90 degrees, which makes loading small and mid-sized cargo a breeze. For larger cargo, the sliding side door can help make manoeuvring easier, as long as there's someone else to work from the back door. The loading area is solid space and comes with three pull straps for securing down the cargo. This is a very nifty addition for when deliveries require speed.
Driving the 2018 Volkswagen Caddy Maxi Freezer Van
Driving the Caddy Maxi freezer van is a pleasant enough experience, as the van comes equipped with a well designed seating system. The seats are extremely comfortable and it will feel like you're actually sitting on a relaxing lounge chair. These ergonomic seats are a distinct advantage, as it will make longer journeys and deliveries that bit easier.
Don't forget the built-in cruise control for drivers who spend time on the motorway. There's also an adaptive cruise control that comes as part of the Driver Assistance system optional add-on.
It's quite possible you'll forget you're even driving a van, as the low centre of gravity and familiar interior will probably feel more car-like.
2018 Volkswagen Caddy Maxi Freezer Van: Cabin
The 2018 Volkswagen Caddy Maxi Freezer van boasts a well appointed cabin; though this features ample hard plastic materials, this is actually beneficial, as they are built to last.
The van's infotainment system features a five inch touchscreen that doesn't include Android Auto or Apple CarPlay, which come as optional add-ons at an extra cost. On top of the dashboard, you'll find the perfect place to keep a portable GPS unit, which will snugly plug into the 12-volt socket close by. You'll also find a single USB connection in the console unit.
2018 Volkswagen Caddy Maxi Freezer Van: Safety Features
This freezer van sports the usual safety features, such as front and side airbags (to protect passengers in the front), a rear camera as an optional add-on, as well as the whole gamut of safety features necessary for a van of this category.
You might not know it to look at it, but the Volkswagen Caddy Maxi freezer van is the perfect workhorse for your refrigerated business. Volkswagen has always been known for quality and there's no doubt that they've brought their many years of experience to bear when building this competent van.
Do you want to try before you buy? Call Glacier Vehicles on 0845 5212036 to make the necessary arrangements.