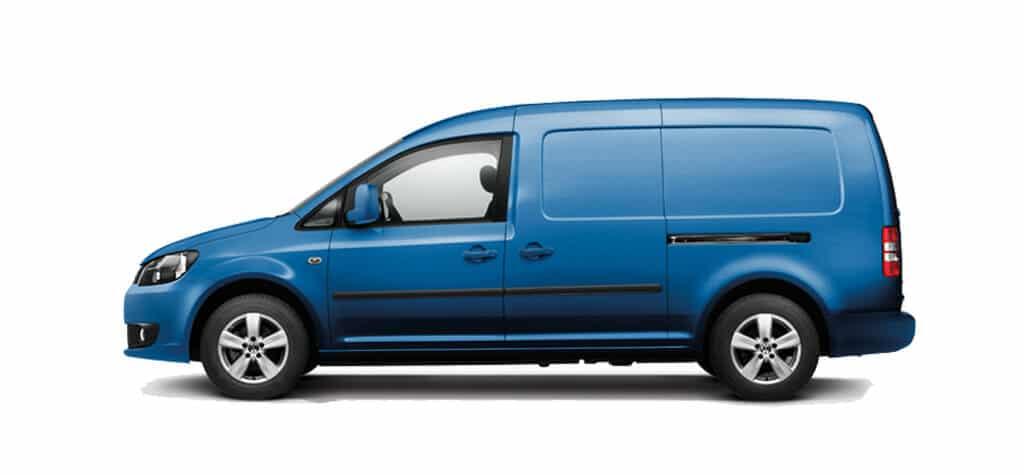 The big refrigerated van arena is congested, but, every now and then, we have new noteworthy additions. The new 2016 Volkswagen Caddy Maxi freezer van is one such impressive freezer van. This is a big sturdy van that offers a pleasurable driving experience.
Engine and Driving Performance
The Caddy Maxi has only diesel powered engines. There are two options: the 103bhp 1.9-litre and the 138bhp 2.0-litre. There is an excellent automatic DSG gearbox, which contributes rather than takes away from performance on the 1.9 litre option.  The 2.0 litre option features a 6-speed manual transmission.  The driving experience on the Caddy Maxi is very comfortable.  Navigation of corners is a breeze and even the 6-feet tall body doesn't cause body sway under full payload. Steering is accurate and impressively light.
Safety & Security
The Caddy Maxi features airbags on the fronts and sides and an alarm with interior two-away protection comes fitted as standard.  The Caddy Maxi scores an impressive four out of five stars in NCAP's crash testing programme making it a very safe and secure addition to your chilled van fleet.
In the Cabin
The Caddy Maxi is very similar to the Touran on the inside, as the cabin is basic. The screens and buttons, as well as the gear levers, are all strategically placed to allow easy control on the go; really driver friendly.  The trim colour in the cabin is dark grey and hard plastic materials are used throughout. There is an open glovebox as standard. The seating in the cabin is optimal, allowing adequate space between driver and passenger and a good view of the road ahead.
Load Space
As you would expect, the Caddy Maxi has enough space to take care of all your storage needs as a business. A number of clever storage units have been used to optimise the large interior, especially in the cabin area.  The boot can hold a massive 3,200 litres allowing ample storage for refrigerated van businesses. This is a logistics vehicle that is designed for serious businesses, with serious transportation needs.
The Caddy Maxi is highly rated here at Glacier vehicles, as it is undoubtedly an efficient and no-frills large van that can stand the rigour of everyday use in the freezer and refrigeration business sector. We particularly like the interesting use of space and the top quality driving experience. Throw in the safety features and our 3 year warranty and there is no reason why the Caddy Maxi Freezer van shouldn't be high on your shortlist of new large freezer vans for 2016.