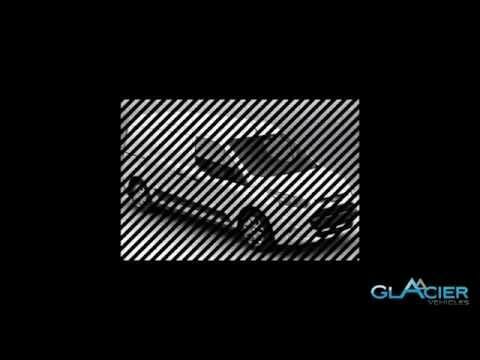 Nissan Interstar Freezer Systems
When one has products that need to be transported long distance but still need to stay frozen, it's necessary to use the services of a freezer van. Once such van is the Nissan Interstar Freezer van. This vehicle is able to keep its freezer compartments cold for extended periods of time. The temperature of the freezer can be set as low as minus 30c. The freezer part of the van is very spacious and even includes separate compartments that can store different products at various temperatures. The van is typically fueled by diesel but it has enough power that it is able to still keep the freezer compartments cold even when the vehicle is not turned on. The van achieves this through an alternative generator that is able to keep the power of the freezer going for hours after the vehicle is turned off. The van also includes an anti-lock breaking system (ABS). Some features of the cabin portion of the vehicle include air condition, heated seats, power steering, airbags and central locks.
Freezer/Refrigerated Van Insulation
The insulation in the freezer part of the van is installed using a wet-lay insulation process. The insulation is very thick in order to make sure that none of the cold air escapes. The wet-lay process works because it utilizes a resin to make sure that the internal freezer compartment is fully sealed, which ensures that no air will escape the freezer. This makes the freezer especially safe for the transfer of food products. The van has highly thermal Styrofoam, which acts as a very good insulator. The van uses 50mm Styrofoam for cooled compartments and 75millimeters Styrofoam for freezer compartments. Additional extra thick 100millimeter Styrofoam can also be customized for a van for deep freeze compartments.
Nissan Interstar Freezer Van Engineers
The engineers are the ones responsible for the amazing technology that the Nissan Interstar Freezer Van houses. The individuals who built and designed the van are so skilled that the final fished van products have even been recognized in several engineering awards. The engineers are constantly testing new ways to develop freezer technology and will even work on a custom van should the driver request. The customized van can be built in a reasonable turnaround time and will be sure to be constructed to one's desired specifications.
Van Warranty
As a way to stand by the product, the Nissan Interstar Freezer Van is backed by a 12-month warranty. The van is very well built and constructed, with GAH and Hubbard serving as the main refrigeration equipment company. GAH and Hubbard provides not only the finest products, but also is known for superior after sales service. While the van is built to last, if there are any specific issues with the van in the first year of ownership, an engineer from the GAH and Hubbard team will be able to make a home visit to address any issue. Should an issue be difficult to resolve, a replacement van will be ordered.
Used Freezer Vans In Stock by Size


Nissan Interstar Van Refrigeration Systems
Many various kinds of refrigeration systems are commonly used. The temperature within the Nissan Interstar refrigerated van can vary dramatically, from highs of 30c down to minus 30c for goods that need extraordinarily cold storage. Although the most frequently encountered arrangement is to have a solitary loading compartment, there are certain situations in which a refrigerated van will have a lot of compartments, each kept at a different temperature. Sometimes it's important for the Nissan Interstar refrigeration van to work even without the engine running. This is most common with refrigerated van that will be used to serve cold food at outdoor events. The sole method to do this is by using a stand-by power supply. These sorts of Nissan Interstar freezer vans will then be connected to a peripheral power supply, typically a general three phase or single-phase source. It's the result of keeping the merchandise stowed inside chilled, even with the engine entirely off. Glacier Vehicles source equipment from all of the most reputable Nissan Interstar refrigeration van equipment companies, and we are pleased to develop a bespoke system for your specific needs.
Freezer/Refridgerated Van Insulation
Insulating material is a very significant component in Nissan Interstar refrigerated vans, and it is this aspect, when combined with the selection of refrigeration system, that'll determine the internal temperature of the vehicle. The combined light weight and highly thermal qualities of Styrofoam make it the best material for refrigerated vehicle insulation, which explains the reason why we at Glacier Vehicles use it exclusively in our refrigerated vehicles. The thickness of the insulating Styrofoam will vary depending on which temperature is needed. We'll generally use 50mm Styrofoam for cooled compartments, 75millimeters Styrofoam for freezer compartments and an extra thick 100millimeter Styrofoam insulation for deep freeze.Nowadays there are two primary types of 'finish' to the insulating material; dryline and wet-lay. Over the years, we have discovered that wet-lay is the best method, and it's also the one we use exclusively. It uses a resin to ensure the internal freezer compartment is totally sealed for safe transport of food products.Our engineers have even won several awards for their skills in creating Nissan Interstar freezer vans, and we feel extremely lucky to have them on board.Another benefit to the wet-lay procedure is that should the resin become damaged through pallet loading etc, it's very easily rectified back to an as new condition. Dry line coating is a newer procedure van industry we prefer to stick to the standard wet-, although it has found some favour in the refrigeration lay This is only because the sealant used to join dry line panels could harbour mould growth, which is a huge problem if you are carrying food.
Nissan Interstar Refrigeration Van Engineers
Our clients often have questions concerning the build process, and our engineers are the very best people to turn to for all of the technical details. In addition they work hard to help keep our Nissan Interstar freezer vans build process running smoothly, fulfilling the normally tight time constraints of our valued customers. Our engineers are also tasked with creating bespoke refrigeration systems for customer's specific requirements, in both large and small Nissan Interstar refrigerated vans. If you would like to learn more about our bespoke service please go to https://www.glaciervehicles.com/bespoke-refrigerated-vans/.
Van Warranty
You will get a 12 month manufacturers guarantee on all of our products, regardless of whether they come in our new or second-hand Nissan Interstar freezer vans. That is because all of the refrigeration equipment and insulating material we supply is brand new. We have discovered that GAH and Hubbard are the greatest refrigeration equipment manufacturers in the world, and until you specify otherwise we shall use their goods in both our small and large Refrigerated vans for sale. This is not just for their exceptional quality, but in addition their high levels of after sales service. If any problems occur with the refrigeration compartment in your Nissan Interstar freezer van, these companies will both send an engineer to your location to repair the issue right away, no matter where you happen to be.
Glacier Vehicles Video