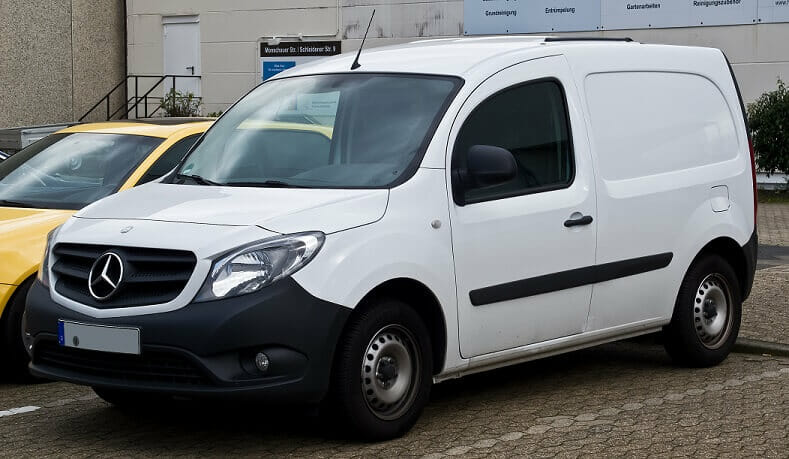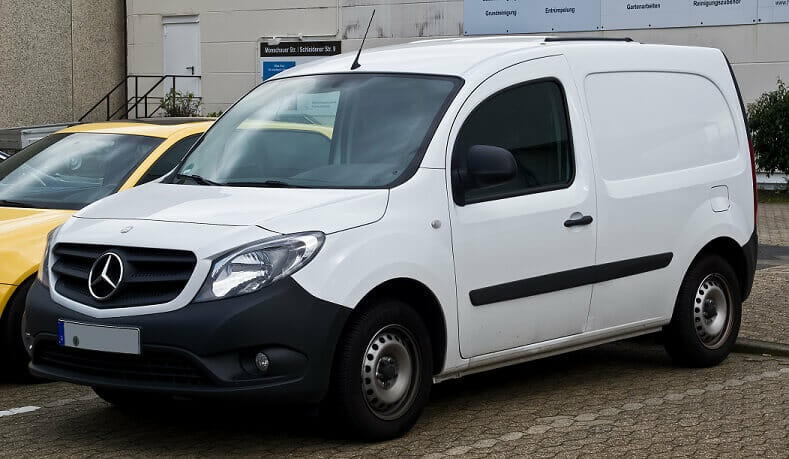 Mercedes Refrigerated Vans
You don't really have to question whether any vehicle with the Mercedes label is going to deliver. It is by far the most popular car brand in the world, as well as the most discussed in the digital media. What is perhaps less well known, however, is that the brand is also a leader in transporting refrigerated goods, with the recent launch Mercedes-Benz Citan one of the leaders in the field with its combination of fuel efficiency, practicality and driver comfort – even sexy, full throttle comfort.
What makes the Citan a market leader is the low weight of its fitments and refrigeration unit, ideal for meat product suppliers, party services and catering businesses, hotels and restaurants and other sectors where temperature-controlled transport is a must but speed of delivery is also crucial. It also fits easily into garages and narrow entrances and this ease of handling makes it extremely popular with drivers.
Mercedes are the First Choice for Many
The Montgomery Transport Group has been one of Europe's leading suppliers of logistical services since 1970, and its refrigeration unit was highly impressed with tests on the Citan, so much that it recently invested in 18 Long-bodied Citan 109 CDIs, along with a Vito 113 CDI Extra-Long and a Sprinter 313 CDI Medium. Now, all but a handful of the company's 85 vehicles shine with Mercedes-Benz three-point stars.
Montgomery mostly allocates these vans to mobile engineers and technicians, who install and maintain storage and display units, including large fridges and freezers, at some of the UK's biggest and best-known supermarkets. According to a company spokesperson, "Mercedes-Benz has always been our first choice as its vans are solid and dependable, well-liked by our engineers, and economical to operate. We've also been very well looked after by the dealer over the years".
The new Citan is a range-topping, high specification Sport model with a leather-trimmed steering wheel, daytime driving lights, 16in multispoke light alloy wheels and chrome bling on front grille, sidebars and tailgate trim. It also comes in a wide range of flashy metallic paints, complete with colour-coded door mirrors, bumpers, and tail-light surrounds.
Montgomery blesses the introduction of this van, meaning it can now source its vehicles from a single supplier in which it has complete trust.
Speed & Bling, the least you can expect from Mercedes Refrigerated Vans
Reviews are also hot for the new Mercedes Vito Freezer Van, which comes with all models and engine sizes. Generally powered by a 2.1-litre diesel engine at 95hp/250Nm, 136hp/310Nm or 163hp/360Nm, you can also opt for a potent 3.0-litre V6 diesel, which generates a robust 224hp and peak torque of 440Nm. Offering an extremely comfortable ride, reviewers agree it offers road-blistering performance living well up to the brand's reputation.
Likewise reviewers agree the Sprinter lives up to its name and is one of the fastest vehicles on the motorway. "Something strange seems to happen to almost everybody who gets behind the wheel," said one. "They've just got to put their foot down".
On the highway, the Sprinter boasts highly responsive steering, sharp handling and a compliant ride, with more powerful models also offer superb performance, making it perfectly possible for the driver to sit comfortably at maximum legal motorway speed for hours at a time.
"Exemplary" is the word most associated with the vehicle, with one reviewer saying it felt like it had been carefully sculpted out of a solid block of metal. The important thing here is that Mercedes refrigerated vans both deliver on time and make the driver feel like a champ. What more could a company want?