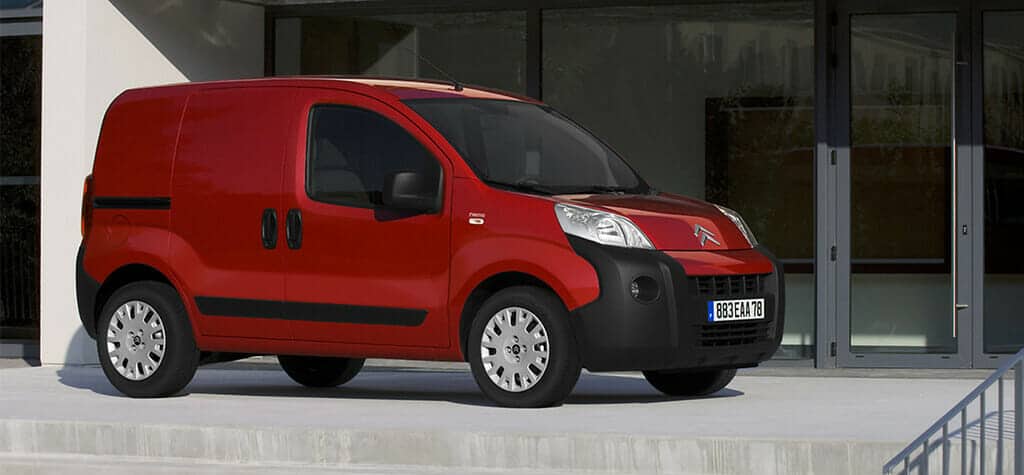 If your business is in need of a medium sized freezer van that drives like a comfortable car, then look no further than the Citroen Nemo. Citroen has been known to manufacture many impressive vehicles and you are guaranteed that the 2017/2018 model of their Nemo freezer van is no different, and here's why-
The Engine and Fuel Economy of the Citroen Nemo 2017/2018 model
The Citroen Nemo runs on diesel and has at its core a Fiat 1,248cc 74bhp MultiJet diesel engine powering it. It's possible to drive this vehicle and enjoy a fuel economy of between 50-60mpg. If you are not looking to spend a lot on a freezer van that will deliver competently, the Citroen Nemo is a fair priced option that offers good value for its compact size.
Load Area
As earlier pointed out, the Citroen Nemo 2017/2018 model is a compact vehicle. It does not come with options concerning a larger or smaller wheelbase because the Nemo comes in just one size of wheelbase and body height.
The load space has a regular shape but the arches for the rear wheel slightly narrow the loading space's width. But even at that, the 2017/2016 Nemo still offers more loading space than the Benz's Citan Compact. If you opt for the Nemo, you will have access to 2.5 cubic metres of load volume. The rear doors are designed to open 180-degrees and give full access to the van's available load space.
Cabin Comfort
There are available three Nemo trim levels – the X, the LX, and the Enterprise. X which is the entry level provides Electronic Stability Control, ABS, a CD player, and driver airbag. The LX on the other hand offers seat height adjustment, remote locking, and electric windows in addition to the other comforts found in the X model. The top of the line Enterprise in addition to all the other aforementioned accessories offers parking sensors, air-conditioning, and a better stereo that has Bluetooth connectivity. Naturally, we'd recommend the Enterprise because it provides the most comfort, but the LX is also a good option for a busy freezer van.
Safety Features
With the mid-range LX model, you will have access to remote central locking that comes with deadlocks. The vehicle also comes with a transponder/immobiliser to protect against theft.
The Driving Experience
Tall drivers might have some complaints driving the 2017/2018 Nemo but that's to be expected when driving any small vehicle. All in all, the Nemo drives very well as a freezer van. The power steering makes general handling and turning tight corners easy. Also, the size of the vehicle allows a driver access to areas a larger freezer van wouldn't dare.
The 2017/2018 Citroen Nemo is a good choice for a freezer van if you are looking for a vehicle that makes little noise, has good fuel economy, and manoeuvrability. But the best way to know if it's the ideal van for your business is to test drive one. Arrange for an informative test drive by calling Glacier Vehicles on 08455212036 today.