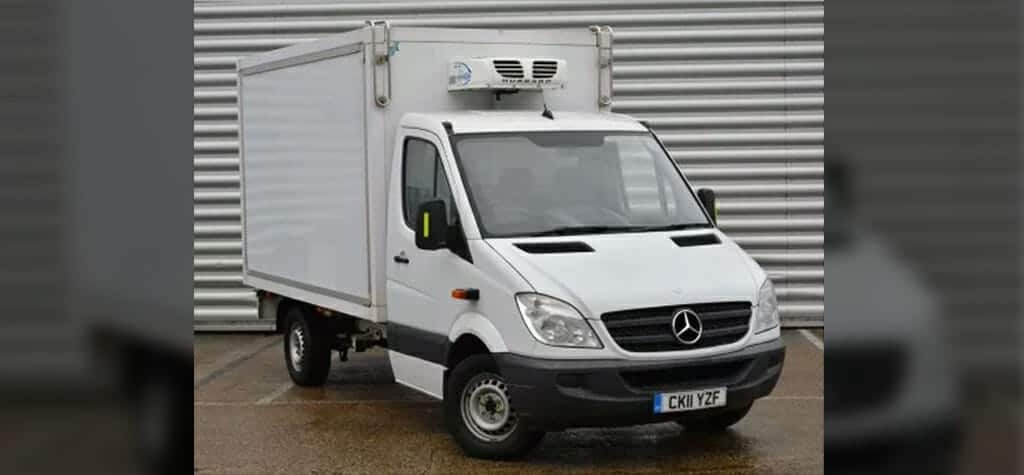 In the worlds of refrigerated vans, and those of the companies and industries that use them, there are few more distinctive shapes and styles than that of the freezer box van; named so for obvious reasons.
Typically, these vans tend to accommodate the delivery of produce and foodstuffs, which make them very valuable and popular commercial vehicles but, and most importantly, also difficult to get right in terms of the balance.
Many facets of the refrigerated van and delivery industry rely wholeheartedly on these types of vans making the cut, which is why we're choosing the 2016 Mercedes Freezer/Fridge Box Van variety for our review and analysis.
Down to it, then.
Is it a Worthwhile Investment?
 Often when we review the different Refrigerated vans on the market, particularly when we're dealing with Mercedes models, we tend to analyse and critique the aesthetics of the vehicle, before moving on to the technical specs.  However, given that the standard box van doesn't have much in the way of room for visual improvement, regardless of the manufacturer or the model, we'll skip that step and move straight into the meat.
Rest assured, though, that the simple cubed design of the 2016 Mercedes Freezer Box Van is highly efficient, with appropriate dimensions for the chassis size and volume capacity.
Owing to the design of the freezer box style, this refrigerated van comes with pallet and leaf rear doors, for maximum flexibility when it comes to loading up the 12ft high refrigerated storage area – this type of loading is fairly standard for other freezer box vans on the marketplace; there are few customisations in this regard due to the size, shape and dynamic of this type of freezer van.
The 2011 Mercedes Box van comes equipped with GAH A300F refrigeration system, one that we've seen used in many previous Mercedes models, particularly the smaller Vito range, to great success and with widespread popularity amongst the frozen delivery industry over the last few years, and of course this system is accompanied by the stock standard Mercedes GRP insulation.
All of this plays to the vehicle's strengths, marking it as a top contender amongst the varied box freezer vans available today – that said, there are some manufacture's limits on this particular model.
For example, the 2016 box van predominantly comes in an automatic gear shift, without the diversity of automatics and manual to choose from. This is a minor niggle, though, given that an automatic takes less effort and maintenance to drive; but does strike at diversity and choice for those looking to invest.
Otherwise, the 2016 Mercedes Freezer/Fridge Box Van is ideal for any midsize and upwards delivery business looking to invest in an affordable, economic vehicle for city delivery of produce.
We think it's important to review new Refrigerated vans as you build your business, and expand your fleet. We will be regularly reviewing vans in 2016, so come back often and find out what we are saying.