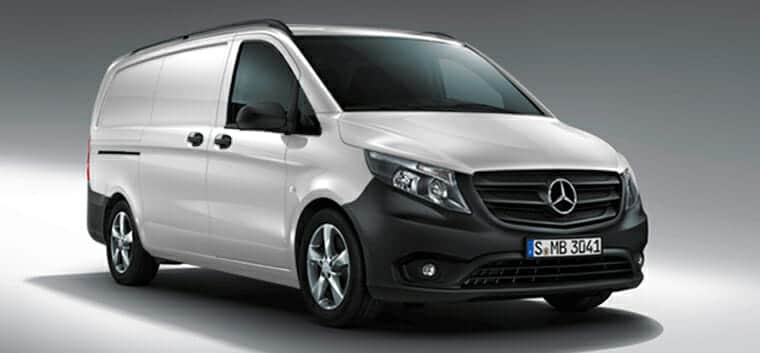 When it comes to the whole Mercedes freezer van family, the Vito range seems to have adopted an identity of being the weaker of the bunch, due to its tighter size and smaller volume of storage – although a fair critique at a glance, it's worth remembering that smaller nimble vehicles are just as important to the freezer van delivery industry as the larger refrigerated vans on offer.
Just as important to keep in mind, though, is that there's a reason we still see these models on our roads in 2016; because they do the job they are built to do very well.
It's not always about size; many current companies are making their name through repeat business with smaller, local companies rather than solely relying upon the larger deliveries to supermarket chains and industry giants.
The freezer van marketplace needs the little guys, too, so let's take a look at this particular little guy and see if he's the one for you.
The Speeds and Feeds
Unlike some of the more prominent Mercedes freezer vans (the Sprinter series, for example), the Vito range tends to be manual rather than automatic, which shouldn't make a huge dent in any UK delivery service to begin with, but  does, potentially, limit the pool of drivers that this particular model presents itself to.
Before we get to the technicalities, we feel like it's worth giving a thumbs up to the design and exterior of the Vito range, which manages to make something fairly attractive out a utilitarian type of vehicle; something that many manufacturers have been trying to do for years.
In terms of the actual refrigeration technology of this van, you're again looking at stepping away from the Sprinter series with a GAH Lance L200F refrigeration system, but with the same standard Mercedes GRP insulation within. Naturally, different systems aside, this freezer technology more than meets the demand of a small to mid-weight delivery company's requirements.
Obviously, due to its smaller chassis size (on average) to many industry standard freezer vans, the Vito 109CDI is absolutely ideal for inner-city driving, or navigating smaller roadways that might be troublesome for larger vehicles looking to make the same deliveries – a smaller wheel arch equals tighter turning circle and ease of access with any and all deliveries of a lightweight range.
The Vito comes with a double sliding door for loading up produce and products, as well as a standard rear van hydraulic door, too. Although this may seem like a step down from some of the other advanced loading access of bigger models of Mercedes freezer van, it's pertinent to remember that this particular model will only be hitting the roads for a very specific category of delivery.
With intuitive and comfortable interiors for all levels of driver, and a surprisingly speedy engine under the hood, few freezer delivery companies could do better than the Vito 109CDI for their lightweight, or smaller, deliveries.
This model could even be a fantastic addition as part of fleet of larger vehicles, too, giving your company the diversity and flexibility that any modern day refrigerated van delivery corporation needs to survive.If you are sustaining on older models in your fleet there's no getting away from the fact that we're into 2016 now, meaning it's time to start reviewing some of the newer refrigerated vehicles to hit our motorways.