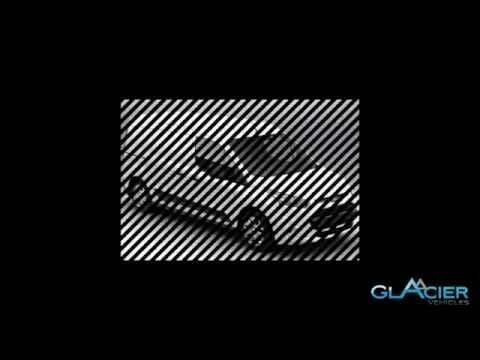 Ford's new Transit Connect is just a few months old, but already it has quite the reputation. Initial reception has been so positive that the Transit Connect has been awarded the Van of the Year award for 2014. To scoop this coveted award is a major achievement, and is a reflection of the high quality of the Transit Connect. It is the ideal candidate for use as a small freezer van.
The Connect is available in three different trim levels, Base, Trend and Limited. Also available is the Econetic model, which offers many fuel saving innovations. Each trim level offers a different selection of equipment and accessories, although the standard specification is reasonably generous. As well as all of the features that you'd expect from a brand new small freezer van, like electric windows and power central locking, there are also some incredible extras thrown in as standard, such as a DAB radio with USB and Bluetooth connection and ESC.
Prospective Connect owners can choose between two lengths, a short wheelbase and a long wheelbase. The short wheelbase variant can pack away 2.9 cubic meters of frozen goods, while the lengthier wheelbase has an impressive 3.6 cubic meter load bay, which is fairly cavernous for a freezer van of this size. As with most commercial vehicles of this size, the load height is fairly low, making the Connect extremely easy to load and unload. Frozen goods vehicle drivers will know how important it is to have an additional door, and gratifyingly this is included in the Connect's standard specification. On the longer wheelbase, this nearside sliding door is so wide that it can be loaded with a standard size pallet.
Underneath the hood there are also numerous options for drivers. If you opt for the 1.6 liter Duratorq TDCi engine you can choose between 75, 95 and 115bhp power outputs. If you want to achieve the Connect's maximum payload weight of 1003kgs you'll need to opt for the 115bhp engine, but drivers of smaller engines can carry frozen payloads upwards of 625kgs. Ford also offers a 1.0 liter 100bhp Ecoboost petrol engine. Diesel engines tend to suffer problems if they don't have the occasional long journey, so the petrol option is included for urban operators who never travel too far afield.
Fuel economy is one area where the Transit Connect really excels, and is no doubt one of the chief reasons that it has garnered such acclaim. The Econetic model is fitted with numerous clever fuel saving innovations that push fuel economy up to a staggering 70.6 mpg. This makes the Econetic model of the Connect one of the very best choices for frugal business owners.  The other models of the Connect still achieve an impressive 61.6 mpg, which is just as good if not better than any other freezer van in this class.
The widespread praise for the Transit Connect is definitely well deserved. It's one of the best available choices if you are looking for a small freezer van.
New Ford Vehicles
Used Freezer Vans In Stock by Size
Ford Transit Connect Van Refrigeration Systems
There are numerous different varieties of refrigeration systems being made. Temperatures inside the refrigerated van change radically, from an average 30c for goods which should be kept room temperature in the height of summer, to arctic conditions of minus 30c for exceptionally volatile products that need really cold temperatures. While most Ford Transit Connect freezer vans possess a single compartment that is kept at a single temperature, some big refrigerated vans will have several compartments which are each kept at different temperatures for different products. Some Ford Transit Connect  refrigeration vans must operate even when the motor is completely switched off. One common use for this type of Ford Transit Connect refrigerated van is al fresco serving of chilled food at weddings, festivals and also other outdoor occasions. In this type of scenario, we will require a reserve power supply. This helps it be possible to operate the Ford Transit Connect refrigeration van system off a normal single phase or three-phase external power source, preventing the product from spoiling.Glacier Vehicles work with all the leading refrigeration manufacturers and can provide and fit the required fridge / freezer equipment to cover any bespoke requirement our customers have.
Freezer/Refrigerated Van Insulation
The form of insulation used will have just as big an impact on the internal temperature of the Ford Transit Connect freezer van as the refrigeration system. We use Styrofoam insulation exclusively, as we believe its blend of light weight and thermal insulation properties make it the best material to insulate a vehicle. We'll use differing thicknesses of Styrofoam with regards to the level of chilling required. These range from 50mm Styrofoam for our chiller compartments to ultra-thick 100millimeters Styrofoam for compartments that are designed to maintain deep freeze temperatures. Two different types of 'finish' are used to coat the insulation after installation. These are referred to as dryline and wet-lay. We believe that wet-lay is undoubtedly the superior method, as after the wet resin is installed and fully dries, it generates a hermetically sealed environment for food products to be transported in. For this reason it is the only process we use.They are award winning engineers in their own right, and we are very lucky to have such expertise in the Glacier Vehicles ranks! Another advantage to the wet-lay process is that should the resin become broken by way of pallet loading etc, it is very easily rectified back to an as new condition. The chief issue with the more recent dry-line method of insulation, is that due to this being of a pre fab construction, after the roof, flooring and walls have been installed in the rear of the panel van, the joining sides of the panels are filled with a sealer which, over time, can perish and have cause for condensation to penetrate the insulating material itself and trigger mould to form, which is never good when carrying food products!
Ford Transit Connect Refrigeration Van Engineers
Our customers often have questions concerning the build process, and our engineers are the best people to turn to for all of the technical details. They also work hard to keep our Ford Transit Connect freezer vans build process running smoothly, meeting the usually tight time constraints of our valued customers. Our engineers can also be tasked with making bespoke refrigeration systems for customer's unique requirements, in both small and large Ford Transit Connect refrigerated vans.
Van Warranty
Whether you are purchasing a new or late, low mileage used vehicle, the conversions (both insulation and refrigeration system) are brand new and given the full 12 month Manufacturers Guarantee. We have found that GAH and Hubbard are the top refrigeration equipment manufacturing companies in the world, and we shall use their products in both our little and big Ford Transit Connect refrigerated vans for sale unless you specify otherwise. This is not just because of their excellent quality, but in addition their high levels of after sales service. If your Ford Transit Connect freezer van desires any servicing, these companies have engineers situated all over the country. These engineers will go to you, rather than you needing to go to them.
Glacier Vehicles Video