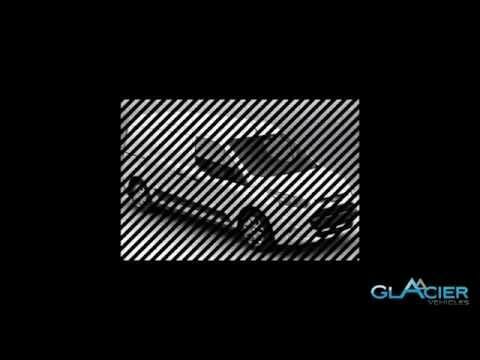 The Peugeot Partner is a fairly new small van from Peugeot, but already it is being regularly employed in use as a freezer van. The small size of the Partner and its respectable carrying capacity makes it ideal for use for larger scale urban delivery runs, but it's also versatile enough to be used on longer motorway journeys.
There are two main versions of the Partner available: a shorter version and a longer version. Unusually, these are built on the same wheelbase, which gives the longer version a tail that juts out at the back. Although this makes for a reasonably unique appearance, especially for a van of this size, it doesn't have any negative repercussions when it comes to either loading or drivability. The suspension is smooth on the Partner no matter the situation, even when the freezer van is being driven fully loaded with the weight distributed unevenly towards the rear.
The load volumes are reasonably respectable. You'll be able to fit 3.3 cubic meters of frozen goods into the back of the smaller Partner with ease, while you can stuff 4.1 cubic meters into the longer model. The engines can also cope with fairly heavy payloads. The most powerful variant of the Partner can haul a mighty 850kgs of frozen goods, while the smallest version can still deal with a payload of 625kgs.
No matter which size Partner freezer van you choose, you'll find a 1.6 litre HDi engine underneath the hood. However, this engine is available in two different power levels: a 75bhp power output and a 90bhp power output.
In all of the latest models across Peugeot's range of commercial vehicles, the engines have been tweaked and improved for maximum efficiency. The Partner is no different. It achieves a highly impressive 62.8mpg. This is partly due to the fact that the engine is fitted with what Peugeot calls "e-HDi micro hybrid technology". This doesn't mean that the Partner is a hybrid vehicle, it's just the name for Peugeot's fuel saving technical improvements in the engine. The most influential element of this "micro hybrid technology" is the stop-start technology, the system that allows the Partner's engine to halt in traffic or at traffic lights, and then spring instantly into action as soon as you need to get moving again. This saves a huge amount of fuel in the urban environment, and also assists with CO2 emissions. In addition to the stop-start technology, there are also a few other tweaks that help to achieve that remarkable fuel consumption figure on this freezer van.
The Partner comes with a reasonable set of kit on the standard specification. There is an ABS system, a useful transponder immobilizer, and a central locking system on the safety and security side. Inside the driver's cab you'll find a multi function on board trip computer and a fantastic RDS stereo radio/CD player with MP3 compatibility. There are also electric windows.
Overall, the Partner makes for an excellent small freezer van, whether you're looking to deliver frozen goods in an urban setting or on longer journeys.
New Peugeot Vehicles
Used Freezer Vans In Stock by Size
Peugeot Partner Van Refrigeration Systems
A wide variety of different refrigeration systems are available. Temperatures in the Peugeot Partner refrigerated van change dramatically, from a moderate 30c for merchandise that need to be kept room temperature in the height of summer, to arctic conditions of minus 30c for exceptionally volatile products which need really cold temperatures. Although the most common arrangement is to have a single loading compartment, there are particular situations in which a Peugeot Partner refrigerated van will have a lot of compartments, each kept at a distinct temperature.Another consideration is if the refrigeration system will be required to work independently of the engine. This is most common with refrigerated van that will be used to serve cold food at outdoor events.In this scenario, a stand-by facility will be necessary. These types of freezer vans will then be linked to an external power supply, typically a normal three phase or single-phase source. This has the result of keeping the merchandises stored inside chilled, even with the engine entirely off. Our associations with leading refrigeration van equipment manufacturers means that we are able to create amazing value bespoke solutions, regardless of your prerequisites.
Freezer/Refrigerated Van Insulation
Insulant is an unbelievably important component in Peugeot Partner refrigerated vans, and it is this aspect, when along with the selection of refrigeration system, that'll determine the interior temperature of the vehicle. We at Glacier Vehicles think there is no better choice for insulation material than Styrofoam. It is not only exceptionally light, which means you can carry a heavier load, in addition, it has incredible thermal insulation properties. We use it in every vehicle we supply. The depth of the Styrofoam is the thing that determines the amount of insulating material. For chilled compartments we use 50mm Styrofoam, for frozen compartments we'll use 75mm and we reserve the usage of 100mm Styrofoam for deep freezer compartments that can keep a temperature as low as minus 30c. After the insulation is installed, a protecting 'finish' will be used. This is done in two ways: wet-lay or dry-line. We feel that wet-lay is the only one we use, and this is the most effective method. A resin is applied to the inside of the compartment and left to dry, producing a fully sealed washable coating around the insulation.We value our engineers enormously, and so does the wider engineering community. That is why they have won several awards for their work on Peugeot Partner freezer vans. An added advantage to using wet-lay insulation is that it's extremely easy to repair if any damage happens to the inside of the refrigeration van. Dryline is a more innovative method for creating Peugeot Partner freezer vans, but we feel it isn't an improvement to the conventional wet-lay coating. It consists of multiple panels that are joined with a sealant, which can degrade and trigger the development of mould, a big danger in the Transport of food.
Peugeot Partner Refrigeration Van Engineers
Most of the credit for making certain that our Peugeot Partner freezer vans build procedure runs easily and within time constraints goes to the hard work of our engineers, plus they are constantly on hand to answer any client questions. Our engineers can also be tasked with creating bespoke refrigeration systems for client's unique requirements, in both small and big Peugeot Partner refrigerated vans.
Van Warranty
Every single-product and service we market comes with a complete 12 months manufacturers warranty. That covers the insulation and the actual refrigeration system. Even in our used vehicles, the conversions are brand new.Unless otherwise specified by the customer, we fit GAH and Hubbard refrigeration equipment as these companies products are of excellent quality, and their after sales care is always to match. They have engineers positioned throughout great BRITAIN mainland and go to the customer's workplace (or wherever the van may be if out on deliveries) for any servicing / guarantee requirements.
Glacier Vehicles Video