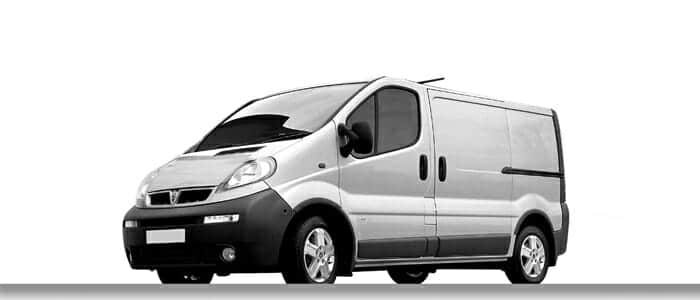 Vauxhall Vivaro Van Freezer Systems
For those who spend time traveling and transporting goods that must stay cold, it's important to have a reliable freezer van to ensure that the goods will not wither away. With the Vauxhall Vivaro Freezer Van one is able to drive smoothly anywhere while having peace of mind that the goods in the freezer will stay cold and orderly. The freezer in the van is able to be set as low as minus 30c and can also be set as high as 30c. The flexibility of the thermostat allows for a number of different goods to be transported in the freezer. To that point, the van is also filled with a number of compartments all of which can be set at unique temperatures. This is a perfect feature for one who has numerous goods all with different temp requirements. The van is also a must-have because it is able to continue to operate the freezer even way after the motor of the van is turned off. The van is able to achieve this because it stores energy so that it does not have to depend on a motor for power. The freezer will remain powered for up to 48 hours after the engine has been turned off. Now that's pretty impressive! This technology ensures that the goods in the freezer will not go to waste even when the van is not in function.
Freezer/Refrigerated Van Insulation
In order to keep the refrigerated part of the van as icy as possible, insulation must work to keep the cold in and the heat out. What keeps the cold inside the freezer is the highly thermal Styrofoam, which acts as a very good insulator. The van uses wet-lay in order to make sure the insulation is installed properly. The main benefit to the wet-lay insulation procedure is that it is able to keep the freezer compartment as cold as possible and should it become damaged it is very easily replaceable. The van uses 50mm Styrofoam for cooled compartments and 75millimeters Styrofoam for freezer compartments. Additional extra thick 100millimeter Styrofoam can also be customized for a van for deep freeze compartments.
Vauxhall Vivaro Freezer Van Engineers
No matter the product or service, it is only as good as its creators and inventors. Luckily, the engineers behind the Vivaro are some of the best in the automotive-refrigeration industry. Those who designed and constructed this van stand behind the product and have put in hundreds of hours to ensure that everything works properly. The van has been tested again and again. It is proven to be able to transport goods for hundreds of thousands of miles all while keeping everything fresh and in order. While the overall design and functionality of the Vauxhall Vivaro Freezer Van is top notch, customization of the van is also possible.
Van Warranty
As stated earlier, the engineers of the Vivaro Van are very confident in the product. The team is so poised that it comes with a 12 month guaranteed warranty. This means that full-service is available on the van free of charge should any issue arise within the first year. While issue with the vehicle during the first year is highly unlikely, it is nice to have peace of mind that a fix is only a call away.
New Vauxhall Vehicles
Used Freezer Vans In Stock by Size


Vauxhall Vivaro Van Refrigeration Systems
There are an array of refrigeration systems available on the market nowadays. Some merchandise only need to be kept under 30c, whereas other goods must be transported inside a Vauxhall Vivaro freezer van with temperatures as low as -30c. Although the most common arrangement is to have a solitary loading compartment, there are specific scenarios where a Vauxhall Vivaro refrigerated van will have several compartments, each kept at a distinct temperature. Sometimes the ongoing operation of the Vauxhall Vivaro refrigeration van will be needed even with no engine running at all.For example, companies who do outside occasions such as weddings and festivals, may have to keep their produce refrigerated without the motor running. When this is needed, we will need to use a backup power system. The auxiliary power supply will usually be an outside source, most commonly three phase or single-phase. This keeps the merchandise cold, even when the motor isn't running. Our associations with major Vauxhall Vivaro refrigeration van equipment manufacturers means that we can create excellent value bespoke solutions, regardless of your prerequisites.
Freezer/Refridgerated Van Insulation
The form of insulation used will have just as big an impact on the interior temperature of the Vauxhall Vivaro freezer van as the refrigeration system. After years of experience, we have decided that the best insulation for vehicular use is Styrofoam. The lightweight keeps payloads high, and it's thermal characteristics keep temperatures cold. For this reason we use it in every vehicle we supply. A different depth of Styrofoam will be utilized for various levels of insulation, with comparatively thin Styrofoam (50mm) employed in chilled compartments, moving to 100mm thick Styrofoam for deep freeze compartments. There are two different choices to 'finish' the insulation: wet-lay and dry-line. We believe that wet-lay is the best method, which is the sole one we use. A resin is applied to the inside of the compartment and left to dry, producing a totally sealed washable coating on the insulation.They are award winning engineers in their own right, and we are very lucky to have such expertise in the Glacier Vehicles ranks! Another advantage to the wet-lay process is that should the resin become damaged through pallet loading etc, it is very easily rectified back to an as new condition. Dryline coating a more recent procedure van sector we choose to stick to the standard wet-, although it has found some favour in the refrigeration lay This is because the sealer used to connect dry line panels could harbour mould growth, which is a tremendous issue if you are carrying food.
Vauxhall Vivaro Refrigeration Van Engineers
Our clients frequently have questions concerning the build process, and our engineers are the best people to turn to for all of the technical details. In addition they work hard to keep our Vauxhall Vivaro freezer vans build process running smoothly, fulfilling the often tight time constraints of our valued customers. Our engineers likewise have the skills to make totally custom refrigeration solutions (learn more about our bespoke services), tailored for nearly every customer requirement in both little and large Vauxhall Vivaro refrigerated vans.
Van Warranty
Whether you are investing in a new or late, low mileage used vehicle, the conversions (both insulation and refrigeration system) are brand-new and supplied with the full 12 month Manufacturers Guarantee. Unless otherwise specified by the client, we fit GAH and Hubbard refrigeration equipment as these companies products are of amazing quality, and their after-sales care is to match. If any problems occur with the refrigeration compartment in your Vauxhall Vivaro freezer van, these companies will both send an engineer to your location to fix the problem right away, no matter where you happen to be.
Glacier Vehicles Video