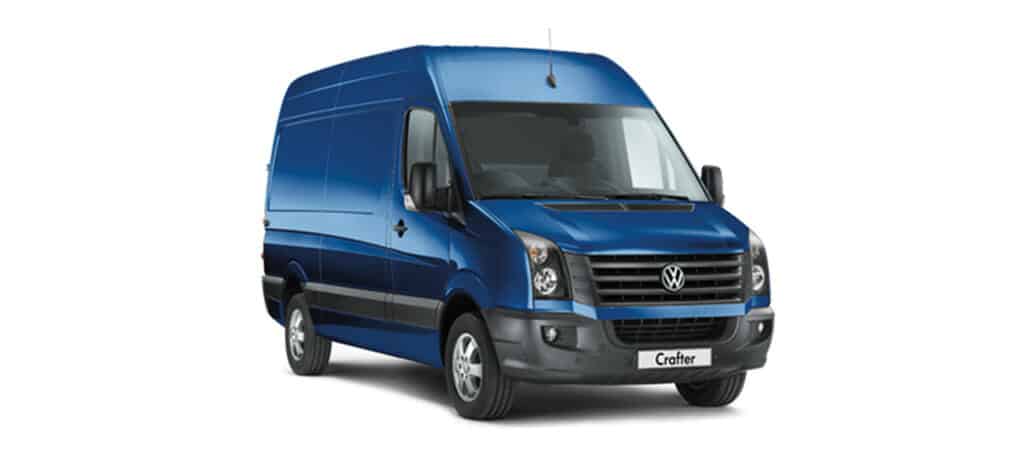 The Volkswagen Crafter is a refrigerated van that offers a broad choice of body volumes and very reasonable fuel consumption. The van's older instalments are permanent fixtures in the fleets of many refrigerated van businesses, and, here at Glacier Vehicles, we expect the new models to tow the same path.
The 2016 VW Crafter is very similar to the Sprinter, thanks to the joint development deal from when the products were launched originally.
The Engine
The engine on the Volkswagen Crafter is the highly impressive 2.0-litre four-cylinder TDI diesel. The engine comes in 109hp, 136hp, 143hp and 163hp versions. All versions are environmental friendly. The 163bhp versions comes with twin turbochargers and it is designated BiTDI. The six speed manual gearbox powers the rear wheels on all models of the Volkswagen Crafter.
refrigerated van drivers that have to race through several points of delivery each day will appreciate the Bluemotion technology on the Volkswagen Crafter. The technology features an automatic Stop/Start system, cruise control and battery regeneration. All of these ensure increased efficiency in day to day activities.
The Cab and Payload
Apart from the engine, some changes have been made to the Crafter's cabin in this new version and the payload has been increased as well. The Crafter grosses between 3.0t to 5.0t and the load space on offer varies from 7.5m³ to 17.0m³.  Gross payload capacities vary between 1,044kg and 2,693kg and you can choose from the short, medium or long wheel base variants.
The cabin has a classic feel and could do with some modern features like Bluetooth and USB functionality out of the box but it is still good and highly functional. The driver's view of the road from the cabin is impressive. For a van that is going to be running multiple routes and doing a hard day's graft this is important. It is a comfortable vehicle in no small part due to the great visibility it offers.
Handling
The Volkswagen Crafter is well put together, so it doesn't come as a surprise that it is quiet, fuel efficient and livelier on the highway than its past predecessor.  This is the last instalment of the Crafter from Volkswagen as future releases will be from Mercedes Benz. and what a way to sign out!
For new purchases, there is a three-year unlimited mileage warranty as standard, which should be a welcome addition for any refrigerated van business.
Here at Glacier Vehicles, we are not impressed by the lack of an automatic transmission option and suspect some of our refrigerated van customers may pass up on the Volkswagen Crafter as a result of this. However, the Volkswagen Crafter is a trusty servant that will serve your business purpose with minimal fuss. It is a great addition to any fleet and comes in enough variants to make it possible to build a fleet out of this one model.