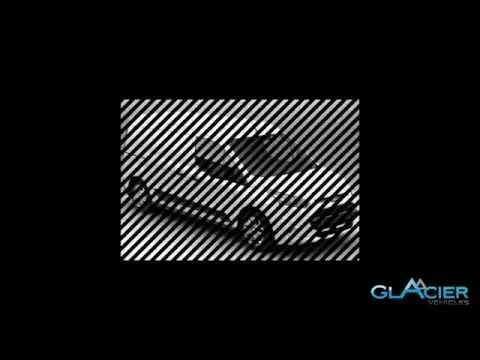 The Renault Kangoo is one van that you won't see any shortage of on Britain's roads. Its extremely efficient engine and high drivability has made it one of the top selling vans across Europe. It is often converted for use as a refrigerated van in the UK.
The Kangoo is powered by an extremely efficient 1.5 dCi diesel engine, which comes in three different versions: 75bhp, 90bhp and 110bhp. Drivers can also opt for a fully electric Kangoo ZE. Impressively, Renault's engineers have managed to fine tune the engine to an incredible degree of efficiency. The diesel variants achieve 65.7mpg on the combined cycle. The Kangoo also has an "eco" button on the dashboard, which can temporarily reduce the power of the engine to make it even more fuel efficient. This is incredibly useful for doing urban deliveries, or any other situation where the full power of the engine isn't required.  CO2 emissions are also excellent for a refrigerated van of this size. The Kangoo only emits 123g of CO2 for every KM driven.
There are two different sizes of the Kangoo available in the UK, the standard and the Maxi. The Maxi has an impressive 4 cubic meters of space in the refrigerated cargo bay, whereas the standard model can pack away 3 cubic meters. Payloads stretch from a solid 650kg to an impressive 850kg in the largest, most powerful model. Renault also sell a smaller, compact model of the Kangoo on the continent. It isn't currently available in the UK, but it could be found on the second hand market if you are looking for a smaller refrigerated van.
The Kangoo was comprehensively redesigned in 2013, and one of the benefits of this process is a far quieter driving experience. The cab feels completely insulated from the noise of the engine, and the rattling sound that is characteristic of many diesel engines is gratifyingly absent.  The Kangoo is also extremely drivable. It feels well powered, even when it's fully loaded. The most powerful engine option comes with a six speed gearbox, which is particularly useful on long motorway cruises.
Plenty of small refrigerated vans are uncomfortable or cramped in the driver's cab, but that certainly isn't the case with the Kangoo. Renault have a well deserved reputation for expertly designed cabs, and the Kangoo is no exception. There is a surprising amount of storage space for such a small van, and the steering wheel is adjustable for height. There's also a useful driver's footrest, which helps drivers of any size get comfortable.
The standard specification of the Kangoo is full of excellent kit, particularly when it comes to in-car entertainment. The stereo has AUX input, Bluetooth and USB connectivity. The sound is incredibly crisp and rich, thanks to dual speakers packed with a full 20w of power each.  There are also electric door mirrors and windows, ABS with EBD, and a deadlocking electronic immobilizer. If you're planning to use the Kangoo as a refrigerated delivery van then you'll be pleased about the Tom Tom live SatNav too.
Renault Kangoo Van Refrigeration Systems
There are an array of refrigeration systems available on the market today. The temperature within the Renault Kangoo refrigerated van can differ drastically, from highs of 30c right down to minus 30c for products that need extremely cold storage.Whilst most businesses need one loading compartment, many businesses need double (even triple) loading compartments, providing them with the capability to transport two / three products at various temperatures simultaneously.Occasionally the ongoing operation of the Renault Kangoo refrigeration van will likely be needed even with no engine running at all. One example is companies that cater outdoor events where frequent cold storage is needed. For situations like these, a back-up facility is needed. This helps it be possible to run the refrigeration van system off a normal single phase or three-phase external power source, preventing the product from spoiling. Our proficient engineers will source equipment from leading Renault Kangoo refrigeration van system manufacturers and fit them in a vehicle to meet your specific requirements, regardless of what they may be.
Freezer/Refrigerated Van Insulation
The sort of insulation used will have just as big an impact on the internal temperature of the Renault Kangoo freezer van as the refrigeration system. We think there is no better choice for insulation material than Styrofoam. It's not only extremely light, and that means you can take a heavier load, it also has incredible thermal insulation properties. We use it in every vehicle we supply. The thickness of the insulating Styrofoam will change based on which temperature is demanded. Glacier Vehicles typically use 50mm Styrofoam for cooled compartments, 75millimeters Styrofoam for freezer compartments and an extra thick 100millimeters Styrofoam insulation for deep freeze. After the insulating material is installed, a protecting 'finish' will be applied. This is done in two different ways: wet-lay or dryline. In our view, wet-lay is the most effective method, especially for carrying food. The interior of the compartment is coated with a resin, which dries to make an impregnable coating on top of the insulating material.Our engineers are so skilled at creating Renault Kangoo freezer vans that they have even been recognized in several engineering awards, and we feel extremely proud to have them as part of our company. An added advantage to using wet-lay insulation is that it is very simple to repair if any harm occurs to the interior of the Renault Kangoo refrigeration van.The main difficulty with the more recent dryline method of insulation, is that due to this being of a prefab construction, after the roof, floor and walls have been installed in the rear of the panel van, the connecting sides of the panels are filled with a sealant which, as time passes, can perish and have cause for condensation to penetrate the insulating material itself and cause mould to form, which is never good whencarrying food products!
Renault Kangoo Refrigeration Van Engineers
Most of the credit for making sure that our freezer vans build procedure runs smoothly and within time constraints goes to the hard work of our engineers, and they are constantly on hand to answer any client questions. Our engineers are also in charge of our unbelievable bespoke refrigeration service, where they will work to develop a system specifically made for your mobile refrigeration needs in both small and large Renault Kangoo refrigerated vans.
Van Warranty
You will get a 12 month manufacturers guarantee on all of our products, regardless of whether they have been in our new or second-hand Renault Kangoo freezer vans. That is because all of the refrigeration equipment and insulating material we supply is brand new.Unless otherwise specified by the customer, we fit GAH and Hubbard refrigeration equipment as these companies products are of excellent quality, and their after-sales care is to match. These companies have engineers situated all over the united states, if any servicing is needed by your Renault Kangoo freezer van. These engineers will go to you, rather than you being forced to go to them.
Glacier Vehicles Video