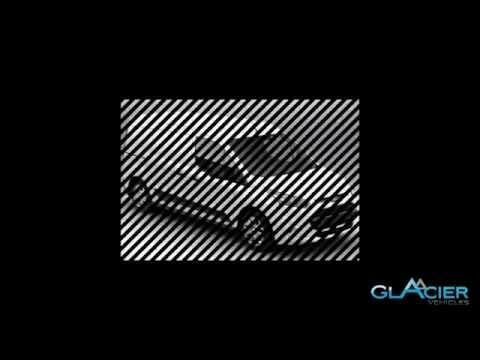 The Fiat Ducato is an extremely popular large van, which is very commonly used as a freezer van. It's one of the best selling large vans in the UK, and is the flagship product of Fiat's professional range. The Ducato is available in four different lengths, from a short wheelbase to an extra long wheelbase. However, even the shortest wheelbase is a pretty imposing vehicle with an impressive 8 cubic meters refrigerated load volume. This stretches to an incredible 17 cubic meters in the largest wheelbase.
As well as a choice of wheelbase lengths, this refrigerated van also has a large choice of engine sizes and types. The smallest engine is the 2.2 litre Multijet, with a modestly respectable 2.2 liter, 110bhp drivetrain. At the most powerful end of the scale the Ducato offers a 3.0 liter engine with an incredible 180bhp output. This is powerful enough to haul 2000kgs of frozen cargo with ease. The smallest engine is capable of handling a 1000kgs payload. There are also 130bhp and 150bhp variants available.
Fiat's engineers have worked extremely hard to get the fuel economy improved on the latest Ducato without sacrificing any power. They have been incredibly successful at reaching this goal, with an average fuel economy of 40.9mpg in the combined cycle, an 8% increase over the last model. This is a particularly impressive achievement when you consider that this model is actually 6% more powerful too. Fiat really are getting more for less, an incredible feat which is sure to appeal to savvy business owners.
As you'd expect from such a large freezer van, the driver's cabin is incredibly spacious with a huge amount of both breathing space and storage space. There are many compartments dotted around the cabin, with areas for both business essentials and personal effects. The cabin has also been designed for comfort on long journeys, with an extremely ergonomic layout and fully adjustable steering column and seating.
The standard specification includes a huge number of useful features. There is ABS with emergency braking assistance, a transponder immobilizer, and a remote control central locking system that has the added security of deadlocks. It also has some very welcome peripheral features such as heated door mirrors with electric adjustment and cruise control, which is extremely useful on long motorway journeys.  There is also a highly functional trip computer, a programmable speed warning, a high quality radio/CD player and "Blue&Me", Tom Tom's highly regarded live satnav service. Premium specifications on this freezer van come with even more features. A range of different trim styles are available, including standard, wood and "techno", which is a sleek and attractive black plastic interior.
The Ducato's popularity is well deserved. It makes a fantastic large freezer van, especially across long distances. The fuel economy is excellent, and including cruise control as standard is an extremely wise choice. It's not only economic; it's an absolute joy to drive. It handles well in all conditions, and has an extremely comfortable cabin.
New Fiat Vehicles
Used Freezer Vans In Stock by Size


Fiat Ducato Van Refrigeration Systems
A wide variety of distinct refrigeration systems are available. The temperature inside the Fiat Ducato refrigerated van can differ dramatically, from highs of 30c down to minus 30c for merchandise that need extraordinarily cold storage. Many large Fiat Ducato freezer vans have different sections which can be kept at various temperatures, although most have a single compartment. Sometimes it's important for the Fiat Ducato refrigeration van to work-even with no engine running. This situation is most commonly found with businesses such as catering; those who need mobile refrigerated vans to serve cold products during outdoor events. When this is needed, we'll need to use a backup power system.This gives the ability to plug the refrigeration system in to an external power supply (single-phase or three-phase), keeping their produce cool / frozen for an indefinite period. We supply a wide range of products to fit the needs of any client, and we will happily fit equipment that is specifically configured for your particular uses.
Freezer/Refrigerated Van Insulation
It is just as important to choose the right kind of insulating material for the Fiat Ducato freezer van as it is to select the best sort of refrigeration system. We think there is no better choice for insulation material than Styrofoam. It is not only exceptionally light, and that means you can carry a heavier load, in addition, it has incredible thermal insulation properties. We use it in every vehicle we supply. A different thickness of Styrofoam will be employed for different levels of insulation, with comparatively thin Styrofoam (50mm) employed in chilled compartments, moving up to 100mm thick Styrofoam for deep freeze compartments. The insulation may be 'finished' in two different manners: wet-lay or dry-line.Wet-lay is the more conventional method, and one which Glacier Vehicles adopt, because of the undeniable fact that once the 'wet' GRP resin is applied and dried, the loading area becomes a 100% sealed, washable and hygienic loading environment. Many of our Fiat Ducato freezer vans engineers have even won awards for their work, and we are extremely fortunate to work with them. The internal coating that is created by the wet-lay insulation is also very simple to fix in case of damage to the Fiat Ducato freezer van. Dryline coating a newer procedure van industry we choose to stick to the original wet-, although it has found some favour in the refrigeration lay This is only because the sealer used to connect dryline panels can often harbour mould growth, which is a huge problem when you're transporting food.
Fiat Ducato Refrigeration Van Engineers
They are the ones we all turn to for answers to the many day-to-day questions we get from clients, and they're the unsung (with the exception of this infrequent pat on the back!) hero's in regards to keeping the build process smooth and moreover, on time for our customers!In addition to the fitting the refrigeration systems, our engineers undertake any and all of the bespoke refrigerated van needs our customers have.
Van Warranty
You will get a 12-month manufacturers warranty on all of our products, irrespective of if they have been in our new or second-hand Fiat Ducato freezer vans for sale. That is because all of the refrigeration equipment and insulating material we provide is brand new. Unless you've got some unique requirements that these companies can not meet, we consistently use Hubbard and GAH refrigeration equipment in both our small and big  Fiat Ducato refrigerated vans for sale. We actually believe this is actually the most effective equipment available on the market, plus they've got an exceptional after sales care service. If any problems occur with the refrigeration compartment in your freezer van, these companies will both send an engineer to your location to repair the problem right away, wherever you happen to be.
Glacier Vehicles Video