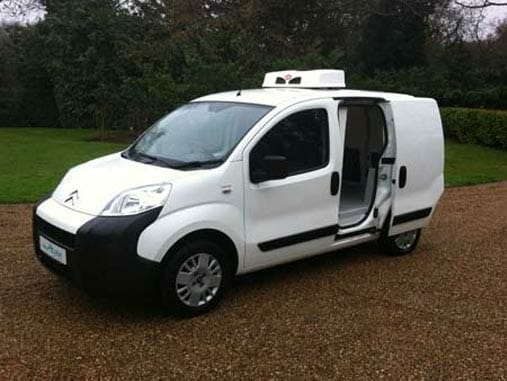 If understaffing, a £30million fund crisis and a call for radical upgrade to the NHS wasn't enough to deal with, providing an efficient, safe and reliable transportation system is in order to move pharmaceutical supplies quickly from one establishment to another is a constant struggle. With the next vaccination season round the corner, it's vital that this system is correctly invested in in order to support the revolutionary, medical breakthroughs being fought today with diseases such as meningitis B and HPV vaccines.
Improving, re-moulding and refining delivery performance:
It's vital that medical supplies are delivered on time to hospitals, surgeries and clinics as these goods can easily spoil if their delivery time is not met. With understaffing being one of the NHS' greatest hinderances, it is essential that the healthcare system is operates a fleet of reliable refrigerated vehicles in order to keep pharmaceutical supplies from spoiling.
Providing low costs and keeping them low
Low costs is a battle that the healthcare sector in this country have been fighting for a long time. Glacier Vehicles are blessed with years of experience in the refrigerated vehicles industry and have established relationships with all major commercial vehicle manufacturers. We offer our customers nothing more than the best financial deals to meet their business requirements and our bespoke option can help design your own unique model to ensure that the efficiency of your transportation fleet is at its best.
Transportation of vaccines must meet safety measures 
Medical supplies are quite often fragile and easily damaged. For instance, products that contain blood or plasma require meticulous temperature control. As stated in the NHS's Cold Storage Guide, if they're kept too warm then the product may spoil, yet keeping them too cool can leave the vaccine ineffective. Both scenarios will cost the heath care service money in replacing the product and can even put patients at risk.
All of the refrigerated solutions here at Glacier Vehicles come equipped with the latest temperature controlling equipment. You can be safe in the knowledge that you can control the temperature of your freight throughout the entire journey. Furthermore, the sturdy exterior and structure of our refrigerated systems ensure that your medical supplies have the optimum protection against damage or contamination.