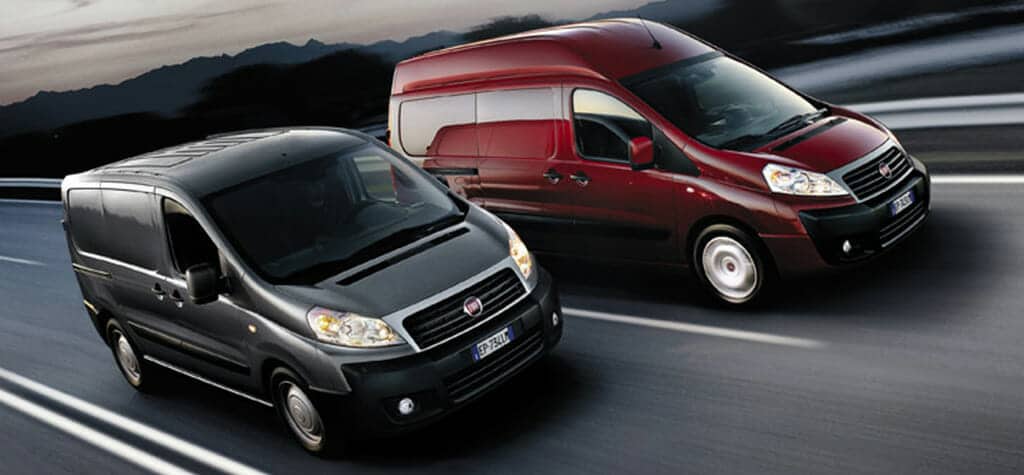 The Fiat Scudo is a powerful yet somewhat understated refrigerated van. It is, perhaps, not as well known in comparison to other vans of a similar size and ability, but it is a quality addition for any refrigerating van business.
The Fiat Scudo is a perfect option if you are looking for a refrigerated van that isn't quite as big as the Ducato, yet is sizeable enough to offer practicality in terms of load handling.
Features
The Scudo is a no-frills hard worker.  Some of its features include Electronic Stability Control and driver airbags. If you have more than just the driver in the van during working hours, you can go with the additional airbags option. The dashboard on the van is classic. There is a music system with fairly loud speakers, but the Sat Nav is an optional extra, rather than 'as standard'. The Fiat Scudo scores 3 stars in the EuroNCAP test.
As is the case with most of the Refrigerated vans in the market today, the Scudo is pretty much identical to many other models. The two closest examples are the Citroen Jumpy and the Peugeot Expert. The Scudo can equally be considered as an alternative to other models like the Hyundai iLoad and Toyota Hiace, as well as the Volkswagen Caddy Maxi and Renault Kangoo Maxi.
Driving and Handling
The Fiat Scudo offers solid all weather driving due to the Electronic Stability Control feature. This makes it a good addition for any refrigerated business that delivers round the clock, round the year.  Driving in the Scudo is comfortable and relatively quiet, and the vehicle is a front wheel drive.
Practicality
This is understandably the most important feature for refrigerated van businesses, and for good reason. However, the Fiat Scudo sails through here with flying colours. With two sliding doors and swinging barn doors at the back, loading and unloading, even in tight environments, is a breeze with the Scudo.  The Scudo features a 6 cubic metre cargo space and there is a 1245mm gap between the rear wheel arches.  The Scudo has a 2.0 litre four-cylinder turbo diesel, which amounts to 88kW and 300N.  The strong engine has been well-refined, making it a top option for any refrigerated van business looking for a trusty commercial vehicle. The engine comes with a six-speed manual transmission gearbox, but there is no automatic shifting option. This may put some businesses off, but the gearbox is very good, and actually quite fun.
Aside from the lack of an automatic option, we think the Fiat Scudo is a great addition for your refrigerated van business.  It should be considered a serious contender when you are looking for a medium sized refrigerated van that you can trust. Fiat have entered the market and consistently produced good quality vans. This is a company that is fast gaining traction in the market.