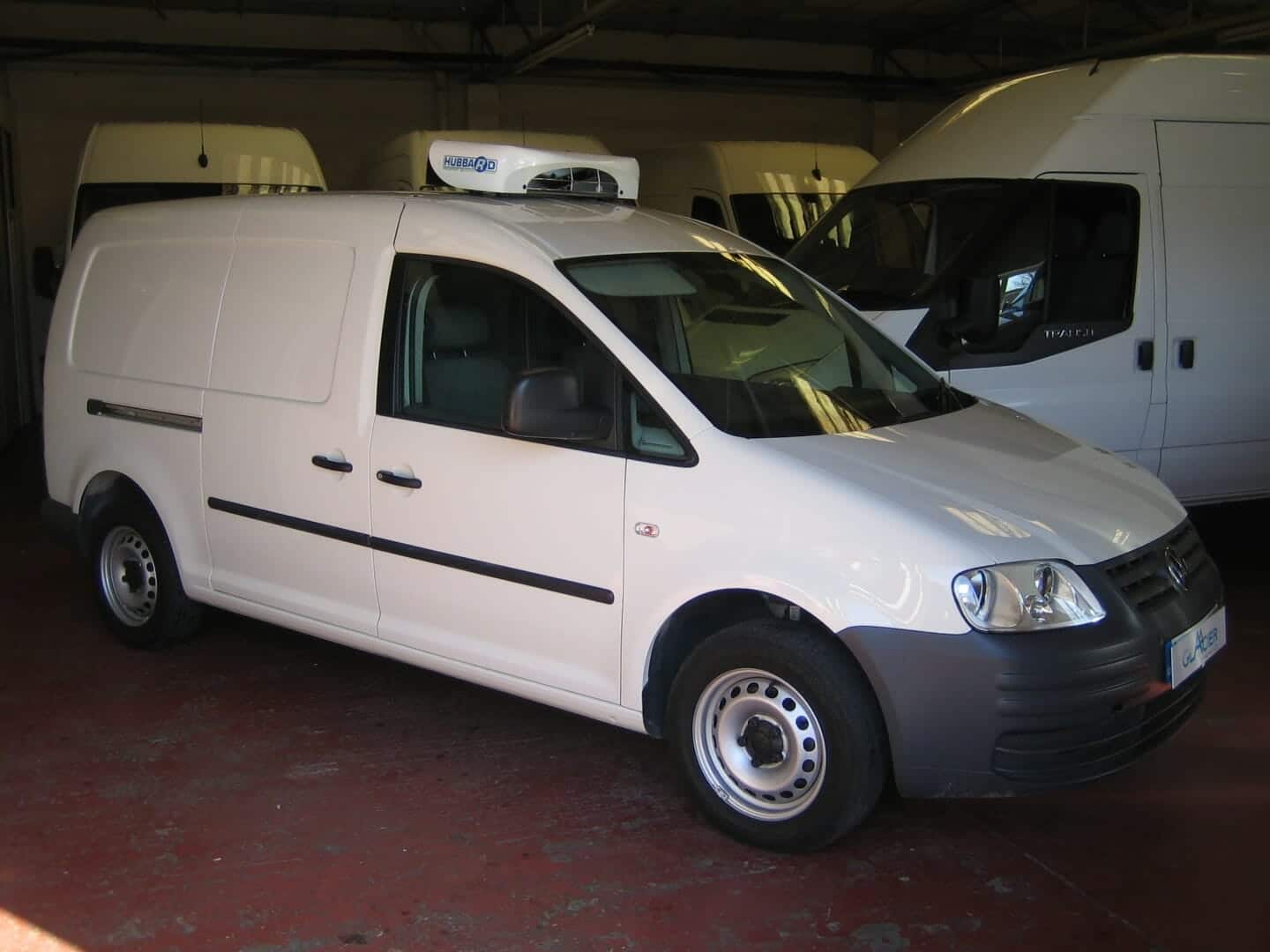 The new Volkswagen Caddy refrigerated van has received a massive update for 2015. Among many other things detailed in this review, it's got a whole new look, new safety tech, and better efficiency, making it one of the most sought after temperature controlled conversions in 2015.
Its been a long time coming, but the Ford Transit Connect van has got a rival gets a new look inside and out, and a completely revamped driver assistance system complete with Euro 6 compliant engines.
We can say with confidence that the 2015 Caddy has built on the success of the third-generation model and its refrigerated van offshoot, which has sold over 1.5 million in 11 years. The aesthetic outward changes are fairly minimal. They include new head and taillights, revised bumpers front and rear, a redesigned tailgate and new smooth side panels. If you have a large amount of passengers and crew, you get tinted windows.
A Whole Range of New Features For the 2015 Edition Refrigerated Van
The interior changes are a lot more noticeable, it has a new dashboard, updated switchgear (an idea nicked from the VW passenger car models), and a flat-bottomed steering wheel. There's a whole new navigation system as well as information/entertainment systems in the on screen computer.
The Caddy refrigerated van needs a large engine to pull it, and its engine range is now compliant with EU6 regulations, with a new 2.0-litre four-cylinder diesel unit in three power outputs of 74bhp, 101bhp and 148bhp. An offshoot model, the Caddy BlueMotion refrigerated van model will also launch, which the company reports will be capable of over 70mpg. Oddly enough, some Euro 5 diesel engines will remain, which will probably be a bit more cost effective.
As refrigerated van drivers know, safety is paramount, and as a result, a large range of new safety technology will be optional, which includes the ever present Front Assist monitoring system with City Emergency Braking. This feature puts on the brakes if it detects an imminent low-speed collision. It can also detect other obstacles after a high-speed crash and continue applying the brakes.
Another choice you can make when buying the Volkswagen Caddy refrigerated van is whether or not to include Light Assist and Driver Alert systems, adaptive cruise control, a reversing camera, Park Assist and an automated parking system.
What Options Are Available?
It has an offshoot version, the LIFE model, also temperature controlled. The Volkswagen Caddy refrigerated van has been the flagship "small" van of the company since 1978 and it's the latest Mk4 version that spawns this Caddy Life, still flying the flag in 2015. You cant get away from the fact that it looks like (and is) a van with windows but when it comes to technology and engineering, you definitely feel as though you're getting a refrigerated van that is a LOT more than just what it looks like.
The engine powers the eco-friendly fuel-efficient BlueMotion offshoot that will lower fuel consumption from around 55mpg in the standard car to nearer 70mpg with an engine remap, eco-tyres and aerodynamic improvements.