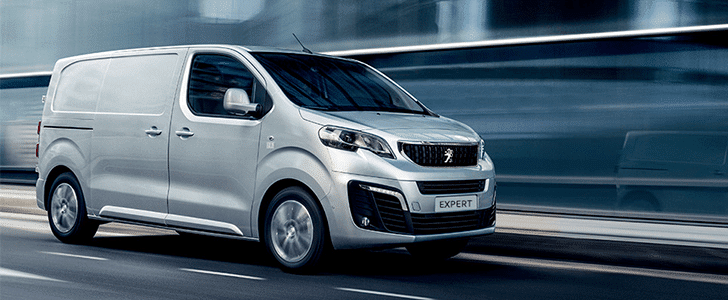 New improvements to the Peugeot Expert position the freezer van favourably to compete with its German counterparts. From handling to storage and payload, there is a huge difference between this newer model and older versions. For practicality and good design, this is a van that comes highly recommended for all businesses that use refrigerated and freezer vans.
Peugeot Expert Freezer Van 2018: Engine
With this van, Peugeot meets Euro-6 emissions standards by updating the Expert with BlueHDI units. The five-speed manual gearbox accompanies a 1.6-litre 95bhp entry-model, with the option of a robotised auto. For more thrust, a higher-powered 115bhp version is available, but only as a manual. In terms of capacity, there's a larger 2-litre model, which is offered in three power ratings – 180hp, 150hp and 120hp. With this range of power, you'll enjoy maximum torque outputs from 210Nm to 370Nm.
Peugeot Expert Freezer Van 2018: Models
The Peugeot Expert comes in three different models; the Compact, Standard and Long.
Peugeot Expert Freezer Van 2018: Storage capacity
The largest of the three models can transport a 2,860mm length and is 5,300mm front to rear, ensuring you'll have ample storage room for your refrigerated goods. The Standard van is also practical at 4,950mm, with a load length of 2,510mm. The Compact van measures 4,600mm, with a decent maximum storage area length of 2,160mm.
The load volumes for the Long, Standard and Compact models are 6.6m3, 5.8m3 and 5.1m3 respectively. To ensure the vans can fit most European car parking height guidelines, the height for the Standard and Compact vans is 1,900mm, while the Long model is taller at 1,940mm. Whatever model you choose, you can enjoy additional usable space, measuring 1,160mm by fitting the van with a load-through bulkhead hatch and a Moduwork folding front passenger seat.
Peugeot Expert Freezer Van 2018: Handling
If the handling of older models made for a bouncy rider at main road speeds, the new model can boast a firm grip on the road. You won't have to deal with a vague steering either, because the connection to the wheels feels way more certain. Subsequently, your drivers can drive more comfortably with a better seating position that allows for good lower back and thigh support, as well as a clear view ahead.
Peugeot Expert Freezer Van 2018 : Fuel economy
One of the most important considerations for our customers, fuel economy has improved by leaps and bounds in the new Peugeot Expert range. If fuel efficiency is number one priority for your business, the ideal engine will be the 114bhp 1.6-litre, which returns CO2 emissions of only 133g/km and 55.3mpg on the combined cycle. Even if you opt for any of the other engines, you won't be disappointed.
Peugeot Expert Freezer Van 2018: Payload
While each vehicle is significantly lighter than previous models, the lightest Peugeot Expert shaves 150kgs off its predecessor. The van has a competitive advantage with its kerb weight, which gives a 3.1-tonne van a payload of 1,500kg.
Peugeot Expert Freezer Van 2018: Design
The front of the Expert has been restyled in keeping with the design laid out by the Peugeot 2008 car. However, the biggest change is the completely redesigned dashboard. The available designs are Professional Plus, Professional and S, with the first two sporting a 7-inch touchscreen display, which serves as the main interface for the navigation and infotainment systems.
For an extra £300, you can get a new head-up display (not often seen in a commercial vehicle), which drivers are likely to find extremely useful. Without having to look away from the road, you can benefit from the wealth of information it displays. The S model is entry-level, with the stand out features being cruise control, Bluetooth and DAB radio.
The dedicated team at Glacier Vehicles recommends this model to anyone looking for an all-rounder van.