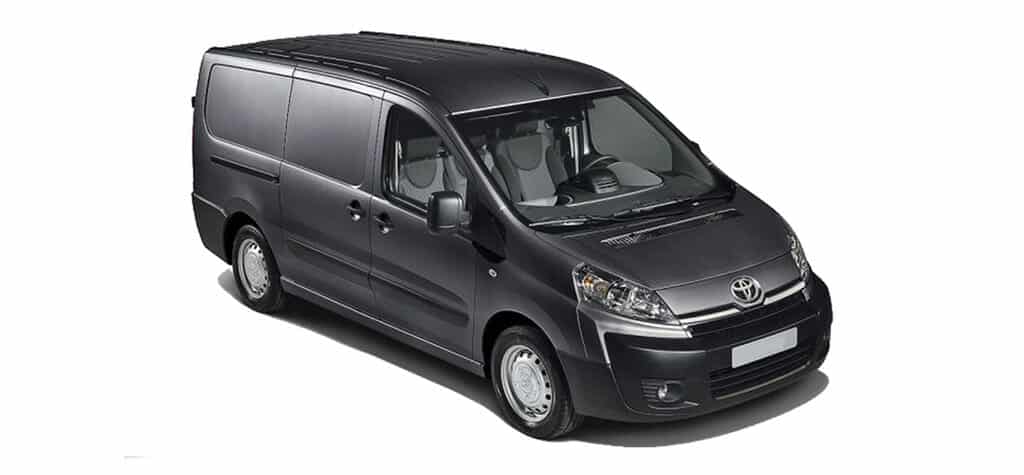 When it comes to heavy duty freezer vans, few models have been able to stand up to the Toyota Hiace. The new 2016 model of the Hiace van continues the tradition by providing refrigerating business with the same trusty heavy duty service, combined with a more modern appeal.
Engine and Performance
The engine on the Toyota Hiace Freezer van is a 3.0 litre D4-D with output of 134 bhp at 3400rpm.  The engine works in tandem with the 4-speed automatic gearbox.  The uniformity translates to high level performance, and the engine can drive this logistics vehicle from 0-100 mph in 15 seconds.  Fuel efficiency in this engine is very impressive as consumption is placed at 12 to 13 litres of diesel per mile.  The performance levels of the Toyota Hiace freezer van make it a prime option for refrigerated van businesses looking to improved logistics efficiency, fast turnaround time and low fuel costs.
Exterior and Load Space
Just like its predecessor, the new Hiace looks modern if not attractive on the exterior with neat curves and engravings. There are two sliding doors for easy loading and unloading of the van and there is adequate storage space in the cargo area. As a heavy duty van, the cargo area can hold as much as 4,500kg of goods. It offers refrigerated van businesses a practical solution that reduces trips to warehouses over the course of any business day. It is one of the bests in the market at the moment.
Cabin of the Toyota Hiace
The cabin of the new Hiace freezer van sports an all new and modern appearance. Unlike some of the competition, air conditioning is standard. Other additions include a CD player, 2 speaker systems, USB ports, remote central lock, a gated gear shift and a trendy dashboard.
Safety
The Hiace van has always been a market leading model in terms of safety, and the new version isn't any different. Some of the safety features available as standard include emergency stop signal, electrochromatic mirrors, reversing camera, vehicle stability control, and anti-skid braking system. There are also 3 point seatbelts and dual SRS airbags.
Here at Glacier Vehicles the new Toyota Hiace is top on the list of vehicles we recommend to our customers looking for a large but efficient freezer van. It doesn't offer as much flexibility as some of the smaller models in terms of hardware specifications but it is in a class of its own when it comes to high volume logistics vans. Not sure if this van is the right choice for you? Give us a call to discuss your refrigerated van business needs and we will be delighted to help you make a decision.