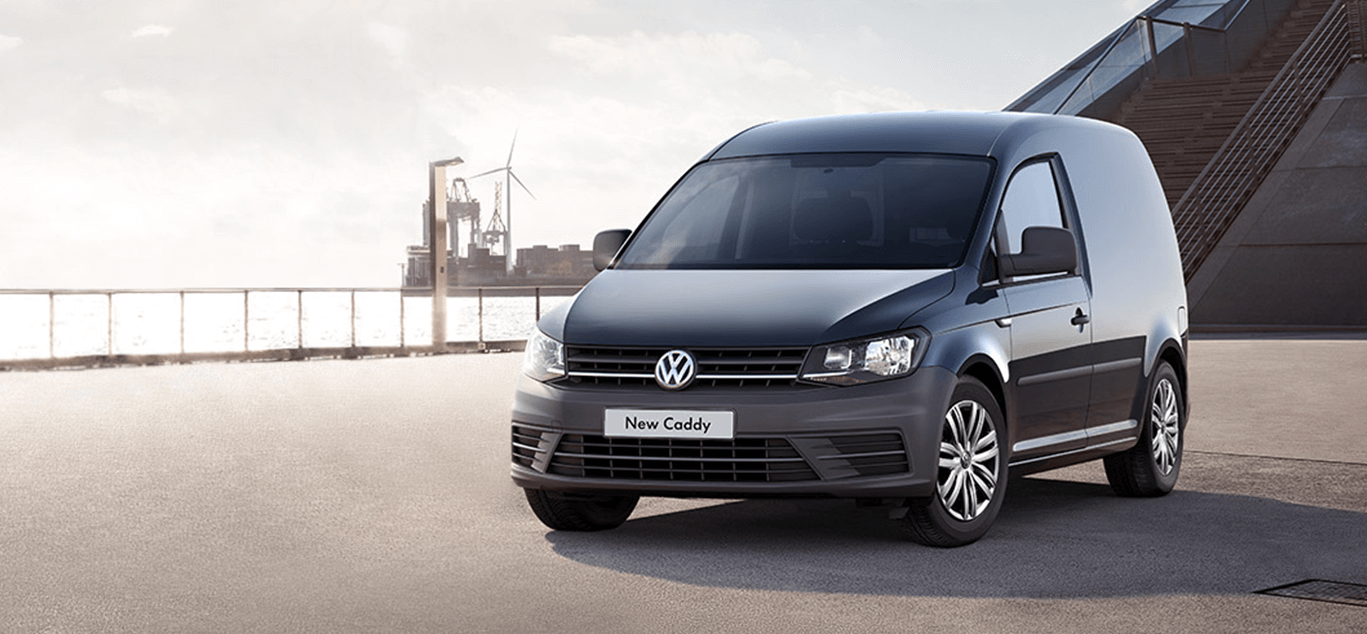 When it comes to entry level refrigerated vans, few vehicles come close to the Volkswagen Caddy. It is the perfect solution for small refrigerated van businesses or bigger businesses looking for a small van to meet specific needs.  The designated commercial model available for the first time in four generations of Caddy, is guaranteed to give more to your business.
The Volkswagen Caddy 2016 has changed little externally; changes are most noticeable inside where a complete refit has been undertaken. There is a change in design of door panels, steering wheel, and gear lever. Models above the standard version come with a new multimedia system as well. Three levels of trim now exist on a price scale. In terms of size there are two wheelbase dimensions to choose from- the short wheelbase of 1781mm and the Maxi 2250mm.
The safety features of the vehicle have also been improved. There are numerous driving assistant systems that can be deployed in adverse conditions. These include automatic braking in the event of a potential collision, side air curtains for driver and passenger, as well as adaptive cruise control for long journeys on motorways.
The TDI diesel, which is the commercial model, has a 4 cylinder 2.0 later engine. There is also a 1.4L TGI that consumes 4.1kg of natural gas per 100km. This model acts as the successor to the popular economical Caddy EcoFuel engine. The reduction in size and removal of the turbo charger has produced greater strength and 28% less fuel consumption. This makes it a good addition for any refrigerated van business looking to reduce fuel costs and cut down on their carbon footprint.
The Caddy also comes in an Alltrack model. Comparable in size to a Ford Transit Connect, the Caddy Alltrack can also be a perfect refrigerated van vehicle. There is a roof rack as well as optional 4motion all-wheel drive.  This model is a good alternative to the commercial Caddy model.
The transmission is a five or six speed manual or six or seven DSG automatic gearbox. BlueMotion Technology (BMT) is available on all models. It works to preserve battery life, and reduce fuel consumption and CO2 emissions.
Prices for the new Volkswagen Caddy 2016 start at £13,500 (excluding VAT and OTR charges). That would buy the C20 Starline short wheelbase model. Orders have been open for 6 months and the van has been on the roads since September.
All models include electric windows and mirrors, a five-inch touchscreen media system, complete with DAB radio and bluetooth connectivity, and a lockable glovebox. Airbags are numerous and there is a seatbelt reminder.
The more you pay the more mirrors you get. Even your wheels will be vanity surfaces, as alloy wheels are unlocked at the Highline model level. Rain sensing windscreen and an automatic dimming rear view mirror means that your van is 'thinking' just as you are when out and about on your deliveries and pick-ups.
With a range of models, the Caddy is perfect for the refrigeration business. The prices are competitive for a new van from a brand that, although going through a rough period in the press, has delivered consistent engineering for decades. It is undoubtedly one of the best options for the refrigeration transport industry.