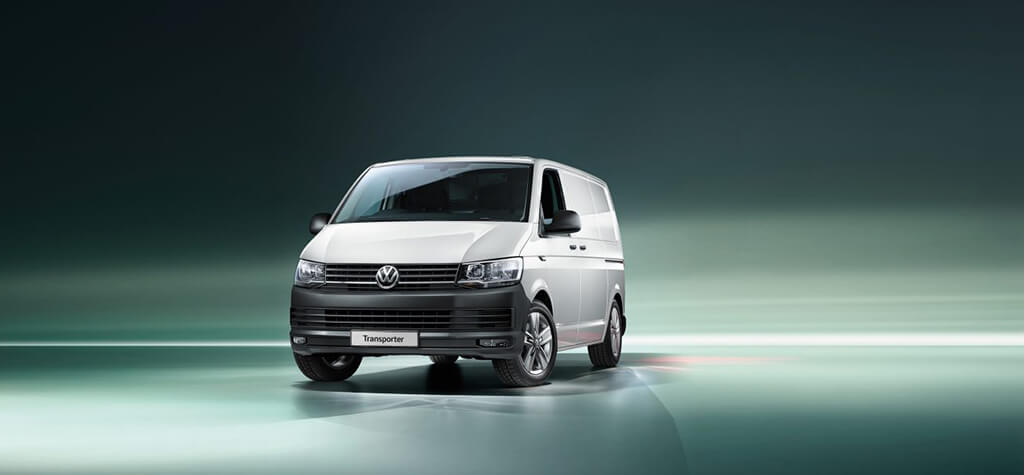 For the contemporary refrigerated van business owner, a freezer van is more than a run around vehicle. If you are looking for a van that is and loaded with safety technology and driver aids to improve your safety on the road, then look no further than the Volkswagen Transporter.
Cabin Comfort
The interior of the Volkswagen Transporter has an open A4 sized tray right on top of the dash, with two open storage bins under the passenger airbag. This makes it stand out from the Caravelle which is meant for carrying people. There is a 5" touch screen display, Aux inputs and USB, SD card compatibility. The van also comes with a DAB radio and the standard Bluetooth. Refreshing yourself in the freezer van while on the move is possible with cup holders positioned adequately at the top of the dash.
Driving Experience
With the Euro 6 engines present in the Volkswagen Transporter, you get a much more refined driving experience. We found the van takes smoothly and easily to the motorway. If you opt to buy the VW, you will be pleased to discover a more relaxed driving both urban and cross-country routes in the UK, as a result of the smooth-shifting gearbox.
Safety and Security
The latest 2017/2018 Volkswagen Transporter includes an incredible range of safety equipment. In addition to the usual ESP and APS braking, an Automatic Post-Collision Braking that aims to prevent secondary collision after an accident is also present. For your safety, both driver and passenger sides are fitted with airbags and Hill Hold Assist, Adaptive Cruise Control, a Driver Alert system, and Lane Change Assist. You don't have to worry about poor weather conditions with the VW Transporter Freezer Van when you choose one with VW's 4Motion four-wheel drive system, with a mechanical differential lock.
Load Space
The good news for people with the previous models is that they can easily move racking systems from the old van to the new one a things are pretty much unchanged at the working end, with the same internal dimensions. Depending on your preference, the Transporter is available in two wheelbases, with two seating combinations and three roof heights. Load volumes of between 5.8 and 9.3m3 of 1,217kg can be easily delivered in the Volkswagen. A double cab Kombi configuration is also possible for the Transporter, with two seating layouts and two wheelbase options.
Running Costs
Business owners will be glad to know that the 2017/2018 Volkswagen Transporter has impressively low fuel consumption resulting from VW's BlueMotion Technology kit in addition to regenerative braking and low rolling resistance tyres. If your concern is lowering costs and saving money on a good freezer van for your business, them this is the right van for your refrigerator business. But don't take our word for it alone, join satisfied customers in the UK who have made a happy decision to buy the Volkswagen Transporter. Call Glacier now on 08455212036 to book a van test run.