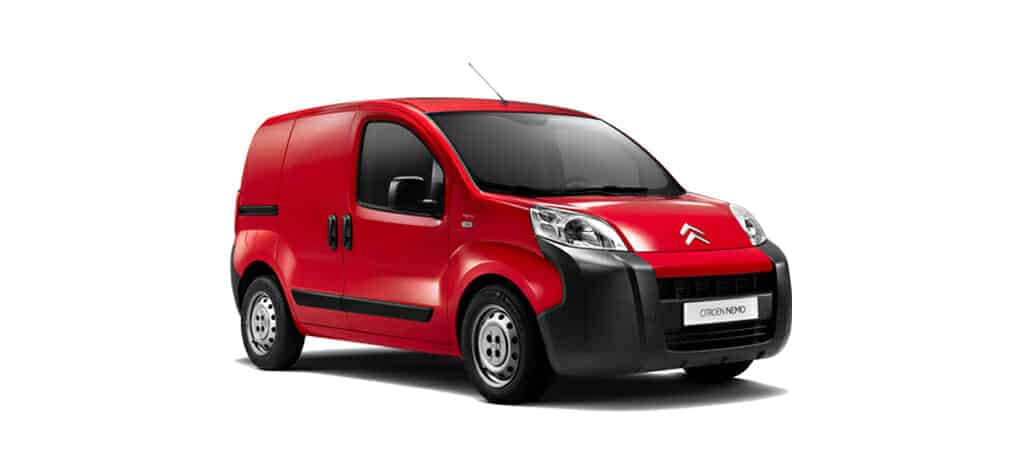 Citroen have been making waves within the UK refrigeration industry for years now, often with very competitive alternatives to some of the more recognisable/industry standard manufacturers that we've all come to associate with quality and affordability – that said, many of their lesser known varieties of refrigerated van still go unnoticed on our roads, and as such, go unnoticed by those who could use them most.
We're talking about delivery businesses with their own fleet of freezer vans and refrigerated delivery vehicles; it can be easy to succumb to brand loyalty or become narrow minded when it comes to looking for newer additions to our delivery ranks.
That's why even though it's the early days of 2016, we're putting the 2016 Citroen Nemo LX 1.3 HDi front and centre, today and giving it a fair appraisal.
Finding the Citroen Nemo
Funnily enough, for a marketplace so saturated with similar types, grades, categories and functionality of Refrigerated vans, Citroen always seem to strive for something a little different in their designs, even with something as utilitarian as a delivery van.
Taking the Nemo LX 1.3 HDin in particular, the eye is immediately drawn toward the unconventional front and shape of the van's bonnet, with its characteristic bump and slightly elongated nose – even for a freezer van of such compact proportions.
And it is fairly compact. Not as small as some of the boxier and more snubbed ranges of short wheel base freezer vans on the market, but not too far off the mark either. This is ideal for inner-city, tight street deliveries, or for navigating busier urban environments but it could put the brakes on any long haul or heavy volume deliveries to larger distributors or clients.
That said, if your clientele is predominantly smaller shopfronts or suppliers then this could be a very competitive little freezer van, compared to some of similar dimensions.
The Nemo LX 1.3 HDi, as the name suggests, is a 1.3 diesel injection, manual transmission van, meaning that you'll be looking at a decent fuel economy (providing it's driven responsibly), with a decent degree of power for such a little machine – perfect for a refrigerated commercial vehicle making frequent city runs.
It comes with a GAH L200F refrigeration system and the old industry favourite GRP insulation technology, putting it in league with every other refrigerated van with regard to its functionality, as well as a side loading door for stocking up before deliveries.
All of these positives notwithstanding, it's worth remembering that the newer the model of car is (2016 in this case) the higher the cost is likely to be, in the first place; even if you were to seek it out second-hand. For the most part, this heightened price can usually be negated by the fact that a more modern freezer van is less likely to need frequent or heavy maintenance and repairs.
Doing regular 2016 refrigerated van reviews this year you will see some pretty incredible vans; but also lots that are very similar. This Citroen is a bit different.