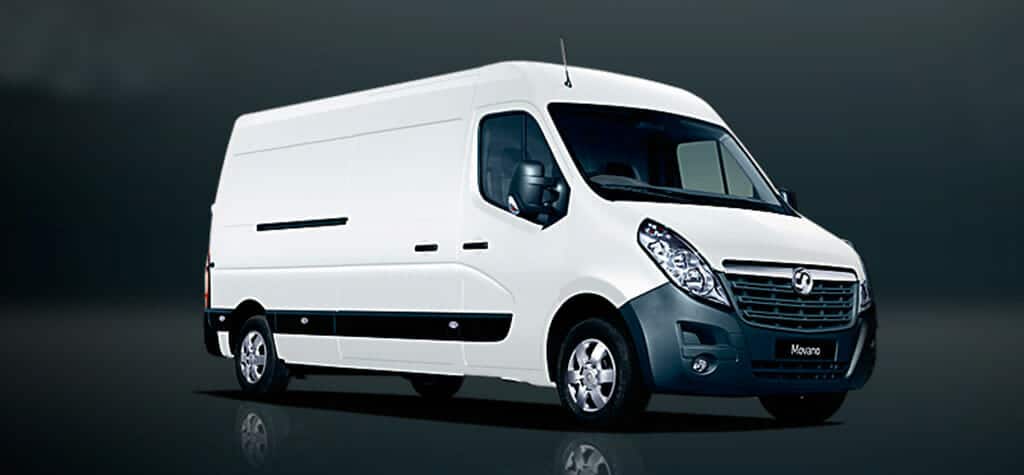 Since 2010, the Vauxhall Movano has been consistently featured on the top ranking lists for those considering versatile refrigerated vans, and for good reason too. It is a large panel van that allows near limitless combinations in terms of customisation. Should you add the Movano to your fleet of refrigerated vans? This review provides some direction.
What Does it Look Like as a Refrigerated Van?
Panel vans are generally known to come in an assortment of designs and ranges, but the Movano somehow has gone a step further by offering unprecedented diversity and style.  There are multiple wheelbases, four body lengths and three different roof heights. This means you can find a Vauxhall Movano for your business if you are looking for a refrigerated van with cargo capacity of as little as 7.8m3 or as large as 17.0m3. The incredible versatility offered by the Vauxhall Movano makes it a wonderful option for those businesses looking to have the same vehicle across their fleet, but with diverse operational requirements.
What Is On The Inside?
The Movano cabin is nothing short of spectacular.  There are lots of storage compartments that may never be used by most drivers.  If your refrigerated van business takes orders on the go, there is a rotating laptop table that you will cherish! The Movano offers excellent visibility and a commanding view of the road ahead, but this is as a result of the steep climb into the cab. It's a playoff that works and makes the driving experience really comfortable when in.
The driver's seat is adjustable, and other interesting features include electric windows, steering-mounted audio controls, adjustable driver's seat, Bluetooth connectivity and a USB interface. Options include air-conditioning, full climate control, cruise control and so much more.  If you are in need of some customisation, we can offer advice here at Glacier Vehicles to make sure your refrigerated van is every inch perfect for your business.
What About The Engine Options?
There are four Engine options but the Bi-turbo units are most powerful. The engines come in either front or rear wheel drive and fuel economy ranges from 29mpg to 42mpg depending on the engine variant you choose to go with.  CO2 emissions are also low, with smaller models clocked at 184g/km and the heavier models clocked at 249g/km.
What Is The 2016 Movano's Driving Experience Like?
The Vauxhall Movano is without doubt, sturdy and durable. Apart from enjoying a commanding view of the road, drivers enjoy light steering. Even when at top speeds, handling remains smooth and secure. Its grip of the tarmac even in windy conditions and the powerful, responsive brakes that ensure a quick stop even when fully loaded, guarantees a pleasurable experience whether the refrigerated van is out in the city, on the motorway or in a more rural setting. The magnificent suspension makes the Vauxhall Movano a very complete and competent vehicle. This is a logistics vehicle that you should certainly consider for your fleet.