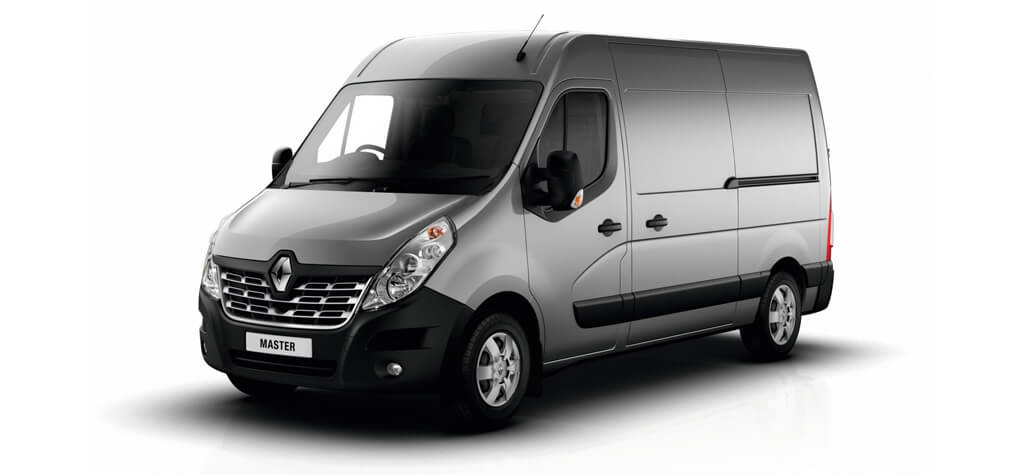 If you are on the hunt for a freezer van that is the perfect balance of excellent practicality, large amount of cabin storage and strong diesel engines and offers a huge range of body styles, Renault Master is a great choice. Refrigerated van businesses will find that the van is efficient as a freezer van.
How Does the Design Differ From Previous Models?
Unlike the former model, the Renault Master now sports a 17cm wider sliding door, becoming one of the widest available in the market. The left and right-hand slide doors can be fixed to let you load from any of both sides of your freezer van. The rear sill height is also one of the lowest out there. Since the cabin is of better quality and more comfortable, freezer van drivers will enjoy long distance work, driving from any part of the UK to the other.
Engine
The Renault Master's engine is a huge leap forward in quality and refinement over the older model. It is also highly economical too so you know you can confidently make use of the freezer van on overnight standby, to keep your goods cool. The Master comes equipped with a new 2.3 dCi diesel engine specifically engineered for it. It is available in three versions – 100PS, 125PS and 150PS, used equally for front-wheel in addition to rear wheel drive models.
How Much Storage Space Is There?
Renault Master offers the option of a lengthened rear overhang and single or twin rear wheels. In addition, the latest RWD models allow you to have a longer length option if required, with a bigger load space of about 22m for the box van or 17m for the panel van. Also available are three lengths for the wheelbase and three roof heights with 10 different load capacities.
Driving Experience
Driving experience with this vehicle is reasonably enjoyable with the pleasant interior that comes with it. If what you want is to sail smoothly around while making deliveries from your freezer van, you might enjoy that because of the lightweight nature of the van. The lightweight nature of the van coupled with a reduced rolling distance and better aerodynamics of the single rear wheels means a significantly lowered fuel consumption.
How Easy is it To See Behind When Driving?
The Renault Master 2017/2018 comes with rear-view camera and rear parking sensors. With the amount of glazing in the rear, glancing over your shoulders while reversing is so much easier. You can also get great vision from the driver's seat because of the auto-dimming rear-view mirror and split side mirrors. Unlike other buses that offer a higher-set pneumatic suspended driver's seat to provide a little extra vision, the Renault simply offers height adjustment if needed.
What are the Safety Features?
Busy freezer van owners can rest easy with the Renault Master as access is provided to a central locking feature with unbreakable deadlocks.
The Renault 2017/2018 is a much improved van and while the inside is not up to the standard of a Spinner or Crafter when it comes to plushness, it is much more comfortable when you drive it. Since you are considering getting it for business purposes as a freezer van, then comfort is of higher priority because of the amount of time you will be spending at the wheel.
Call Glacier Vehicles UK on 08455212036 to test drive the Renault Master before making a decision.