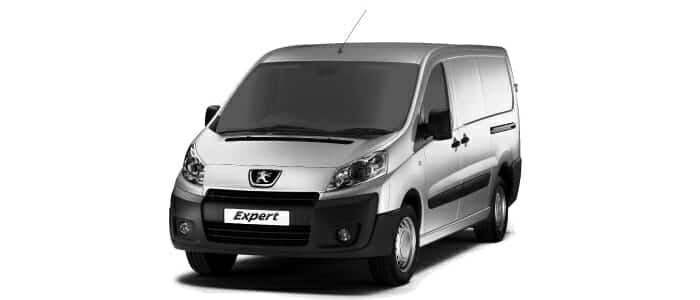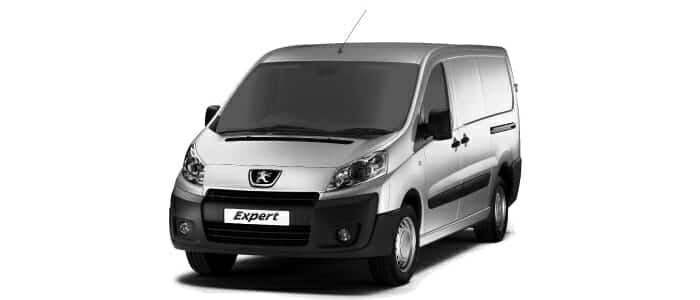 The latest version of the Peugeot expert has been changed dramatically, although these changes are far from visually apparent. The exterior of the Expert has only been changed in an extremely minor way, but underneath the bonnet this old favourite has been overhauled completely. These latest changes make the expert extremely appealing for use as a freezer van.
The new engines are much more efficient than previous models, both in terms of fuel economy and CO2 emissions. They can achieve a remarkable fuel economy of 44.1mpg, which is the kind of figure that will catch the attention of any business owner when it's associated with a freezer van of this size. CO2 emissions have been cut down to an impressively low figure too. The Expert emits just 168g/km of CO2. These overhauled HDi engines are available in two different sizes: the 1.6 liter and the 2.0 liter. Each size also comes in two different power output levels: 90bhp and 120bhp. Astonishingly, the aforementioned emissions and fuel economy figures are valid for both the smallest, least powerful engines and the largest and most powerful variants, which is testament to the huge efficiency boost that Peugeot's engineers have achieved on these new engines. It makes for an extremely economical and versatile refrigerated van.
New Peugeot Vehicles
Used Freezer Vans In Stock by Size
The Expert is more than capable of handling large loads. The small wheelbase version of the expert can cope with 5 cubic meters of frozen goods, while the largest model can fit in 7 cubic meters. The engine is also powerful enough to deal with heavy cargo, with payloads ranging from 988kgs all the way up to an impressive 1200kgs. Being able to cope with a fairly heavy load in a tight space is fantastic for drivers of freezer vans, as frozen cargo is often disproportionately heavy in relation to its size.
The interior of the cab is well designed. This is one aspect of the Expert which hasn't changed substantially since the last version, and Peugeot are obviously sticking to the old adage: "If it isn't broken, don't fix it." All of the controls are extremely easy to use and reach from the driver's seat. Unlike some competing freezer vans, the gearstick is situated in the traditional place rather than mounted on the dashboard, which makes reaching out to change gear intuitive from the beginning.
There are a decent amount of features included in the standard specification of the Expert. There's a fantastic ABS system with Emergency Braking Assistance, a transponder immobilizer, remote control central locking with deadlocks and electric windows. The expert also comes with sliding doors on both sides of the freezer van as part of the standard specification. This can be incredibly useful if you are doing deliveries in urban areas, where you may be unable to find a suitable place to unload the vehicle from the back. It also means that you can access the back of the cargo bay easily without having to unload the entire payload, which is particularly useful in a small freezer van.
Peugeot Expert Van Refrigeration Systems
There are many various kinds of refrigeration systems being manufactured. The temperature in the Peugeot Expert refrigerated van can differ dramatically, from highs of 30c down to minus 30c for merchandise that need extraordinarily cold storage. Some freezer vans have a variety of different compartments kept at differing temperatures. There can be two, and some even have three, although the most common arrangement is only to have a solitary refrigerated compartment in a single vehicle.Another factor is if the refrigeration system will be required to work independently of the engine. For example, businesses who do outside occasions like weddings and festivals, may have to maintain their produce refrigerated without the motor running. In this scenario, a stand-by facility will be necessary. This makes it possible to run the Peugeot Expert refrigeration van system off a general single phase or three phase external power source, stopping the product from spoiling. Glacier Vehicles source equipment from all of the most reputable Peugeot Expert refrigeration van equipment businesses, and we are very happy to develop a bespoke system for your particular needs.
Freezer/Refrigerated Van Insulation
As with refrigeration systems, the type of insulating material used depends up on the loading temperature which is required. We use Styrofoam insulation exclusively, as we believe its blend of lightweight and thermal insulation qualities make it the greatest material to insulate a vehicle. The thickness of the insulating Styrofoam will change depending on which temperature is needed. We'll normally use 50mm Styrofoam for chilled compartments, 75millimeter Styrofoam for freezer compartments and an extra thick 100millimeter Styrofoam insulating material for deep freeze. Two different types of 'finish' are employed to coat the insulating material after installation. These are referred to as dry-line and wet-lay.Wet-lay is the more traditional approach, and one which Glacier Vehicles adopt, due to the fact that when the 'wet' GRP resin is applied and dried, the loading area becomes a 100% sealed, washable and hygienic loading environment. We value our engineers enormously, and so does the wider engineering community. That is why they have won several awards for their work on Peugeot Expert freezer vans. If the finishing of resin inside the Peugeot Expert refrigeration van is broken at any point, it can be fixed extremely readily. This is yet another advantage of the moist-lay coating.The primary difficulty with the more recent dry line method of insulation, is that due to this being of a pre fab construction, once the roof, flooring and walls have been installed in the back of the panel van, the joining sides of the panels are filled with a sealer which, over time, can perish and have cause for condensation to penetrate the insulation itself and trigger mould to form, which is never good when carrying food products!
Peugeot Expert Refrigeration Van Engineers
Most of the credit for ensuring that our Peugeot Expert freezer vans build procedure runs smoothly and within time constraints goes to the hard work of our engineers, plus they are constantly on hand to answer any client questions.In addition to the fitting the refrigeration systems, our engineers undertake any and all of the bespoke requirements our clients have.
Van Warranty
It doesn't matter whether you're buying one of our new or used Peugeot Expert freezer vans, all of our freezer van conversions use brand-new equipment which comes with a full 12 month manufacturers guarantee. Unless you have some special requirements that these companies cannot fulfill, we consistently use GAH and Hubbard refrigeration equipment in both our small and large Peugeot Expert Refrigerated vans for sale. We really believe this is actually the most effective equipment on the market, plus they have an excellent after sales care service. If any problems occur with the refrigeration compartment in your Peugeot Expert freezer van, these companies will both send an engineer to your location to fix the problem right away, no matter where you happen to be.
Glacier Vehicles Video