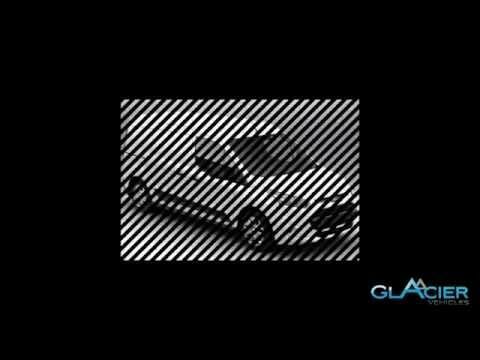 The Peugeot Partner is one of the smaller vans in the Peugeot range of commercial vehicles. It's particularly popular for use as a refrigerated van, especially as an urban delivery vehicle. It's also commonly used for short journeys between towns, and is versatile enough to be capable of longer journeys from time to time too.
There is some impressive technology at work underneath the hood of the Partner. The 1.6 liter diesel engine incorporates a system which Peugeot call their "e-HDi micro hybrid technology." This doesn't mean that the Partner is a full hybrid refrigerated vehicle, this is just their proprietary name for their package of engine efficiency tweaks that help to increase MPG and lower CO2 emissions as much as possible. The Partner achieves a fuel economy of 62.8mpg, which is an excellent reflection of how well these tweaks work. The most influential improvement is the stop-start technology, which instantly stops and starts the engine whenever the refrigerated van is stopped in traffic or at traffic lights. Obviously this system works best when the Partner is being used for refrigerated deliveries in the urban environment, where the vehicle will stop often. There aren't a huge amount of savings when the Partner is being used for longer journeys in between towns or cities, unless of course the traffic is terrible. These new improved engines are available in both 75bhp and 90bhp power outputs.
There are three different trim levels available on this refrigerated system, X, LX and ATV. These come with a range of different features. The ATV model gives the Partner a bit of extra power when driving on unusual terrain or in inclement weather, and it doesn't increase fuel consumption in the way that a full 4 wheel drive mode would.
The load volume of the Partner is pretty impressive when you consider the size. The smallest model has a load volume of 3.3 cubic meters and the largest one has a volume of 4.1 cubic meters. The really impressive figures, however, are the maximum payload weight statistics. The Partner can haul a mighty 850kgs in the largest version, which is staggeringly impressive when you consider that this is a vehicle that achieves 62.8mpg. The smallest version of this refrigerated van can move a respectable 625kgs.
The Partner has a fairly roomy driver's cab with ample space for storage. It has one full size passenger seat, and a multi-flex seat in the middle. While this middle seat is a fairly tight squeeze, it can be very handy if you need to carry an extra passenger over a short distance.
There is a decent amount of kit included in the basic specification of the Partner. Most notably you'll get a transponder immobilizer, which you hope that you'll never need but can be incredibly useful if you ever do. The ABS system is also very good. Unusually, the Partner also comes complete with a multi-function on-board trip computer as standard. Most competing vans in this class will only give you this feature on the top trim level. The included RDS stereo radio is extremely sonorous and pleasant. Overall, the Partner is a great choice if you are looking for a reliable and efficient medium-size refrigerated van.
New Peugeot Vehicles
USED Fridge Vans In Stock by Size
Peugeot Partner Van Refrigeration Systems
There is no shortage of refrigeration systems available to pick from. A wide range of temperatures are available inside vehicles, from a fairly ambient 30c to a minus 30c deep freeze. These temperatures change according to the merchandise within.Whilst most companies need one loading compartment, many businesses require dual (even triple) loading compartments, giving them the capability to transport two / three products at several temperatures simultaneously. Some Peugeot Partner refrigeration vans must operate even when the engine is entirely switched off. One example is companies that cater outdoor occasions where regular cold storage is needed.In this scenario, a stand-by facility will be necessary. These types of Peugeot Partner freezer vans will then be linked to a peripheral power supply, generally a typical three phase or single phase source. This has the effect of keeping the merchandise kept inside chilled, even with the engine completely off. Our associations with major refrigeration van equipment manufacturers means that we can create great value bespoke solutions, no matter your requirements.
Freezer/Refrigerated Van Insulation
As with refrigeration systems, the type of insulation used depends up on the loading temperature which is required. After years of experience, we've concluded that the best insulation for vehicular use is Styrofoam. The light weight keeps payloads high, and it's thermal characteristics keep temperatures cold. For this reason we use it in every vehicle we supply. We'll use differing thicknesses of Styrofoam depending on the level of cooling necessary. These range from 50mm Styrofoam for our chiller compartments to ultra thick 100mm Styrofoam for compartments that are built to keep deep freeze temperatures. Two different types of 'finish' are used to coat the insulating material after installation. These are known as dry-line and wet-lay. We believe that wet-lay is the only one we use, which is the most effective method. A resin is applied to the interior of the compartment and left to dry, creating a completely sealed washable coating on the insulation.They are award winning engineers in their own right, and we are very lucky to have such expertise in the Glacier Vehicles ranks! Another advantage to the wet-lay procedure is that should the resin become broken by way of pallet loading etc, it is extremely easily rectified straight back to an as new condition. Dry line coating utilizes inflexible panels which are installed in the Peugeot Partner freezer vans and then lined with a sealer. We've found that this sealer can occasionally harbour mould, a tremendous danger in food transportation and the main reason we use wet-line coating exclusively.
Peugeot Partner Refrigeration Van Engineers
Our customers often have questions about the build process, and our engineers are the best people to turn to for all of the technical details. They also work hard to keep our Peugeot Partner freezer vans build process running smoothly, fulfilling the generally tight time constraints of our valued customers. If you are looking for a bespoke refrigerated van solution to your refrigeration vehicle needs, whether you are looking for big or small Peugeot Partner refrigerated vans, our engineers will be pleased to create something for you.
Van Warranty
You will get a 12 month manufacturers warranty on all of our products, irrespective of if they have been in our new or second-hand Peugeot Partner freezer vans. That's because all of the refrigeration equipment and insulating material we provide is brand new. We think that GAH and Hubbard are the most outstanding makers of refrigeration products, and we tend to use these products in all our small and big refrigerated vans on the market unless the client specifies otherwise. It is because we have discovered their products to be of exceedingly high quality, and their after sales service is, in addition, exceptional. If any servicing is needed by your Peugeot Partner freezer van, these companies have engineers situated all over the country. These engineers will go to you, instead than you being forced to go to them.
Glacier Vehicles Video