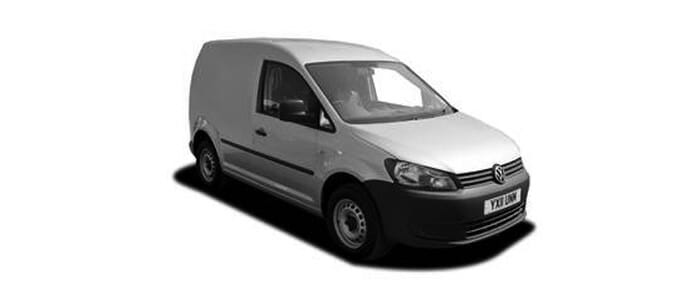 The Caddy is ideal for refrigerated delivery businesses, since it is city friendly and flexible. The standard Caddy panel small fridge vans will carry many different loads with their super spacious yet compact design. The long wheelbase Maxi panel van is a great option for companies that need even more capacity for carrying loads.
Features Coming Standard with Volkswagen Caddy
For being such small refrigerator vans for sale, the Caddy sure packs in a lot of features. Some of these features include:
• Jack and tool kit
• Engine Drag Torque Control
• Electronic Differential Lock
• Electronic Stabilisation Programme
• 60 litre fuel tank
• Thatcham Category 2 immobiliser
• Electronic Brakeforce Distribution
• Traction Control System
• Anti-lock Brake System
Under the Hood
While using less fuel than ever before, the Volkswagen Caddy engines are designed to still bring more power. Since fuels is only likely to become more pricey in the future, these used fridge vans utilize engines with flexible turbo-diesel for impressive performance. With commendably low carbon dioxide emissions and low fuel consumption, all of the different types of Caddy engines deliver great power.
The frugal 75PS 1.6TDI engine starts the Caddy engine range. And, for carrying heavy loads, this line's torquey 140PS 2.0TDI does the job. Plus, there are some used small refrigeration vans for sale that feature Volkswagen's BlueMotion Technology, which cuts emissions even further and brings fuel efficiency to a whole new level.
Load Sizes
Into the back of Caddy panel vans (click here to learn more about our refrigerated vans), there is an awful lot that can be crammed in these fridge vans that are less than four and a half metres in length. The panel van can be carefully tailored to fit any refrigeration needs due to accessories that make it more robust and various loading options. Thanks to an impressive load volume and payload you would never expect out of a van so compact, the Caddy is the best choice for traveling around town.
Loads as long as 1.78 metres and taking up 3.2 cubic metres of space can fit in the back. Plus, these small refrigerator vans feature six load lashing rings to secure loads. Getting things in and out is easy too with a low 574 millimetre floor height.
New Volkswagen Vehicles
USED Fridge Vans In Stock by Size


Volkswagen Caddy Van Refrigeration Systems
Many different types of refrigeration systems are commonly used. Temperatures in the Volkswagen Caddy refrigerated van vary radically, from a moderate 30c for goods which should be kept room temperature in the height of summer, to arctic conditions of minus 30c for extremely volatile products which require very cold temperatures. While most Volkswagen Caddy freezer vans have a single compartment which is kept at a single temperature, some big refrigerated vans will have multiple compartments which are each kept at different temperatures for different goods.Another consideration is if the refrigeration system will have to work independently of the engine. One example is businesses that cater outside occasions where continual cold storage is needed.In this scenario, a standby facility will be required. This makes it possible to run the Volkswagen Caddy refrigeration van system off a regular single phase or three phase external power source, preventing the product from spoiling. Glacier Vehicles work with all the leading refrigeration manufacturers and can provide and fit the required refrigerator / freezer equipment to cover any bespoke requirement our clients have.
Freezer/Refrigerated Van Insulation
Insulating material is a very significant component in Volkswagen Caddy refrigerated vans, and it is this aspect, when with the choice of refrigeration system, that will determine the internal temperature of the vehicle. After years of experience, we've determined that the most effective insulating material for vehicular use is Styrofoam. The lightweight keeps payloads high, and it's thermal characteristics keep temperatures cold. That is why we use it in every vehicle we supply. The depth of the insulating Styrofoam will change according to which temperature is required. We'll usually use 50mm Styrofoam for cooled compartments, 75mm Styrofoam for freezer compartments and an extra thick 100millimeters Styrofoam insulation for deep freeze.Nowadays there are two main sorts of 'finish' to the insulating material; dryline and wet-lay. We believe that wet-lay is undoubtedly the superior method, as after the wet resin has been installed and completely dries, it creates a hermetically sealed environment for food products to be transported in. That is why it's the only method we use.We value our engineers enormously, and so does the wider engineering community. That is why they have won several awards for their work on Volkswagen Caddy freezer vans. The internal coating that is created by the wet-lay insulation can be incredibly easy to repair in the event of damage to the freezer van.The chief trouble with the more recent dry line method of insulation, is that due to this being of a prefab construction, once the roof, floor and walls have been installed in the rear of the panel van, the linking surfaces of the panels are filled with a sealant which, over time, can perish and have cause for condensation to penetrate the insulating material itself and trigger mould to form, which is never good when carrying food products!
Volkswagen Caddy Refrigerated Van Engineers
Our clients frequently have questions regarding the build process, and our engineers are the best people to turn to for all of the technical details. They also work hard to help keep our Volkswagen Caddy freezer vans build process running smoothly, fulfilling the usually tight time constraints of our valued customers. Our engineers can also be tasked with creating bespoke refrigeration systems (click to learn more) for customer's specific requirements, in both small and large Volkswagen Caddy refrigerated vans. If you would like to learn more about our bespoke service please go to https://www.glaciervehicles.com/bespoke-refrigerated-vans/.
Van Warranty
Every single-product and service we promote comes with a full 12 months manufacturers warranty. That covers both the insulating material and also the actual refrigeration system. Even in our used vehicles, the conversions are brand new. GAH and Hubbard are our favorite refrigeration equipment producers. In our many years of experience we've found that they provide not only the best products, but likewise the best after sales service. If you don't specify otherwise, we'll use their products in both our little and large Volkswagen Caddy refrigerated vans for sale. If any problems occur with the refrigeration compartment in your Volkswagen Caddy freezer van, these companies will both send an engineer to your location to fix the problem right away, no matter where you happen to be.
Glacier Vehicles Video