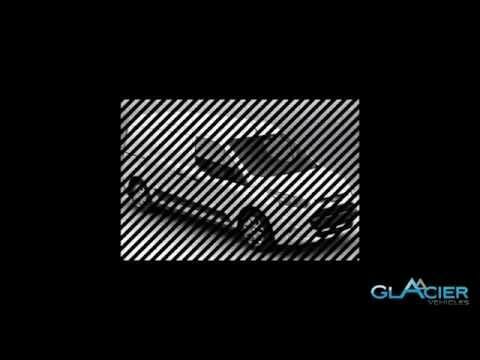 Nissan Kubistar Van Refrigeration Systems
Keeping your products cold and fresh while in transport is important. Whether you are transporting for personal or professional use, the Nissan Kubistar Refrigerated Van is spacious enough to hold a number of different items at once while maintaining cold temperatures. The van is able to produce temps as high as 30c and as low as minus 30c. The number of loading compartments is much greater than other standard van models. Depending on the model, the Nissan Kubistar vans can include up to five different compartments, all of which can be adjusted to different temperatures. This is especially handy if one has a number of products that need to be transported all at varying temperatures. Instead of making multiple trips, all items can be included in one van. Also, the refrigerator can continue to work well after the van is turned off. This can be achieved because the motor and the refrigerator work separately and the refrigerator is able to store energy so it can function even when no power is being supplied.
Freezer/Refrigerated Van Insulation
Styrofoam is what keeps the cool in the refrigerated van. Not only is the Styrofoam light, but also it is thick enough to keep the cold in and the warmth out of the vehicle. Depending on one's need, the thickness of the Styrofoam can be adjusted. On the thinner end, the 50mm of Styrofoam is used in compartments that only need to be kept chilled, while 100mm is used in areas that need to be kept close to frozen. Regardless, the use of Styrofoam also helps keep the cost of the van down since it is relatively inexpensive to produce and install. It is also much more effective than any other insulation methods on the market today. Styrofoam really does do wonders and is one of the main components of what makes the refrigeration components function properly.
Nissan Kubistar Refrigeration Van Engineers
Without the hard work and brilliance of the engineers, the Nissan Kubistar Refrigeration Van would really not be made possible. The engineers of these vans not only know how to design effective refrigeration vehicles but they are able to continue to provide support and maintenance. While the engineers have already created a first-rate vehicle in the Kubistar, they also do allow for customization of such vehicles and can design a refrigerated van to fit one's personal or professional needs.
Van Warranty
Whether the Kubistar van is new or used, it is protected under a 12 month warranty. While the refrigeration system is obviously brand new for new vans, in second-hand vans the entire refrigerator is re-installed prior to sale so that it will be guaranteed to function properly. The main manufacturers of the refrigerator are GAH and Hubbard. As such, the materials used in the refrigeration system are really of excellent quality. Should an issue arise during the first 12 months of ownership, one is eligible for free service or a replacement vehicle if the issue is too complex to fix. With such a well made vehicle, it is unlikely one will need to use the warranty, but it's nice to know it is there as a safety net.
USED Fridge Vans In Stock by Size


Nissan Kubistar Van Refrigeration Systems
A broad range of distinct refrigeration systems are available. The temperature inside the Nissan Kubistar refrigerated van can vary radically, from highs of 30c down to minus 30c for products that need extraordinarily cold storage.Whilst most companies need one loading compartment, many businesses need double (even triple) loading compartments, providing them with the ability to transport two / three products at different temperatures simultaneously. Another factor is if the refrigeration system will be required to work independently of the motor. One example is companies that cater outdoor events where regular cold storage is needed. When this is needed, we will need to use a backup power system. The auxiliary electricity supply will usually be an external source, most normally three phase or single period. This keeps the merchandise cold, even when the engine isn't running. Glacier Vehicles source equipment from all of the most reputable Nissan Kubistar refrigeration van equipment companies, and we are happy to make a bespoke system for your specific needs.
Freezer/Refrigerated Van Insulation
The sort of insulating material used will have just as big an effect on the inner temperature of the Nissan Kubistar freezer van as the refrigeration system. We believe there is certainly no better alternative for insulation material than Styrofoam. It's not only extremely light, and that means you can carry a heavier load, it also has incredible thermal insulation properties. We use it in every vehicle we supply. A different thickness of Styrofoam will be utilized for different levels of insulation, with relatively thin Styrofoam (50mm) utilized in chilled compartments, moving up to 100mm thick Styrofoam for deep freeze compartments. The insulating material can be 'finished' in two ways: wet-lay or dry-line. In our opinion, wet-lay is the best method, especially for transporting food. The interior of the compartment is coated with a resin, which dries to produce an impregnable coating on top of the insulation.Many of our Nissan Kubistar freezer vans engineers have even won awards for their work, and we are extremely fortunate to work with them.Another benefit to the wet-lay process is that should the resin become broken through pallet loading etc, it is extremely easily rectified straight back to an as new condition. Dry-line coating is a more recent process van business we would rather stick to the standard wet-, and while it has found some favour in the refrigeration lay This is because the sealer used to link dry line panels could harbour mould growth, which is a tremendous issue when you're carrying food.
Nissan Kubistar Refrigeration Van Engineers
Most of the credit for making certain that our Nissan Kubistar freezer vans build process runs smoothly and within time constraints goes to the hard work of our engineers, and they are constantly on hand to answer any client questions. Our engineers are also in charge of our incredible bespoke freezer van  service, where they'll work to build a system created specifically for your mobile refrigeration needs in both small and big Nissan Kubistar refrigerated vans. To learn more please go to: https://www.glaciervehicles.com/bespoke-refrigerated-vans/.
Van Warranty
It doesn't matter whether you're buying one of our new or used Nissan Kubistar freezer vans, all of our refrigerated vehicle conversions use brand new equipment which comes with a full 12 month manufacturers warranty. We have discovered that GAH and Hubbard are the top refrigeration equipment manufacturers in the whole world, and we will use their products in both our little and large Nissan Kubistar refrigerated vans for sale unless you specify otherwise. This is not only for their excellent quality, but additionally their high levels of after-sales service.They have engineers positioned throughout the UK mainland and see the client's place of work (or wherever the van might be if out on deliveries) for any servicing / warranty requirements.
Glacier Vehicles Video