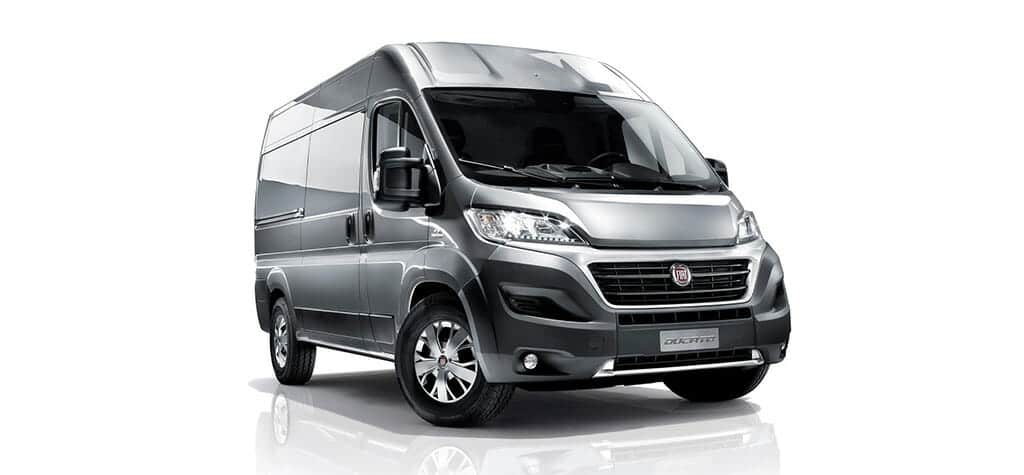 The Fiat Ducato refrigerated van is one of the most efficient options for refrigerated van businesses in the market today.  The latest generation of this model features a remarkable face lift on a trusted giant.
The Ducato refrigerated van is powered by Fiat's 2.3 litre and 3-litre diesel engines. There are 5 gross vehicle weights in the range, four load lengths and three roof heights. There are also two trim levels and you can choose from a payload range of between 995kg and 2190kg; quite a range.
A look Inside
On the new Fiat Ducato, visibility is excellent, as there are low sitting windows and dashboards, and an elevated seating position.  There is decent storage space and the dashboard features an intuitive interface.
The standard Fiat Ducato refrigerated van includes air-conditioning, remote central locking 12-volt socket, diver armrest, Bluetooth and USB connectivity, ensuring ultimate comfort for your refrigerated van drivers. In some versions, additions to the aforementioned features include satellite navigation, LED Lights, parking sensors, camera and fog lights.
Engine Specifications
There is a wide choice of engines to select from if you require the Fiat Ducato in your refrigerated van business. There is a 175bhp/400Nm rating on the 3-litre and 108bhp/300Nm, 128bhp/320Nm and 146bhp/350Nm power ratings on the 2.3-litre. If you are not sure of which model to go for, we are always here to help you make a decision here at Glacier Vehicles, taking into consideration your day to day business activities and operational priorities.
The Fiat Ducato is slightly different from other vehicles in its range because it is only available in front wheel drive.
There is a six-speed transmission manual gearbox by default on all engines, but you can elect to go with the 108bhp engine if you are looking for automatic transmission, as this is the only one with dual transmission capability.
A look At The Load Area
For any refrigerating van business, the load area is an important feature when looking at a possible van to add to your fleet. The Fiat Ducato is excellent in this regard, as there are a wide range of options to choose from.  Regardless of what load option you choose to go with, you will appreciate the wide side loading door that is provided as standard. The load area features two interior lights and six lashing points by default, but you will also embrace the option of protective flooring and side panelling.
Here at Glacier Vehicles, we believed that the Fiat Ducato firmly deserves the attention it is getting as a premier refrigerated van, due to its refined and functional design. Add the fuel efficiency and one of the best payloads in the industry and you have a serious contender in the 2016 Fiat Ducato refrigerated van!