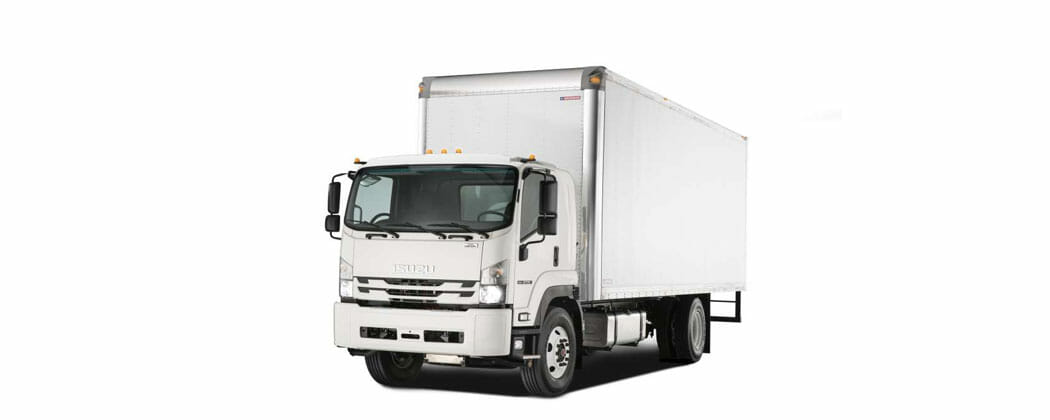 If you are in the market for a larger freezer truck that is both comfortable and reliable, the Isuzu NPR line of trucks may be perfect for you. The truck has very low operational noise compared to similar sized vehicles. This truck also has a huge front windshield making driving very enjoyable to those worried about operating larger vehicles in tight spaces. It honestly feels like driving a huge open glass aquarium. I have driven Bulldozers that could not see as much as this truck can. These two things combined with the fairly tight turning radius makes this truck very easy to drive in clustered city environments. It is still a large truck so if you need a small vehicle, this may not be for you.
Internals
The Isuzu comes with a 6 speed automatic transmission for those not so comfortable with manual driving. It also comes with a 4HKI-TC dual turbocharged Diesel which has a horsepower of 215. This is plenty for this single axel vehicle. Slopes and inclines are no problem for the NPR. The fuel consumption is also wonderful for this model. The NPR is one of the most fuel efficient Freezer of this size on the market today.
Size
With a max height of 96" this truck is comparable to other freezer trucks of similar size. The Isuzu also has access to exhaust braking which is perfect for those larger loads. The wheelbase is not oppressive for a Freezer of this size at 176" max. In the dimensions of the truck, it is fairly standard. The insulation of the truck is fantastic. The NPR also comes with the option of either roll-up doors or swing. This is immensely helpful in keeping waste and loss of product down.
Operating
The area that makes the Isuzu NPR stand out is the quality of the base truck. When it comes to refrigerated trucks the total cost of initial investment, along with reoccurring repair and operating cost, need to be factored into the equation. The Isuzu trucks are very durable. With proper maintenance and care, these vehicles will last decades. This is very important if your business has a larger fleet of vehicles. The cost to keep repairing vehicles can quickly cause your total operating cost to skyrocket. Add on top of that the fact that a down vehicle cannot make deliveries and you can see the importance of reliability.
The 2017 Isuzu NPR line of freezer trucks are perfect for those that want a reliable and comfortable delivery unit. It has a solid foundation with extras that make driving in the city less nerve wracking. This is definitely a luxury driving experience without the huge luxury price. Maybe our team at glaciervehicles.com can assist you. Call today.