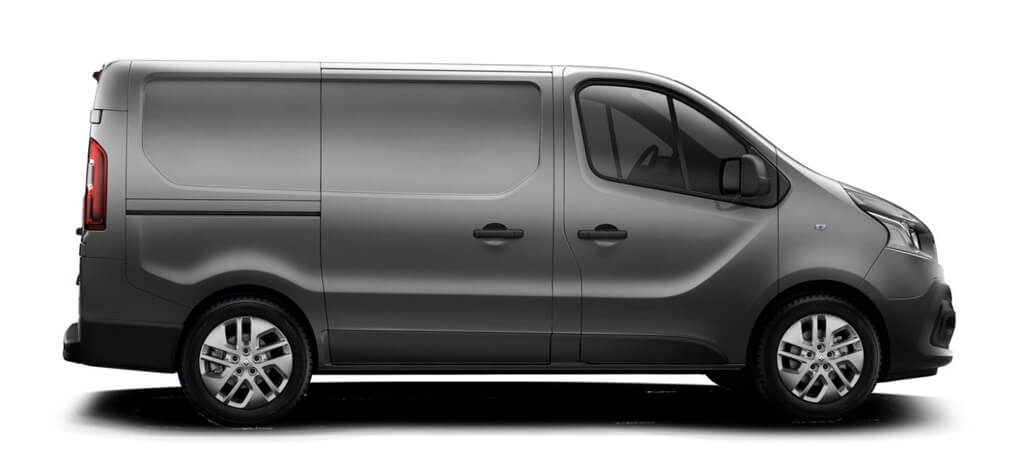 The 2017 Renault Trafic refrigerated van is a large but agile vehicle that can be relied on for heavy use. The latest addition to the Trafic line is the Crew van, which makes it possible to seat a 'crew' of six persons while still offering a large cargo bay, big enough to take your refrigerated load.
Design
Renault's front-wheel drive 2017 Trafic Crew is big with a wheelbase measuring a grand total of 3,498 millimetres, which is nearly 300 millimetres more than the length of a Ranger 4×4 dual cab ute. It is also 44 millimetres longer overall, 97 millimetres wider, and 123 millimetres taller. The way the wheelbase is positioned within the body length of the van produces minimal rear and front overhangs and a level of agility not expected for a van of this size. It features a rear beam axle surrounded by disc brakes, and MacPherson strut front suspension.
Comfort
Both the front passenger and the driver get a spacious and airy cabin with a number of useful features such as a reach/height adjustable steering wheel and heated seats with inboard armrests and lumbar adjustment. Available as an option are strong grab handles, which can make climbing aboard easier.
Space
The 2017 Trafic can take a 1,118kg payload and it has a gross vehicle mass (GVM) of 2,940kg. The voluminous cargo bay provides a load volume of 4.0 cubic metres with a floor that is 1,819 millimetres long and 1,662 millimetres wide. Between the wheel arches, there is a space of 1,268 millimetres, letting it take a square pallet of 1160 millimetres. There are also six load anchorage points and mid-height wall linings.
Safety and Reliability
The Renault Trafic offers Grip Xtend for slippery surfaces, driver's airbags, a full steel bulkhead that serves as a sturdy barrier between cargo and occupants, and ABS with EBD and ESC stability control providing assistance for hilly situations. Additional airbags are provided as options and all models are fitted with deadlocks.
Performance and Driving
The Renault Trafic is comfortable to drive and generally rides well. You'll find that the gearshift mounted on the dashboard is one of the best you've come across in a panel van. The 1.6L engines of the Renault Trafic are high performers, with the dCi 115 (113bhp) variant providing a 12.4s 0-62mph time. The engine is refined and smooth with a torque of 300Nm at 1,500rpm. In-gear performance is impressive but it might be a struggle to pull the sixth gear when not on a motorway cruise. There is also a dCi 90 (89bhp) variant, which is a reliable option if you will be using your refrigerated van within urban areas. It has a torque of 260Nm and a top speed of 95mph with a 15.9s 0-62mph time. The twin turbo dCi 120 Trafic (118bhp) is hardly faster than the dCi 115, but it does offer excellent fuel economy. There is also the dCi 140 model with a torque of 340Nm and 10.8s 0-62mph time.