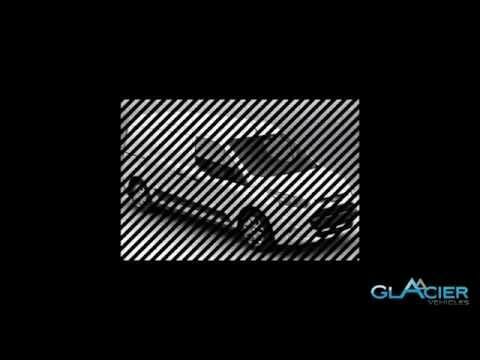 The Fiat Doblo is one of the most highly regarded small refrigerated vans in the UK market. It is a firm favourite with business owners, and has even been hailed as the Light Van of the Year for the past four years, winning the award every single year that it has been available. It has been continuously awarded this accolade for many reasons, most notably the great quality of the van's construction, the extreme reliability and the economical cost of running the van. It is also regarded as an extremely enjoyable vehicle to drive, and the fact it is particularly suitable for use as a refrigerated van has also garnered acclaim.
Drivers often praise the Dolbo's innovative suspension system. It has bi-link rear suspension, and was the first light refrigerated van to use this system. This style of suspension has several benefits.  It lowers the load height for ease of loading, it makes the storage space larger between the wheel arches, and it also means the payload can be larger. Payloads on the Dolbo go as high as 1000kgs: a substantial figure that similarly sized refrigerated vans can't compete with. This extra payload is a godsend when moving refrigerated loads, which can often be particularly heavy in comparison to the volume they take up.
Speaking of volume, the Fiat Dolbo is no slouch in this department either. The refrigerated cargo bay can hold up to 5 cubic meters of cargo in the sturdy Dolbo XL model, with the Dolbo's smallest short wheelbase variant still packing away a respectable 3.4 cubic meters.As well as helping with practical matters, the aforementioned suspension system also makes the Dolbo a joy to drive. Drivers often say that it handles like a small car, despite being a fairly chunky refrigerated van. The excellent cabin also enhances the driving experience, with an extremely comfortable and spacious interior and an intuitive, organized design.
As with many Fiat refrigerated vans, the Doblo comes with a very generous standard specification. There are all of the features that you'd expect from a commercial vehicle of this class, such as ABS, remote control central locking and electric windows, as well as a few extra features such as an extremely useful Blue&M Tom Tom Satnav device.  There is also a respectably powerful stereo complete with an MP3 compatible CD player.The Dolbo is also extremely economical. The combined fuel economy is 58.9 mpg on the 1.3 liter 90bhp diesel engine, the most popular variant. Drivers who need a bit more power can also choose from a 1.6 litre 105bhp engine and a mighty 2.0 litre 135hp engine that is capable of hauling those huge 1000kgs payloads. The Dolbo's standard specification also includes a clever "Eco Drive" driving analysis system that uses trip data to help you increase fuel economy.
The Dolbo's reputation is definitely deserved, especially when it is used as a refrigerated van. There are few better choices when it comes to commercial vehicles of this size.
Fiat Doblo Van Refrigeration Systems
There are numerous different types of refrigeration systems being produced. A broad range of temperatures are available inside refrigerated vehicles, from a reasonably ambient 30c to a minus 30c deep freeze. These temperatures change according to the merchandise within. Many large freezer vans have different sections which are kept at different temperatures, although most have a solitary compartment. For specific applications, it's going to be crucial to possess a Fiat Doblo refrigeration van which will continue to work-even when the motor is switched off. This situation is most typically found with businesses who need mobile Fiat Doblo refrigerated vans to serve cold products during outside events. The exclusive means to achieve this is by using a standby power supply. This means the electricity is drawn from a peripheral power source, such as a common single phase or three-phase connection, keeping the merchandise perpetually cold through the entire event. Glacier Vehicles source equipment from all of the most reputable Fiat Doblo refrigeration van equipment companies, and we are pleased to produce a bespoke system for your specific needs.
New Fiat Vehicles
USED Fridge Vans In Stock by Size
Freezer/Refrigerated Van Insulation
It is just as important to choose the right kind of insulation for the Fiat Doblo freezer van as it is to select the best type of refrigeration system. We use Styrofoam insulation exclusively, as we believe its blend of light weight and thermal insulation properties make it the best material to insulate a vehicle. A different thickness of Styrofoam will be employed for different levels of insulation, with relatively thin Styrofoam (50mm) employed in cooled compartments, moving up to 100mm thick Styrofoam for deep freeze compartments. There are two distinct options to 'finish' the insulating material: wet-lay and dryline. In our view, wet-lay is the best method, particularly for transporting food. The inside of the compartment is coated with a resin, which dries to create an impregnable coating on top of the insulation.Many of our Fiat Doblo freezer vans engineers have even won awards for their work, and we are extremely fortunate to work with them. The internal finish that is created by the wet-lay insulation is also incredibly simple to fix in case of damage to the Fiat Doblo freezer van. Dry line is a more innovative method for creating Fiat Doblo freezer vans, but we feel it is not an improvement to the usual wet-lay coating. It consists of multiple panels which are linked using a sealer, which can degrade and trigger the forming of mould, an enormous hazard in the transportation of food.
Fiat Doblo Refrigeration Van Engineers
They help to answer any technical questions that our clients have about the Fiat Doblo freezer vans creation process, and they make sure that all of our jobs are finished promptly and within budget. Our engineers are also in charge of our incredible bespoke refrigerated van service, where they'll work to develop a system specifically designed for your mobile refrigeration needs in both large and small Fiat Doblo refrigerated vans.
Van Warranty
It does not matter whether you're buying one of our new or second-hand Fiat Doblo freezer vans, all of our conversions use brand-new equipment which comes with a complete 12 month manufacturers warranty.Unless otherwise specified by the customer, we fit GAH and Hubbard refrigeration equipment as these companies products are of fantastic quality, and their after-sales care is always to match. If any servicing is needed by your Fiat Doblo freezer van, these companies have engineers situated all over the country. These engineers will go to you, instead than you having to go to them.
Glacier Vehicles Video