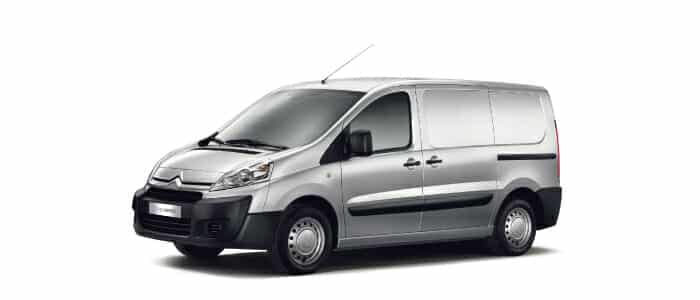 From the compact to the spacious, business owners looking for a refrigerated van can put their trust in the engineers at Citroen who have created a wide range of vans that are perfect for any size and location. Here are the four main models offered by Citroen and their specifications:
The Nemo
For a refrigerated van that packs a lot into a small space, Citroen's Nemo is an innovative small van with exciting features.  The first great thing on the list of what the Nemo offers is its incredible fuel economy. The first engine option, a 1.3HDi 75bhp diesel gets 55.4mpg while the 1.4i 75bhp nabs an impressive 65.7mpg. With so much less petrol going into every delivery, it's a great way to cut down on fixed expenses. You can also feel good about saving all that money since Citroen has put a lot of effort into creating engines that have low levels of CO2 emissions. The Nemo will also help you to create more money with the potential for a 660kg payload from a load volume of 2.8 cubic meters. Two full-size rear doors make loading and unloading easy; the cabin is spacious and comfortable for long drives; and it comes standard with ABS, CD player, transponder immobilizer, and a multi-function on board trip computer. The Nemo will serve urban dwellers that might have to make the occasional long-distance trip.
Citroen Berlingo
After undergoing a recent and extensive redesign, the Berlingo offers drivers incredible versatility. There are three versions available, the X, LX, and the Enterprise, which stretch payload capacity from 625kg to 825kg. Engines can also be selected in three different sizes, and the option to convert for LPG. The cab emphasizes comfort, making you quickly forget that you're in one of the smaller vans available on the market. It was also designed with business people on the go in mind as it features a fold-down work surface that makes it easy to do light paperwork or track invoices while out on delivery. Sliding doors on each side make loading and unloading convenient, especially when making multiple deliveries on one trip. The Enterprise has features like Bluetooth compatibility and a Smartnav satellite system, rounding out the Berlingo as the perfect tool for busy businesses.
The Dispatch
Citroen's medium sized refrigerated van has a particularly low height compared to its competitors, making it more comfortable and easy to learn for drivers who are unaccustomed to commercial vehicles. Also making it the perfect addition to a business just beginning to expand or venturing into commercial driving for the first time is its significant capacity: from 988kgs of payload up to 1200kgs. Even with all that space available, the Dispatch still packs a lot of power. A 2.0-liter HDi engine in the larger model gives it quite the boost while maintaining a fuel economy of 44.1mpg. It has the standard conveniences of Citroen's other vans like CD player, ABS, transponder immobilizer, and central locking, but it also has smart design elements like a Navigation system that can be detached for storage or use on foot.
Citroen Relay
For those wanting something bigger, the Relay won't disappoint.  In fact, it might actually be a bit too big for certain drivers and businesses. With a massive amount of space that can deliver payloads ranging from 1140kgs to 1990kgs, the Relay looks and feels every bit as big as you'd imagine. It also has the powerful engine to match featuring a 2.2litre that will carry your large delivery even across international borders. Ideal for businesses with a lot of volume and long trips scheduled on the books, the interior is also comfortable and spacious. But, it won't be nearly as nimble or versatile as some of the smaller, more flexible Citroen offerings.