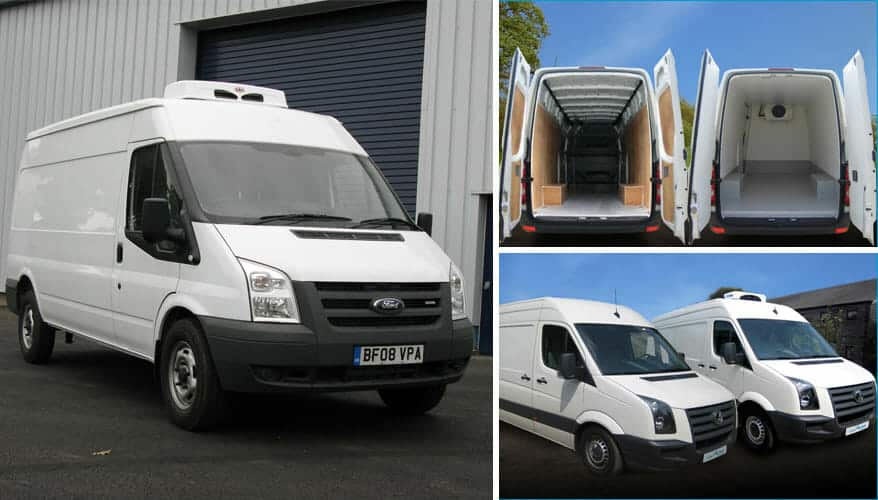 Heath care services rely on a complex procedure, involving transporting a constant supply of pharmaceuticals and medicines to their patients. It is absolutely crucial that supplies such as vaccines and insulin are kept at a constant, cool temperature. This is why refrigerated vans play an essential role in the transportation of these pharmaceutical goods. In order to get a reliable refrigeration system however, high specification equipment is required. These involve numerous compartments controlling the temperature inside the van alongside emergency back-up power. They also need extensive, regular maintenance to keep them functioning to the standards needed by pharmaceutical companies.
Transporting pharmaceutical goods:
As budgets continue to hit the NHS, health care companies are becoming more financially conscious. The complicated logistics of pharmaceutical transportation can quickly become costly if the correct precautions aren't taken. The freight being transported can quite often spoil if it's left at the wrong temperature or if the journey is delayed. With a reliable, top of the range fleet of refrigerated and freezer vans, Glacier Vehicles are perfect candidate for pharmaceutical chains looking to maximize their transportation efficiency.
Vaccine programs:
Vaccines play a large role in helping the UK's public healthcare system. With numerous diseases such being vaccinated against every year, the healthcare savings made as a result are of vital importance. However, transporting supplies to make these programs available is no easy task.
Financial turmoil comes with inadequate pharmaceutical transportation. With the NHS vaccine programs costing around £200 million a year, as little as one spoiled vaccine a month in each surgery in the country would cost an extra £4 million a year. Temperature fluctuations are a big factor in the spoiling of vaccines which could potentially put patients in danger. All the more reason that only the best quality refrigeration vehicles should be used for pharmaceutical distribution.
Access to reliable, affordable refrigerated vans:
The medical industry are always trying to meet fierce targets. In order to control costs, pharmaceutical firms are beginning to outsource the transportation of medical supplies to cold chain logistics companies.
For companies looking to perfect their refrigeration transportation services, Glacier Vehicles are here to help. We offer a number of bespoke options with our expert team behind us, we are ready to help you design the perfect refrigeration vehicle to suit your business' needs. We'll work with you, helping you to maximize your distribution efficiency and with our top range refrigerated vehicles your medical supplies are in the best hands possible!